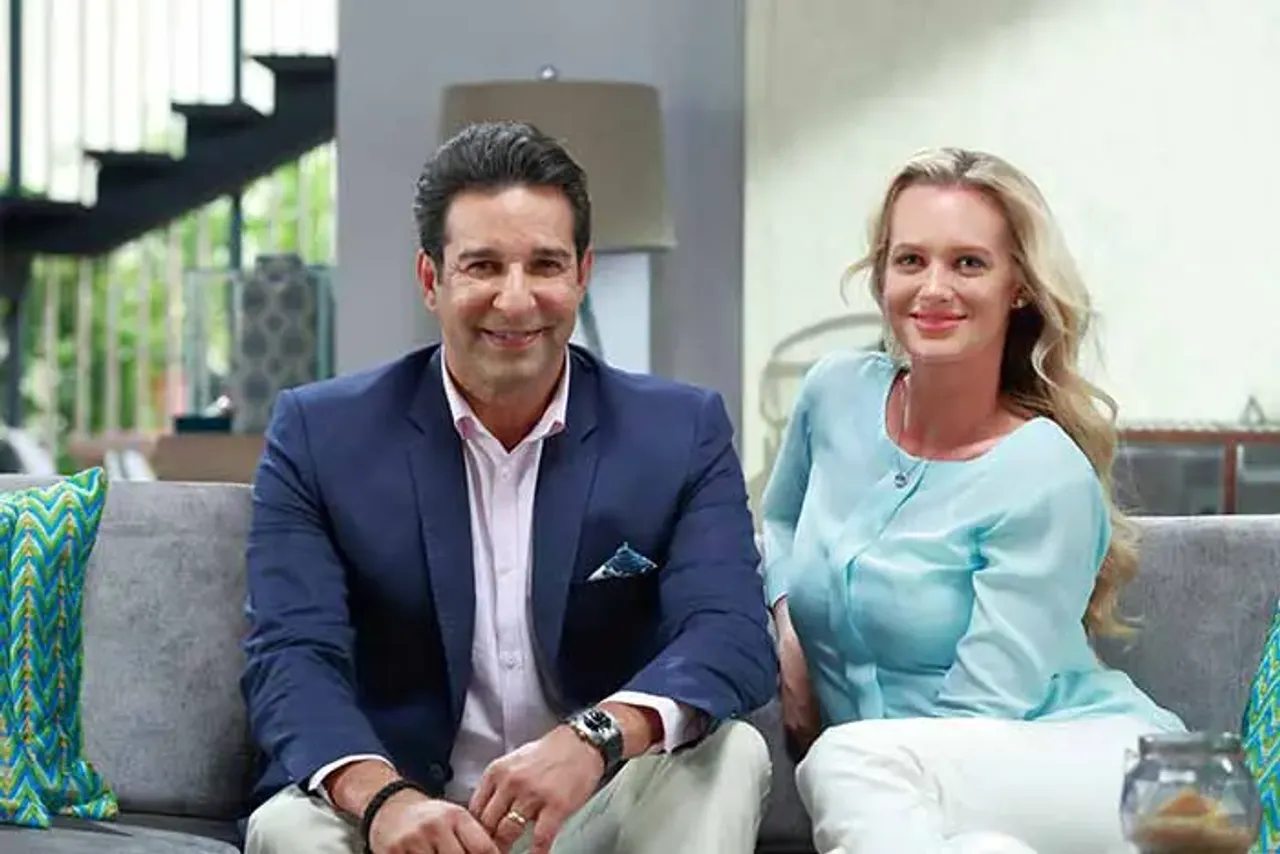 Pakistani fast bowler Wasim Akram got a special birthday wish from his wife Shaniera Akram on Thursday which stood out from others. Shaniera Akram is from Australia and mostly lives in Pakistan.
Shaniera is 15-years younger than Wasim Akram. She wrote in the birthday message, "Happy birthday to the love of my life. A man that proves that age really is just a number." Sultan of Swing Wasim Akram was also wished by other veteran cricketers like Shoaib Akhtar and more.
Who is Shaniera Akram?
Shaniera Akram is a 40-year-old social worker natively from Australia but currently based in Pakistan. Shaniera described herself as a 'typical Australian girl' who worked as a Public Relations consultant in Australia.
Akram mentioned in interviews that she met Wasim Akram at a mutual friends' dinner back in Melbourne where he was stationed for commentating duties.
She further added that the relationship was not romantic at first, and despite being from different countries and generations, the two enjoyed each other's company and were able to click. On the other hand, Wasim Akram said that he had to 'charm' her. He added, "We exchanged numbers, texted and emailed, and whenever I was back here we would get together."
Wasim Akram was still going through the death of his first wife and childhood love Huma Akram due to multiple organ failure. He said that he proposed to Shaneira and kept Huma's memory alive through photos, planting a tree, observing her birthday and death anniversary, and through her children.
The couple got married in a modest ceremony in 2013. They also have a daughter together named Aiyla.
Shaniera has entered a wide variety of professions ranging from her career in fashion, public relations consultant to becoming an actor in the Pakistani film, Money Back Guarantee.
Apart from that she is also active in Wasim Akram's charitable foundation called the Akram Foundation. The Pakistani media often refers to her as the "Aussie Princess" of Pakistan or the national bhabhi.
Shaniera is also working as an ambassador for The Fred Hollows Foundation in Pakistan which provides free treatment for the visually impaired.