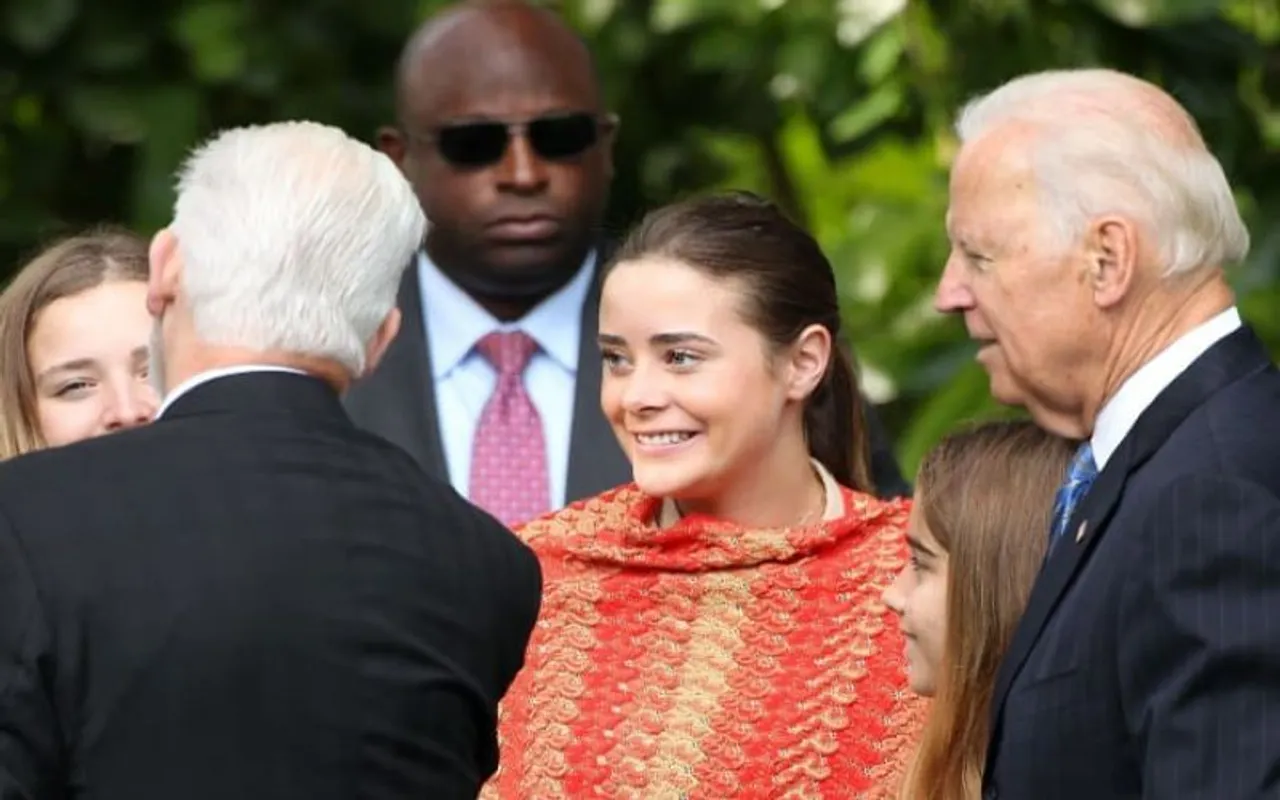 United States President Joe Biden and First Lady Jill Biden's granddaughter Naomi Biden is soon getting married. She actively participated in Biden's campaign for the 2020 elections. But even before that, when Biden was a Vice President under Barak Obama, Naomi is known to have travelled with  her grandfather to different countries like New Zealand, Turkey, and China, etc.
Naomi is tying the knot with Peter Neal, who is studying for his law degree at the University of Pennsylvania in the US. The two will be getting married later this year and their wedding reception is going to take place at one of the world's most exclusive place, the White House.
Sharing the news about hosting her wedding reception at the White House, Naomi wrote, "Peter and I are endlessly grateful to my Nana and Pop for the opportunity to celebrate our wedding at the White House. We can't wait to make our commitment to one another official and for what lies ahead."
---
Suggested Reading: Who Is Kalpana Kotagal? Indian Origin Attorney Nominated By Joe Biden For Key Administrative Role
---
The wedding celebrations are scheduled to take place on November 19 this year. The spokeswoman for US First Lady Jill Biden, Elizabeth Alexander wrote on Twitter, "The president and first lady will host the wedding reception for their granddaughter Naomi Biden and her fiancee Peter Neal at the White House," she also added that the "first family and their parents" are in the planning stages of the wedding festivities and will be announcing the details in coming months.
CNN reported that the 24-year-old Neal proposed to 28-year-old Naomi near his childhood home at the ski resort of Jackson Hole in Wyoming. Neal has previously attended Penn Law and interned for Hillary Clinton's presidential campaign.
Who Is Naomi Biden?
Naomi Biden has completed her law degree from Columbia Law School and currently works as an attorney. She is the daughter of Joe Biden's son Hunter and his first wife Kathleen. She was born on December 23, 1993. Naomi is the oldest of Hunter's five children. She was named after the US President's late daughter who died in a car accident in 1972.
She has an active Twitter account with unapologetic support for her grandfather Biden. Other than this, Naomi and her fiance created a website that had a quiz and allowed people to see if they qualified to receive aid under the CARES Act. The website claims that it has helped more than 10,000 people.
Feature Image Credit: Marie Claire
---