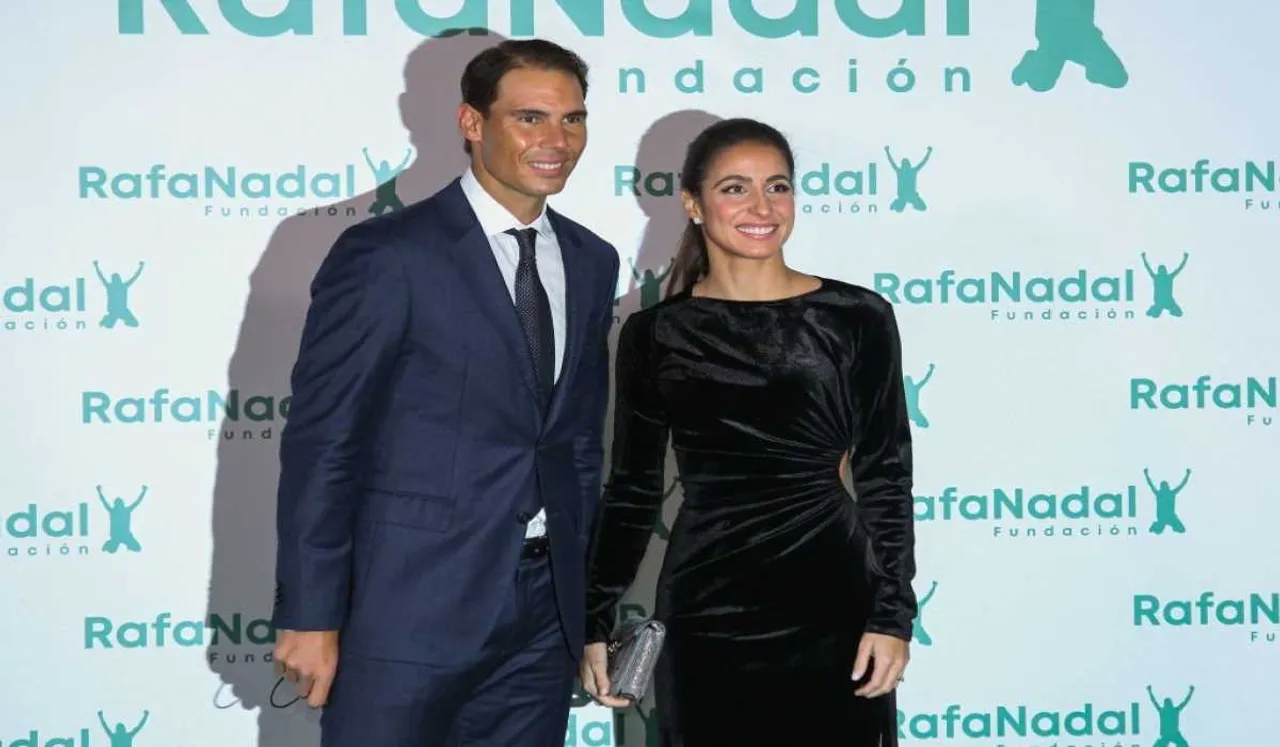 On Sunday, Rafael Nadal made history when he won his 21st Grand Slam title with the 2022 Australian Open. Nadal, who now has the most Grand Slams men's single titles, beat Daniil Medvedev in the finals to win the Australian Open. His historic win has drawn focus to his personal life too. Here's what we can tell you about the tennis legend's wife Maria Francisca Perello.
Perello and Nadal met long back and reportedly were introduced to each other by family friends. In 2005 they started dating after Nadal won his first Grand Slam which was the French Open title. Unlike many celebrity couples, not much is known about how their relationship flourished as from the beginning they kept it away from the public eye.
In 2011, Perello had opened up about their relationship and talked about Nadal's schedules and his need for a private space while competing. She said, "He needs his space when he is competing, and just the idea of me hanging around and waiting on his needs all day tires me out."
---
Suggested Reading: #WomenAtAsiad: Rising Tennis Star Karman Kaur Thandi
---
Who Is Maria Francisca Perello: All About Rafael Nadal wife
Born on July 7, 1988, in Spain, Perello is a business graduate. Initially, she began her career in insurance but later shifted and joined Nadal in managing his charitable children's sports organisation The Rafael Nadal Foundation, which was launched in 2008. She serves as project director for the organisation.
Nadal has 13 Roland Garros championships and multiple tennis titles to his name. He has won the ATP (Association of Tennis Professionals) Tour title in the record 19 seasons, from 2004 to 2022. He also ranked in the Top 10 for 853 consecutive weeks.
She grew up in Mallorca, an island off the coast of Spain. Nadal was born there too. While they started dating in 2005, the couple only got married in 2019 at La Fortaleza castle in Mallorca. The ceremony had 350 guests, which included actors British actors Tom Hiddleston, Olivia Colman and Hugh Laurie.
The two do not have any children as of yet, since Nadal is busy with his career feels that he will not be able to give full attention to kids at the moment.
While many partners are often seen in the audience to cheer for tennis players, Perello does not often attend Nadal's game to avoid any distractions. In 2011, she told The Telegraph, "It would asphyxiate me. And then he would have to be worrying about me...No. If I followed him everywhere, I think there's a risk we might stop getting along."
Unlike Nadal, Perello doesn't have a social media account and lives away from the public glare.