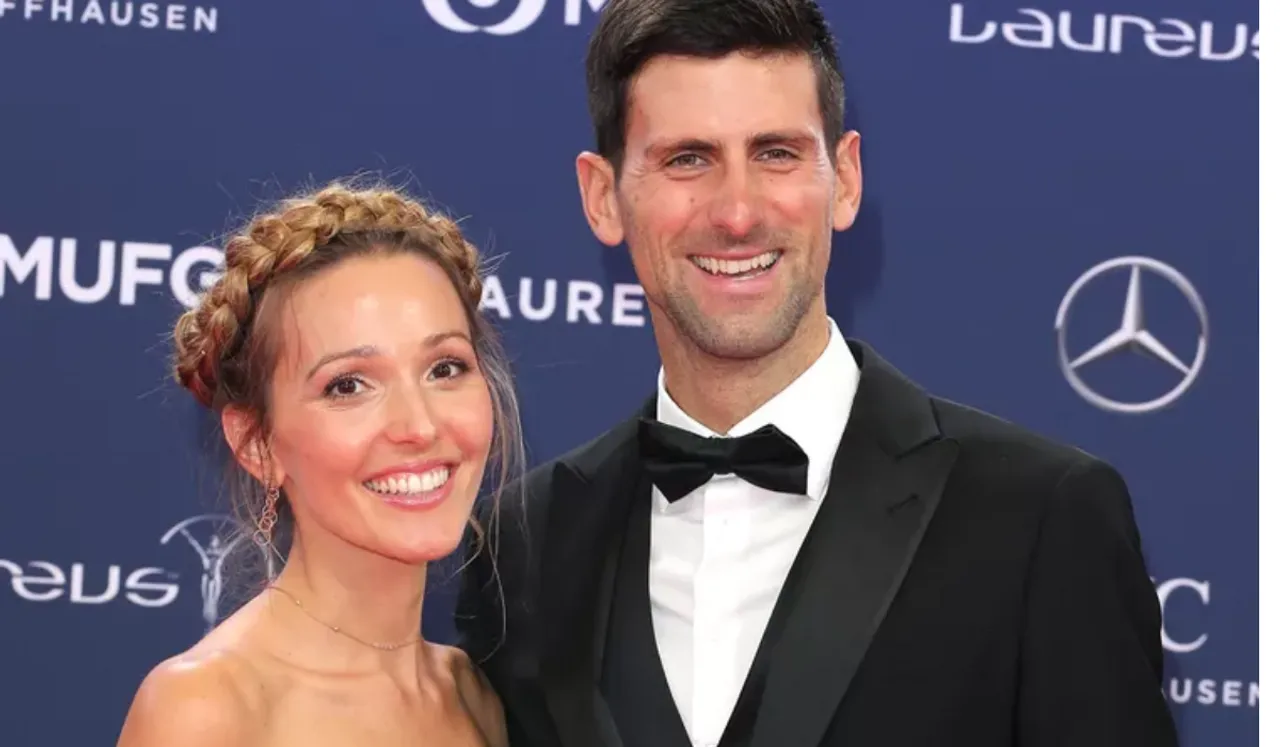 Novak Djokovic has now won his 24th grand slam title at this year's US Open. Djokovic, one of the world's top tennis stars, has been in a marital union with Jelena Djokovic (formerly Ristic) for several years.
In 2022, Djokovic opted out of participating in the event due to his non-vaccination status against COVID-19. This decision mirrored his earlier withdrawal from the Australian Open eight months prior, leaving the 23-time grand slam champion conspicuously absent from the courts of Flushing Meadows.
Prior to the 2022 Grand Slam, Djokovic also pulled out of the Canadian Open for the same reasons, despite initially being registered for the tournament. This prompted Racquet Magazine's Twitter account to comment on Djokovic's situation.
Their first tweet on August 5, 2022, read: "Dunno why this guy keeps entering tournaments, hoping they'll change their rules for him." In response, Djokovic's wife, Jelena, issued a reply expressing her astonishment regarding the magazine's tweet.
Jelena stated: "Is this a real international tennis magazine?! @atptour. Wow." She added four shocked-face emojis to her comment. Racquet Magazine then replied, expressing their desire to witness Djokovic's participation in the 2022 US Open. However, they maintained their stance on the vaccine requirements set by the tournament.
"Hi Jelena," their tweet read, "We'd love to see your husband play in New York, along with the rest of the tennis world. Hopefully, he'll decide he can follow the rules." Jelena responded once more, questioning the logic behind the magazine's original tweet. She inquired: "Based on tennis rules and ranking, Novak's entry in the tournament was automatic. So, what was the logic behind your tweet?"
Following the widely circulated exchange on Twitter, the salty conversation quickly garnered the attention of numerous individuals who were eager to identify Jelena and learn more about her.
Here's everything we know about Who Is Jelena Djokovic
Their love story began long before their marriage in 2014. Jelena and Novak first crossed paths as teenagers while attending the same high school in Serbia. Their mutual passion for tennis brought them together, and they dated for eight years before getting engaged in 2013, during Novak's residence in Monte Carlo.
While Novak pursued his tennis career, Jelena was equally driven in her own academic pursuits. She aspired to attend a university abroad, and despite financial challenges, she worked diligently to become an exceptional student in elementary and high school, ultimately earning scholarships to make her dream a reality. Jelena's academic journey led her to Bocconi University in Milan, where she specialised in luxury brand management.
Despite the geographical distance and their demanding schedules, Jelena and Novak managed to sustain their relationship and keep their love alive.
Jelena is not only a devoted wife but also a humanitarian dedicated to improving the lives of underprivileged children in Serbia. In addition to her philanthropic work, she's a mother of two children and actively supports her husband during his tennis matches.
---
Suggested Reading: Boundaries And Consent: Lessons From The Luis Rubiales Case