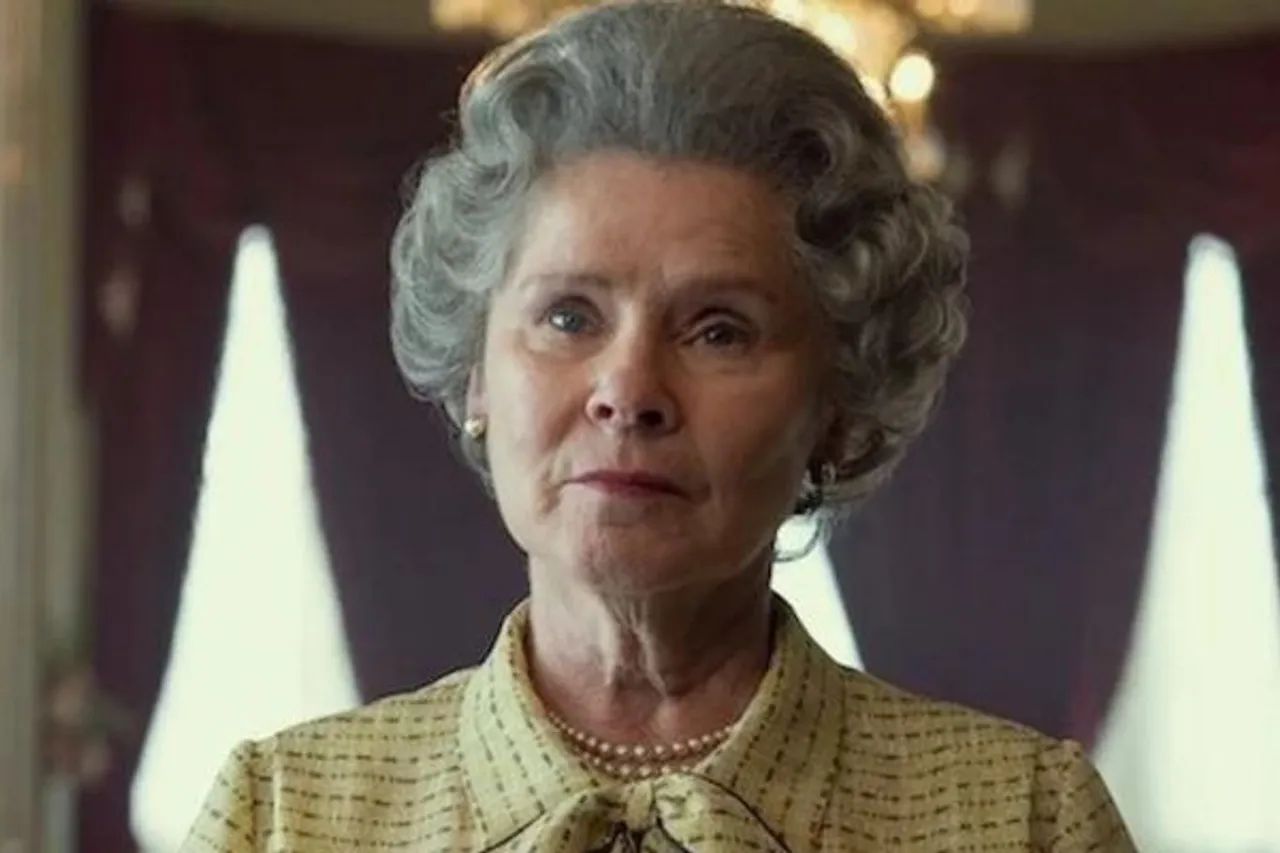 Imelda Staunton is the third and last actress to portray Queen Elizabeth II in The Crown season 5. She takes on the role in the terrible 1990s, when Windsor Castle was destroyed by fire, Princess Diana and Prince Charles went through a contentious divorce, and Diana died in a car accident in Paris in 1997.
In Season 5 of The Crown, Imelda Staunton replaced Olivia Colman as Queen Elizabeth II. In a statement, she reportedly said, "What has been nice, and I hope I don't prove them wrong, is people saying, 'I'm really looking forward to seeing her as the queen. So, let's just hope that works out for them because I've done it. Nothing I can do about it now!" Read on to know more about Imelda Staunton.
Who Is Imelda Staunton?
Imelda Staunton, a British actress, was born in Archway, London, in 1956. Her family had a little tradition in the performing arts, despite the fact that her mother sang and played both the violin and the accordion. Imelda was inspired to become an actor by her vivid imagination, love of music, and affection for vintage cinema idols Vivien Leigh and Bette Davis.
The elocution teacher at her convent school saw her developing talent and urged her to try her hand at theatre college, which helped her in her objective. She began studying at the Royal Academy of Dramatic Art (RADA) when she was 18 years old, and after graduating, began a six-year repertory theatre career.
Imelda received both critical recognition and love, thanks to her outrageously brilliant performance as Miss Adelaide in Frank Loesser's chorus-line classic Guys And Dolls in 1982. She started dating Jim Carter, another actor, and the two got married three years later. Bessie, their daughter, was born in 1993.
Imelda Staunton has received four Olivier Awards, three of which she won for her performance as the Baker's wife in Into the Woods, Mrs Lovett in Sweeney Todd, and Mama Rose in Gypsy.
People remember her for her work in a number of films, including Shakespeare in Love, Harry Potter and the Order of the Phoenix, Pride, Downton Abbey and others.
Imelda Staunton is expected to draw a lot of attention now that she will be playing the recently deceased Queen Elizabeth II in season 5 of Netflix's "The Crown," taking Olivia Colman's place in the role.
---
Suggested Reading: Bhediya: Kriti Sanon's First Look Out, Trailer To Release Tomorrow
---
The Season 5 of The Crown is set to be released on November 9, 2022, on Netflix.