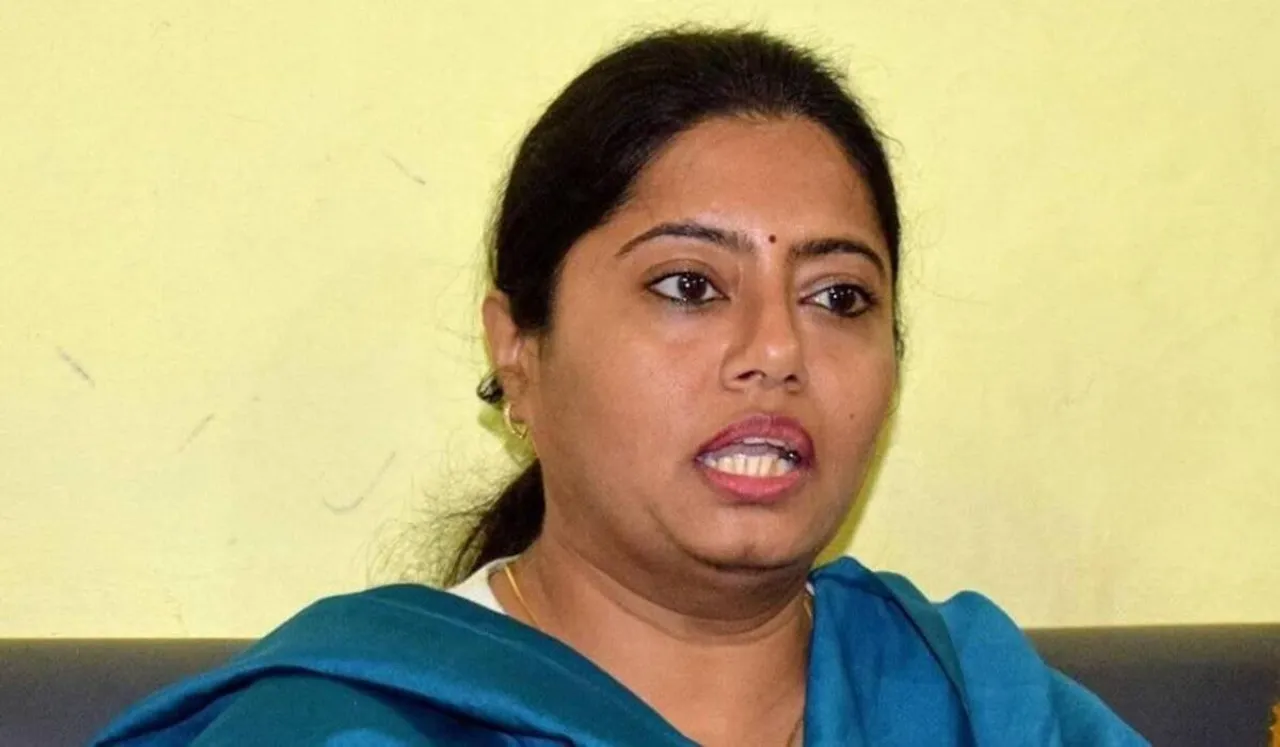 Even though the Yogi Adityanath-led Bharatiya Janata Party won the Uttar Pradesh polls securing more than 250 seats, there have been turnarounds that have surprised many, For instance, Samajwadi Party candidate Dr Pallavi Patel's win from the Sitharu seat by a huge margin of 7337 votes.
Patel fought the election against the Deputy Chief Minister of Uttar Pradesh, Keshav Prasad Maurya of the Bharatiya Janata Party. Maurya had contested the 2014 parliamentary elections from Phulpur constituency in Allahabad and won. He was a Member of the Parliament till 2017. He resigned that year to join Adityanath's government as deputy CM.
The Sirathu constituency was considered the stronghold of Maurya. But despite the pressure, Dr Patel was confident of her win from the beginning. She had told Newslaundry, "The trust of the people has been broken. Now, they need someone who can raise their issues in the assembly."
---
Suggested Reading: Who Is Anmol Gagan Maan? Singer Turned Politician Wins By Huge Margin In Punjab
---
Who Is Dr Pallavi Patel?
Dr Patel is the daughter of the founder of Apna Dal, Sonelal Patel. After he died, the party split into factions. One of the factions was led by his elder daughter Anupriya while the other one was spearheaded by his wife, Krishna.
The Anupriya-led faction joined hands with National Democratic Alliance (NDA) while the Krishna-led faction which is Apna Dal (K) closed the alliance deal with the Samajwadi Party. In this election, Dr Patel backed the alliance led by her mother, thus opposing her elder sister.
Both Dimple and Akhilesh Yadav had campaigned for her in the constituency. During the campaigns, Dr Patel made it clear that after winning her priorities will be development, health infrastructure and employment opportunities.
Dr Patel is not from Sirathu. She is married to Pankaj Niranjan Singh, who is from the Kaushambi district in UP.
During the election campaigns, her pitch was "when the son of the house (referring to Maurya) fails to deliver, the daughter-in-law has to step in."
On her alliance with SP, she said, "The BJP has white-collar gundas as well...Social justice, caste census, and unemployment have already generated a wave which will undoubtedly bring a tsunami in UP."
Feature Image Credit: IG News