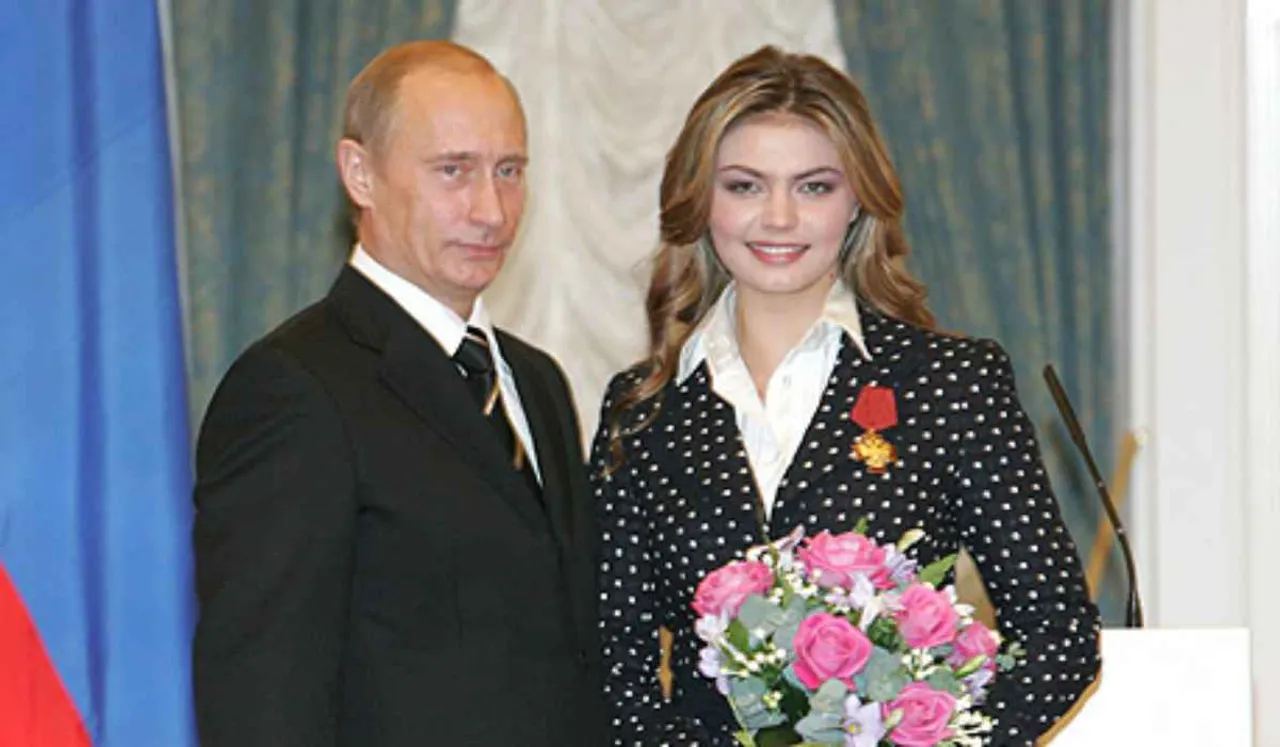 Who is Alina Kabaeva: With Russia waging war on Ukraine, there is immense spotlight on Vladimir Putin, the top leader of the former country. Details of his life have come to the forefront, with a focus on his partners. One of these is reportedly politician and former gymnast Alina Kabaeva, who is alleged to be a longtime girlfriend of the Russian president.
Reports of Putin and Kabaeva's alliance first surfaced around 2008. This was the time when there was speculation that Putin and his then-wife Lyudmila Shkrebneva's marriage had hit the rocks and the two had allegedly divorced. Putin and his wife maintained a public profile together, however, rumours that he was in a relationship with Kabaeva sustained.
In 2013, Putin and Shkrebneva formally announced their divorce. For over a decade now, Putin and Kabaeva have been paired together. As per local reports, she is informally nicknamed the 'secret first lady' of Russia, though Kremlin has denied their romantic partnership.
---
Suggested Reading: Stop Asking Why Students Grab Education Opportunites Abroad. What Else Will They Do?
---
Know who is Alina Kabaeva
Kabaeva began in rhythmic gymnastics at a young age, when she was only three, and trained through her teen years. An accomplished sportswoman, she was 15 when she won the European Championships held in Portugal, as the youngest member on the team. She settled for bronze at the 2000 Olympics in Australia and four years later at the Olympics in Greece, clinched gold. She has represented Russia at many world championships.
2001 was a distinct point in her career when she was one of two Russian rhythmic gymnasts caught in a doping scandal. They were convicted of using furosemide, a banned drug, and faced disqualification from games for two years.
Her eminent status in rhythmic gymnastics is such that there is a pose named, called 'The Kabaeva,' named after her.
---
Suggested Reading: Like A Compass Needle Pointing North, A Sexist Finger Always Finds Anushka Sharma
---
Over the years, there have also been reports that Putin and Kabaeva have had children together. This, despite Russia's notorious censorship controls that lay in the hands of Putin and have often put rights of free speech to test. Putin's private life is considered off-limits to the public and media coverage of his relationship with Kabaeva has reportedly been quashed from time to time.
As per a 2019 report by Voa News, Kabaeva gave birth to twins, whose father was allegedly Putin, in May that year. Reports in the Russian media about the twins were reportedly scotched. It is believed that Putin has more children with Kabaeva.
Kabaeva has been spotted with a wedding ring often, according to reports, and hasn't been linked to any suitors since 2008, around the time the media paired her and Putin together.
Kabaeva was once quoted saying that there was a man whom she loved very much and that "sometimes you feel so happy that you even feel scared," as per Express. She, however, has refrained from naming Putin in a romantic context.