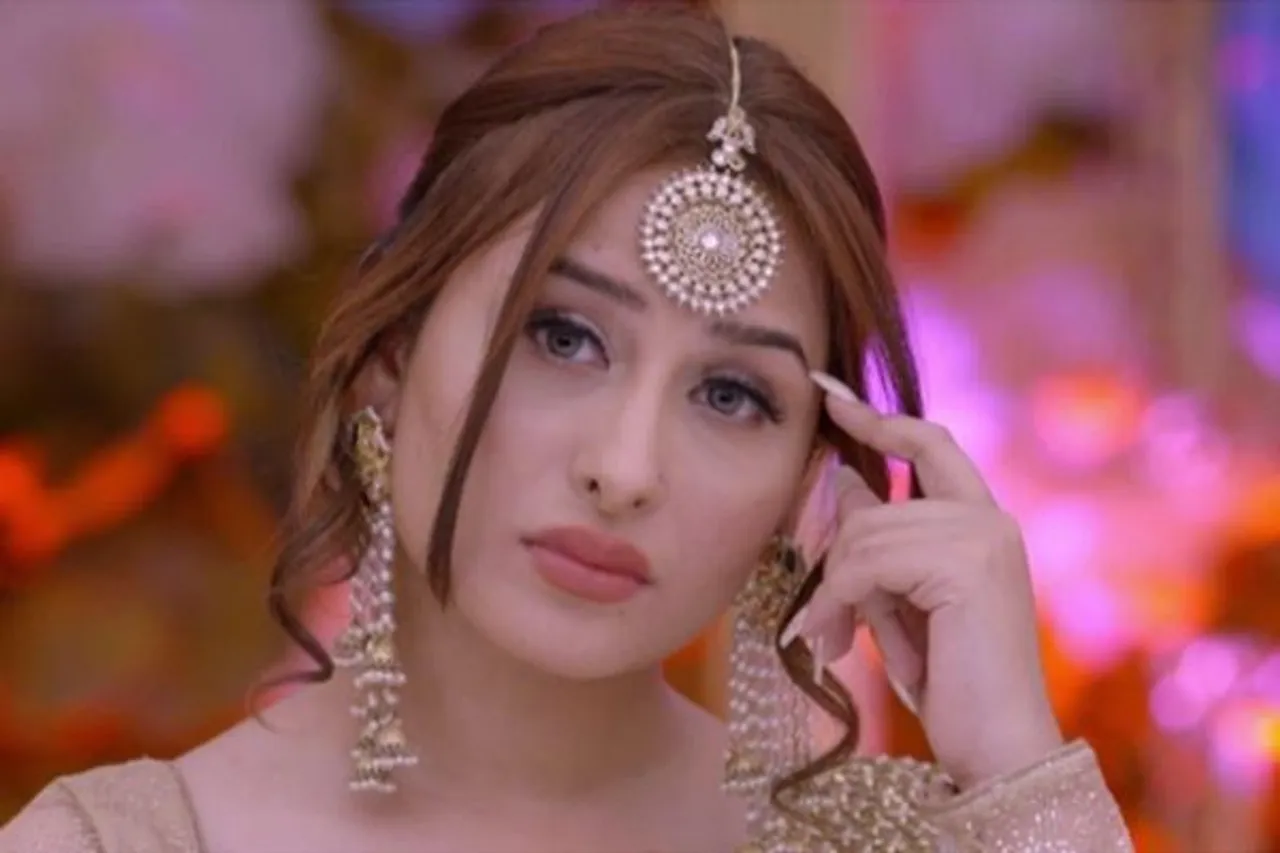 Mahira Sharma BTS Controversy is trending all over the internet following a viral screenshot of her picture, hinting at her association with BTS. South Korean boy band, BTS leader RM, Kim Nam-Joon allegedly shared a picture of Mahira Sharma on his profile, which was later taken down.
Mahira Sharma is an Indian Television actor who rose to fame after participating in season 13 of Bigg Boss. BiggBoss is a celebrity reality show hosted by Salman Khan. She gained popularity over differences and frequent rifts between fellow contestant Shehnaaz Gill. Mahira Sharma has been a part of the daily soap Naagin 3. She also appeared in the popular song Lehengaa, by Jass Manak.
Before being involved in the BTS Controversy, Sharma recently made headlines for leaving an interview, after her weight was mentioned during the introduction by the journalist. Mahira Sharma is now associated with the South Korean boy band BTS after netizens claimed that Kim Nam-Joon allegedly shared a picture of Mahira Sharma on his profile. This BTS controversy has left the BTS fans called the ARMY confused. Here are all the details.
Mahira Sharma BTS Controversy: Here are 8 things to know.
On April 23, 2022, Saturday a screenshot went viral, showcasing a picture of television actor Mahira Sharma, in a status posted by Kim Nam Joon of BTS.
It soon started circulating all over social media, even though it was then deleted. Netizens started speculating about a collaboration. One of the Twitter posts read "Mahira in k-pop video??? A collab makes sense, coz She's the star of MV with BILLION views. If not, then Bruh, BTS guys follow Mahira? Crush?? Whatever it is, aaj koi jealous soul, khud ko maregi."
The post was also argued to be an Instagram glitch by other ARMY members, stating that the account wasn't verified. However, a screenshot of the status from a verified account also surfaced.
This news however became the talk of the hour as the Indian fans of BTS expressed confusion over the post and how it was quickly deleted from his Instagram.
Later the same post which earlier included Mahira's photo was shared over social media, but her photo was nowhere to be seen. ARMY also pointed out that BTS collaborations are announced by their company and not the band members so the viral posts about Mahira Sharma might be fake. 
---
Suggested Reading: When Will We Acknowledge That Emotional Violence Is Abuse?
---
The viral photograph of Sharma was posted on Mahira Sharma's official Instagram account on April 5 and RM's post featured his visit to a museum. Some also claim that this is just a clout-chasing move.
Sharma's alleged link-up, Paras Chabbra, her fellow contestant in BiggBoss 13 was also dragged into the controversy as netizens took to Twitter stating- "Paras Chabra go to Instagram and check BTS leader #kimnamjoon (RM) he is posted some photos and one of which is #Mahirashharma's pic… Look it I uploaded."
Instagram glitch or a possible collaboration, no comments have been made by the actor or BTS about this matter.