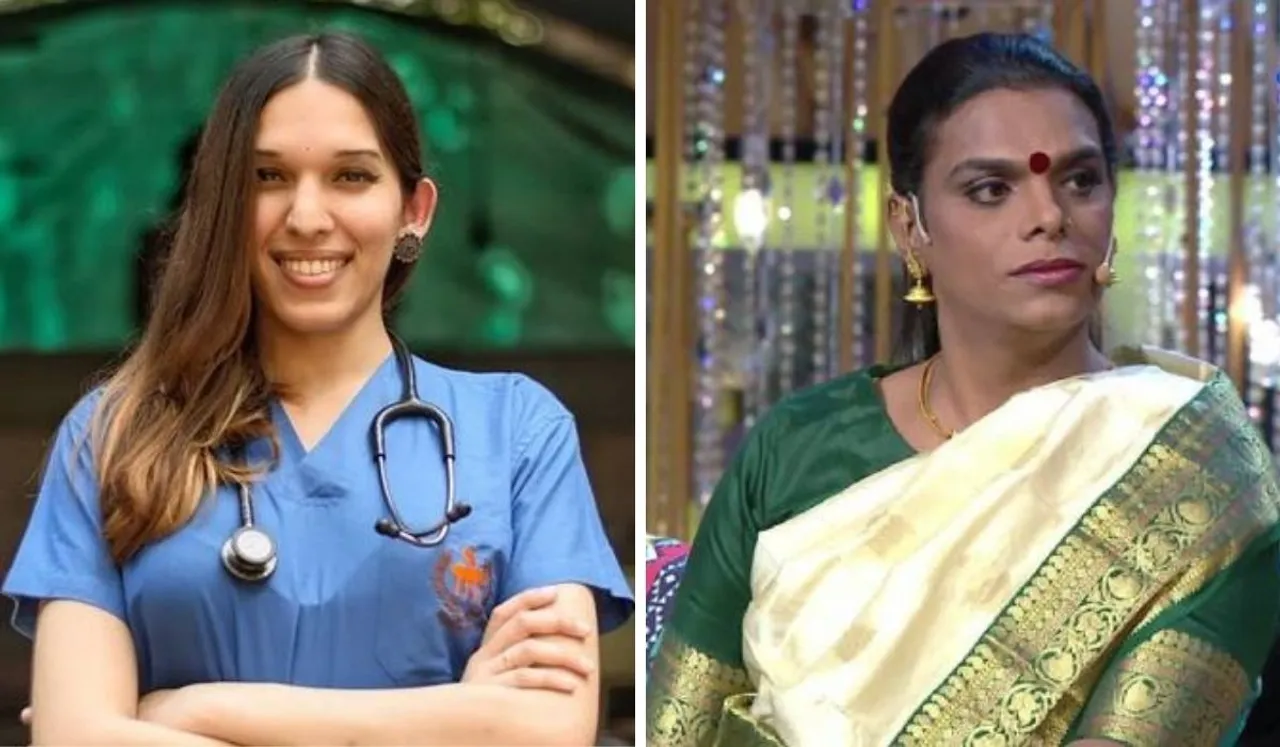 Transgender Visibility Day 2022: International Transgender Day of Visibility (also called TDOV, Transgender Day of Visibility) is observed annually on March 31 to honour, celebrate the lives of transgender persons, increase awareness about the discrimination faced by the community across the globe and celebrate their contributions towards the society.
In spite of the National Legal Services Authority (NALSA) judgement that struck down Section 377, which allowed transgender persons to self-identify, there's still stigma attached to the queer community. Despite having one of the largest populations of transgenders, the community continually faces an uphill task of acceptance and is often isolated. Reports of studies suggest that trans persons are subjected to social ostracization, mental, physical abuse and sexual assault at an alarming level.
Lack of adequate support from governmental institutions and society, majority of the transgender persons are forced to earn their livelihood by begging, sex work. The community is further stripped from what little agency they have through policies like the Transgender Persons (Protection of Rights) Act, 2019 which met with criticism since it was tabled in 2016.
Anjali Siroya, a transwoman who works as a recruitment coordinator at TRANScend, The Humsafar Trust, shared her experience with SheThePeople. She mentioned how she was bullied as a child which prompted her to hide her identity until she turned 17. She also received death threats when she came out on social media, lost work opportunities just because of her identity.
---
Suggested Reading: The Misrepresentation Of Transgender People In Media And Why It Needs To Change
---
Furthermore, inaccurate representation in pop culture or any kind of visual media perpetuates stigma around transgender persons.
Dr Trinetra Haldar Gummaraju, who is a transwoman, has been vocal about her struggles on her social media. She spoke to SheThePeople about transgender persons are reduced to sex objects. "Adult films essentially reduce transgender persons to fetish, we become a category on pornography websites with certain fixed body parts solely for voyeuristic, fetishizing male gaze," she said adding that the same portrayal plays into the Hindi cinema industry and the larger world of pop culture where they are reduced to sex objects.
Gauri Sawant, a transgender activist from Mumbai, also fought a battle to acquire adoption rights. She was one of the petitioners of the National Legal Services Authority (NALSA) case which the Supreme Court recognised as the third gender. She, in 2008, adopted a girl whose biological mother passed away because of AIDS. Sawant has spoken about her experience as a transwoman, her journey through adopting her daughter Gayatri. She was questioned about her ability to raise a child but she had one answer, "Motherhood is a behaviour." She added that motherhood is not associated with one gender; she also mentioned that to love unconditionally and to care for someone is motherhood.