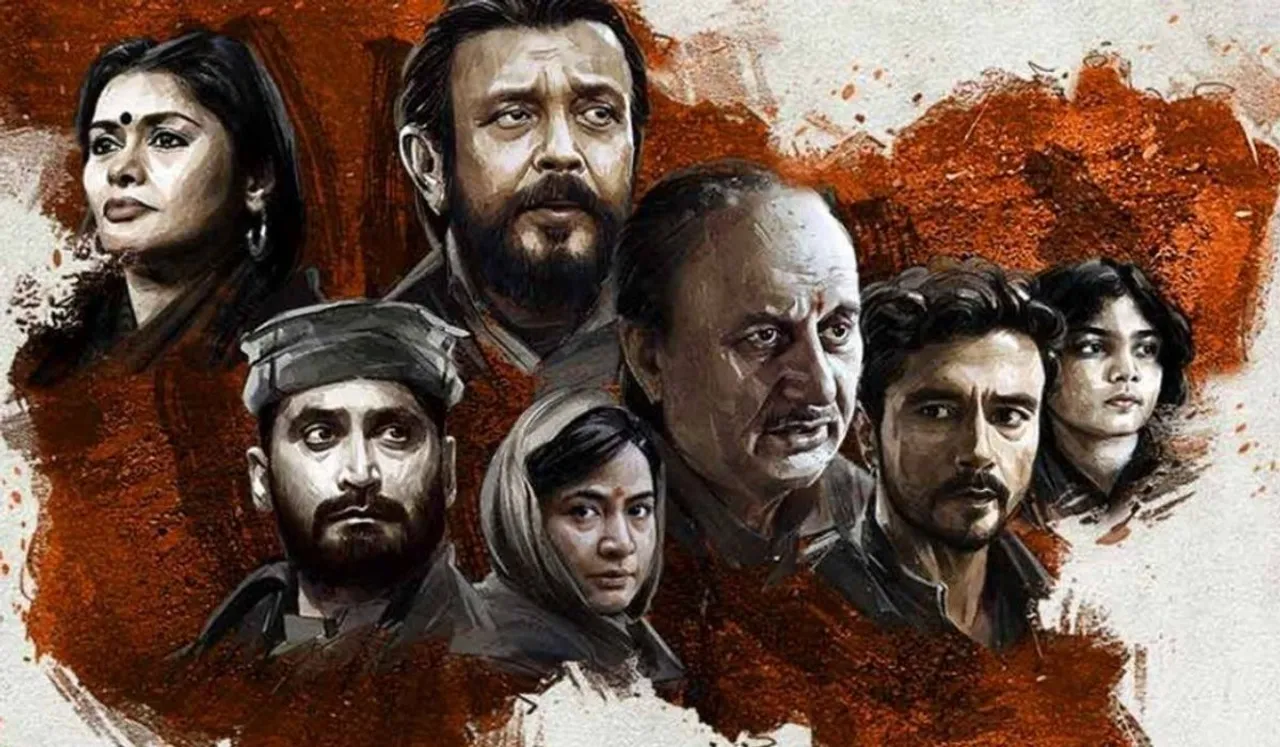 The Kashmir Files Reviews: The recently released Hindi-language drama film has been written and directed by Vivek Agnihotri. It was produced by Zee Studios. Anupam Kher, Darshan Kumar, Mithun Chakraborty, and Pallavi Joshi play the lead roles in the film.
The film depicts the 1989 massacre through the eyes of a youth, as portrayed by Darshan Kumar in the role of Krishna Pandit. Pallavi Joshi portrays Jawaharlal Nehru University (JNU) Professor Radhika Menon, who influenced the students, including Krishna, by making statements about India-Kashmir relations and incidents. Brahma Dutt IAS is played by Mithun Chakraborty, while Farooq Ahmed Dar, nicknamed "Bitta Karate," is played by Chinmay Mandlekar. Bitta Karate, was a militant and head of the Jammu Kashmir Liberation Front who was accused of killing several Kashmiri Pandits in 1989.
The film depicts the political agendas that are formed around the Kashmir issue and other diplomatic aspects of the state and India. Since its March 11 release, the film has been showing in local theatres.
---
Suggested Reading: The Kashmir Files Controversy: Social Media Divided Over The Film
---
Here's How Twitter Users Reviewed The Film:
"After 32 years of silence, someone finally got our truth and pain out. Kudos to @vivekagnihotri for making this Film & making India realise the pain Hindu pandits went through in Kashmir at that time.Finally some pious souls got Sadgati. Thank you Vivek sir(emoji)", wrote Gautam Gupta on Twitter.
"My review -
#TheKashmirFiles
is not an easy film to watch. It makes you realise that if we are alive today, it's a privilege and not something that should be taken for granted.
@vivekagnihotri
excels here!
@AnupamPKher" wrote Tuteja Joginder. He completed his tweet with adding four stars emoji.
"
#TheKashmirFiles
hasn't the slightest concern for its subject people, gleefully exploiting their trauma and tragedy for cheap rhetoric," says Shilajit Mitra
"The screening of
Kashmir
files
. Unexplainable visceral hatred toward Mslims is experienced. Like the film is raging a mob . The friend in 25 minutes walks out after the person sitting next abuses Mslims. The filmmaker has maligned an entire community Fascist propaganda," wrote Twitter user Mini Nair
"A pioneering & courageous modern classic which single-handedly brings the world's attention to the genocide of Hindus - the indigenous people of Kashmir. Few Hindi films stand up to it either in nobility of intent or execution. A must-watch."
wrote another Twitter user.