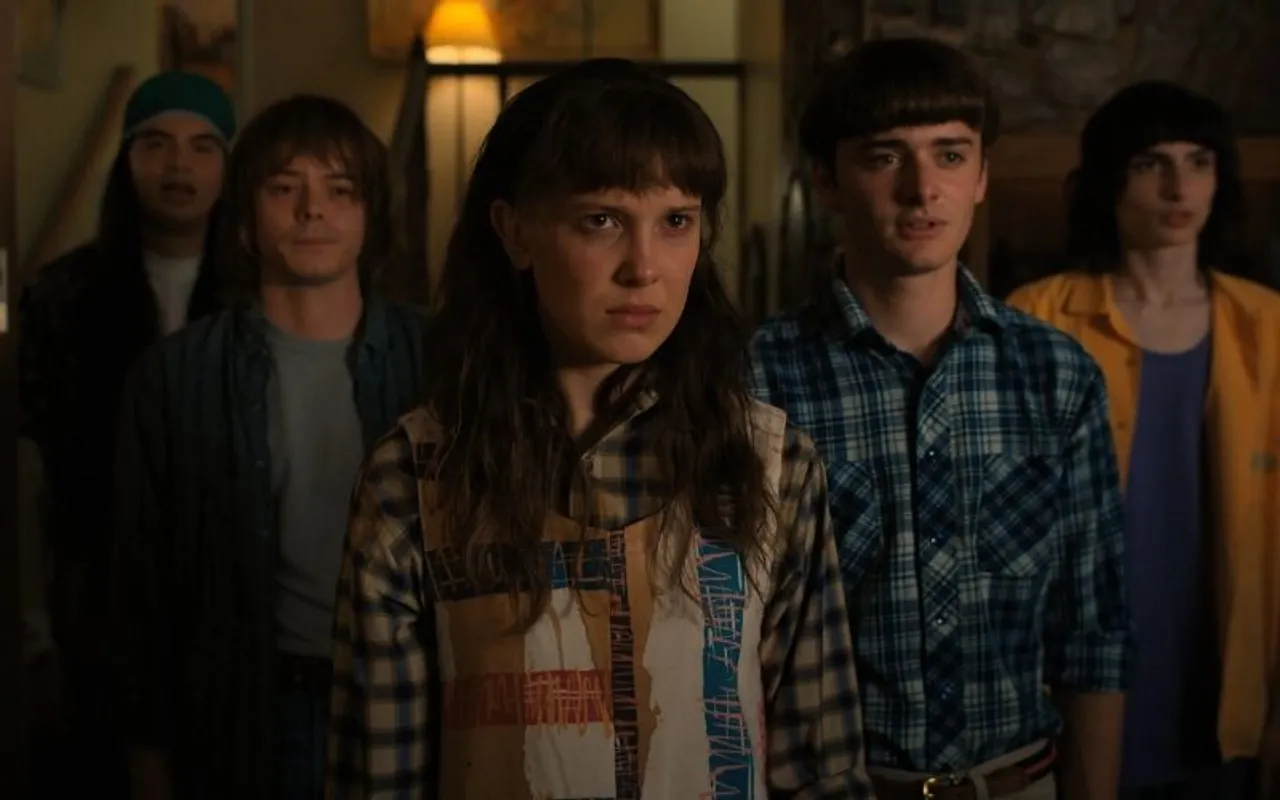 After the release of the Stranger Things Season 4 Volume 2 trailer on June 21, the internet exploded with rumours and predictions about this volume. The first seven episodes of Season 4's Volume 1 were made available on May 27. The creators have already disclosed the release date to the fans who are waiting for the release schedule. Here is everything you need to know.
This new trailer gave viewers a preview of what to expect when the group returns for the season's final showdown. In the backdrop of the teaser, which features numerous clips from the next episodes, Vecna can be heard saying, "It is over, Eleven. You have set me free. There is no turning back now."
Fans were on the edge of their seats the entire season as a result of Vecna's return to Stranger Things. It's time to watch what transpires in the series' last fight with Vecna in Volume 2's final two episodes. The viewers learned about Vecna's past in volume 1.
---
Suggested Reading: 'Stranger Things' Season 4 To Conclude Soon; Fans Predict How It Will End
---
The fact that Steve and Nancy are seen to be alive and (relatively) well in the trailer should allay rumours that they will perish at Vecna's hands. Speaking of the deadly friend, Vecna, whose voiceover almost gives the impression that he has already won, appears to be hellbent on destroying the Hawkins team. Dustin, Max, and Lucas seem prepared to engage in combat based on their armoured appearance and use of homemade weaponry. Fans are hoping Eleven will be able to leave the lab in time to join the battle.
Whatever happens to Nancy in Vecna's lair will probably be picked up in the next two episodes. Stranger Things is expected to murder off a significant character by the conclusion, despite the bets from viewers that she survives with the Hawkins gang saving her in some way. Hopper, Joyce, and Murray are still in danger in Russia.
Given that the Demogorgon is still alive on the other side of the door, the prison break is really only partly complete. After showing that Vecna and Eleven are former friends who are now sworn enemies, Eleven will presumably take a direct path in Vecna's direction.
Stranger Things Season 4 Volume 2 Release Schedule
On July 1, 2022, Netflix will release the final two episodes of this season. With only two episodes, it has a slightly different format than the first volume. The episode will be 85 minutes long, according to sources, while the finale will be a whopping two and a half hours long.