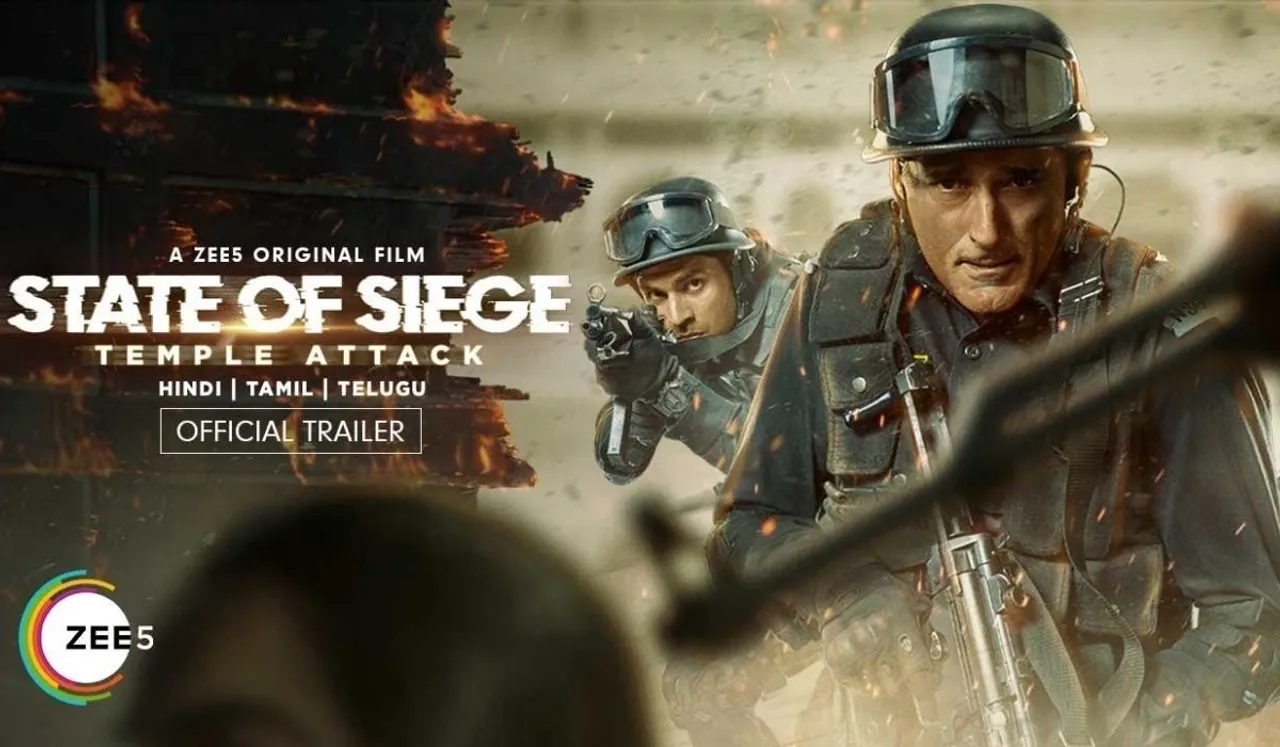 State of Siege release date: The trailer of State of Siege: Temple Attack was released on Saturday, July 3. This Ken Ghosh directorial is based on the 2002 terrorist attack on Akshardham Temple, Gujarat. The movie stars Akshaye Khanna in the pivotal role and is a follow up of the limited-episode series State of Siege: 26/11 which revolved around the 2008 Mumbai attacks.
What is State of Siege: Temple Attack about?
Going by the trailer, when a group of terrorists enter a temple in Gujarat and take numerous people as hostages, the NSG commandos step in to save the day. The NSG commandoes have to stop the terrorists from executing their plan, putting their own lives at state to save those of hostages. The trailer also reveals a glimpse of Vivek Dahiya, Gautam Rode, Manjari Faddnis and Akshay Oberoi, who play significant roles in the movie.
Khanna will be seen playing the role of Major Hanut Singh, who will "avenge every drop of blood that has been shed because of this merciless temple attack." the film will be Khanna's debut project in the space of OTT.
In a statement, director Ken Ghosh said that the film is a tribute to the NSG and an immense amount of hard work that has gone into the making of this film. "The trailer is a quick adrenaline-pumping snapshot of the film," he added. NSG commandoes were responsible for gunning down two terrorists who had attacked the Akshardham Temple in September 2002, killing more than 30 people and injury 80.
State of Siege release date
State of Siege: Temple Attack will be releasing on Friday, July 9, 2021 on Zee5. The film will premiere in Hindi, Tamil and Telugu respectively.
Know more about the film here.
Watch the trailer of State of Siege: Temple Attack below: