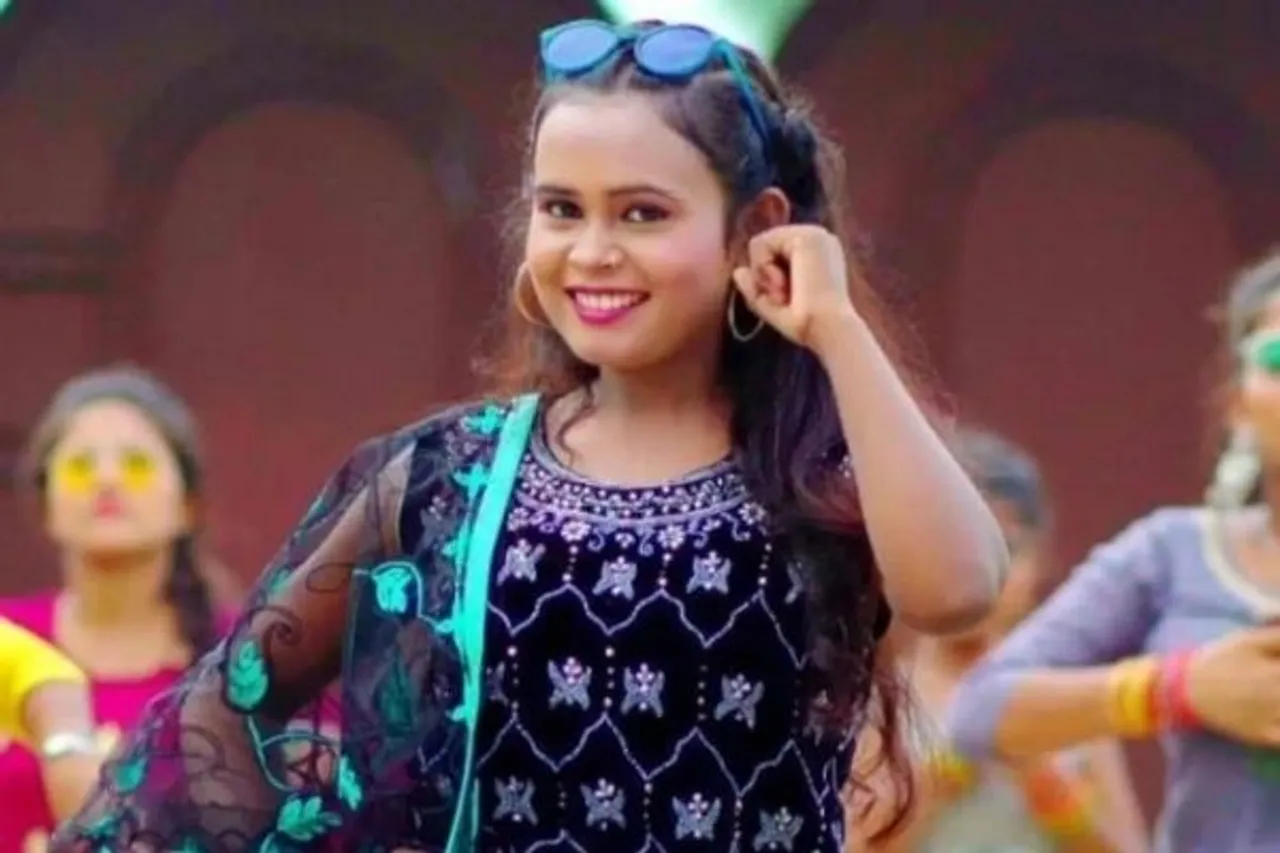 Bhojpuri singer Shilpi Raj is embroiled in controversy after a private video of the singer with a man identified as Vijay Chauhan was allegedly leaked on the internet. It is now reportedly being shared on multiple platforms. Folk singer Shilpi has been trending on social media because of the alleged video. The singer hasn't issued any statement yet.
She debuted as a singer in 2017 with the Bhojpuri song Bhukur Bhukur Light Barab Karejau alongside Sameer Sawan and has since then gone on to work with celebrated artists and has a great following on social media. She has also since then collaborated with well-known Bhojpuri actors like Pawan Singh and Vijay Lal Yadav. The 20-year-old Bhojpuri singer was born in Deoria, Uttar Pradesh, into a middle-class family.
As per reports, she has three sisters and one brother. In an old interview, Shilpi Raj talked about her relationship with her former manager Vivek Patel and also accused him of assaulting her.
In the video that has gone viral, Raj is seen getting intimate with a man named Vijay Chauhan. Reportedly, the singer and Chauhan used to be in a relationship with each other.
---
Suggested Reading : Who Is Shilpi Raj? Bhojpuri Singer's Private Video Gets Leaked On Social Media
---
Shilpi Raj hit songs
Shilpi Raj has given many hit songs in her career. Her song Dekhle Bani Sapna Saiya was an instant hit amongst the listeners. Other hit songs sung by her include Laika Pahilka Ha (8.3 million views), Neeli Neeli Akhiyan (234 million views), Du Hajara Leke Aaja Stage Pa (55 million views), and Apni To Jaise Taise (55 million views), Chit Badli (2.2 million views), Hara Diya (64 million views), Chand Aur Piya (16 million views), Mithi Mithi Boliya ( 43 million views) among others.
The singer recently released a song with another famous actor-singer. Her collaboration with actor-singer Gunjan Singh is raking ">views on YouTube too. It has got 131,872,455 views on YouTube.
This is not the first time when a Bhojpuri celebrity's private videos have gone viral on the internet. Shweta, Trisha Kar Madhu, and Priyanka Pandit were targeted by online trolls.