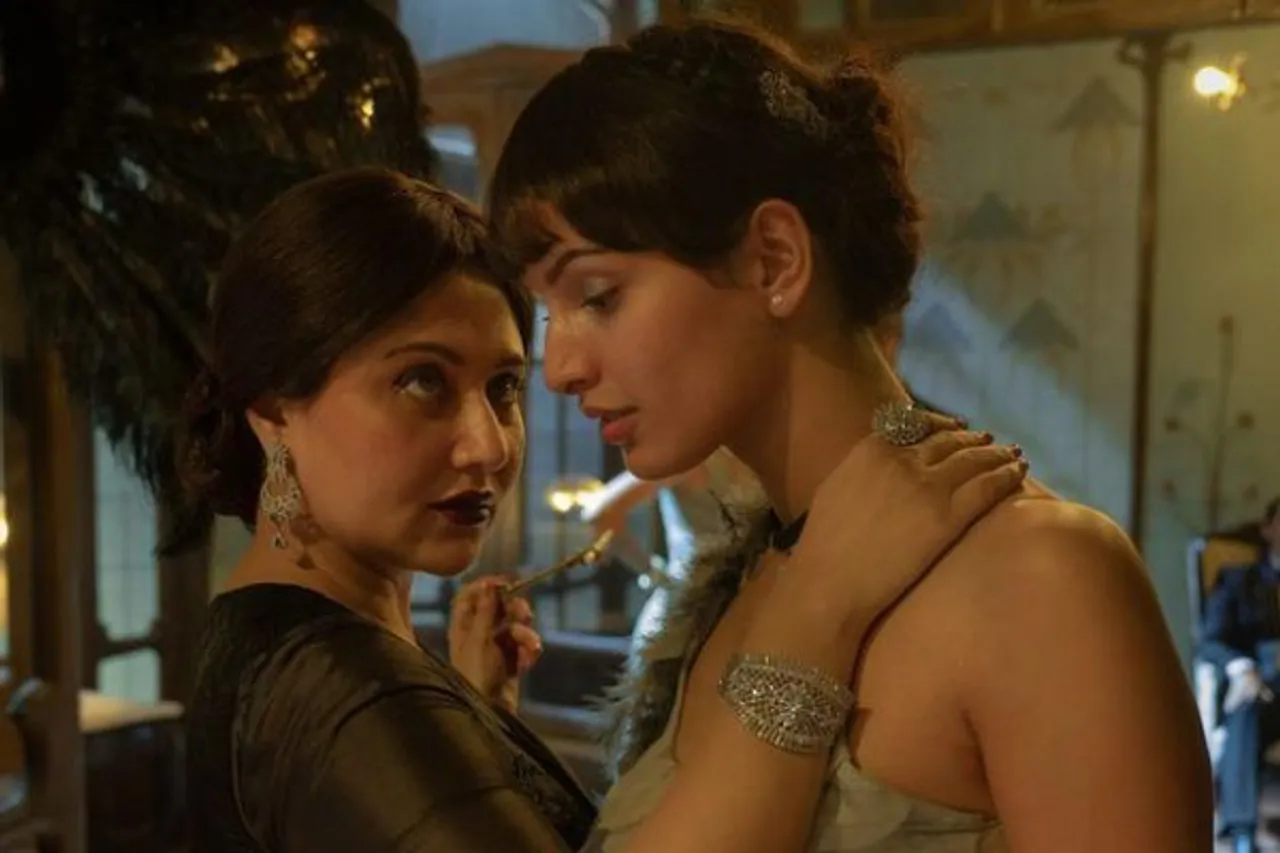 Anvita Dutt wrote and directed the 2022 Hindi-language psychological drama film Qala. Tripti Dimri, Swastika Mukherjee, and Babil Khan featured in the Karnesh Sharma-produced movie, which also marks Babil Khan's feature film debut.
The musical got its OTT release on December 01, 2022, on Netflix. There aren't many musicals on OTT in Indian languages. The story of Qala revolves around the life of a singer named Qala in the early 1900s. Its haunting premise has left the viewers to keep wondering what would be the plot like. Qala speaks about mental health, a strange mother-daughter relationship and the journey of a woman who is excelling in her career but is always in unrest. Read on to know what reviews it gets from its viewers.
Qala Twitter Review
Richa, who watched the film wrote, "Watching @babilkhan on screen. Aisa lagta hai jaise someone from your family is on screen. Irfaan khan #qala is magic! Is it poetry or is it a painting!"A comment stated,"#Qala is such an intriguing and beautiful watch!! I enjoyed every bit of it... This girl @tripti_dimri23 is a star @swastika24 is absolutely stunning in every scene. #Babil did a great job too...@ItsAmitTrivedi your music took my breath away #AnvitaaDutt master class work."
Another comment stated,"#Qala turns out to be the perfect representation of how music can haunt us, metaphorically and figuratively, with the plot getting sombre with each frame. #AnvitaDutt & #AmitTrived never fail to deliver the best. Siddharth Diwan's cinematography is spell bounding! #TriptiDimri"
Atif, a Twitter user tweeted,"#Qala movie was just awesome yaar bahut jada detailing kisi gayi hai loved it It's my real review. Hope aapk sabko bhi pasand aaye but han ek chiz hai agar aap sochoge ki kisi tarah movie khatm ho jae to fir not possible. @NeonMan_01"
A viewer wrote, "So I watched #Qala and there's such a lovely delicacy to Tripti Dimri's performance. If this woman receives the right scripts and brilliant directors to work with she could be the next big thing. Her potential and talent could equally be limitless I feel. @tripti_dimri23"
Sanil another viewer commented,"#Qala IS CINEMA! PURE MASTERPIECE THIS IS WHAT I CALL ART AHH. it was so dark but so comforting i mean i can't explain what I am feeling towards this movie. #TriptiiDimri how are you so fascinating and how your acting is so mesmerizing?? #BabilKhan is so impressive. 5/5"
Monalisha who also watched it on the first day tweeted,"Every song on one side of the entire album of #Qala is a treat to #Soul @ItsAmitTrivedi and team thanks a ton for creating magic every song is so damn soothing.... Uff! "Bikhadane ka mujhko shauq hai bada Sametega mujhko tu bata zara"
The musical has received positive reviews from viewers. Watch it and decide for yourself.
---
Suggested Reading: 'Monster' To 'Goodbye': 5 OTT Releases To Binge Watch This Weekend