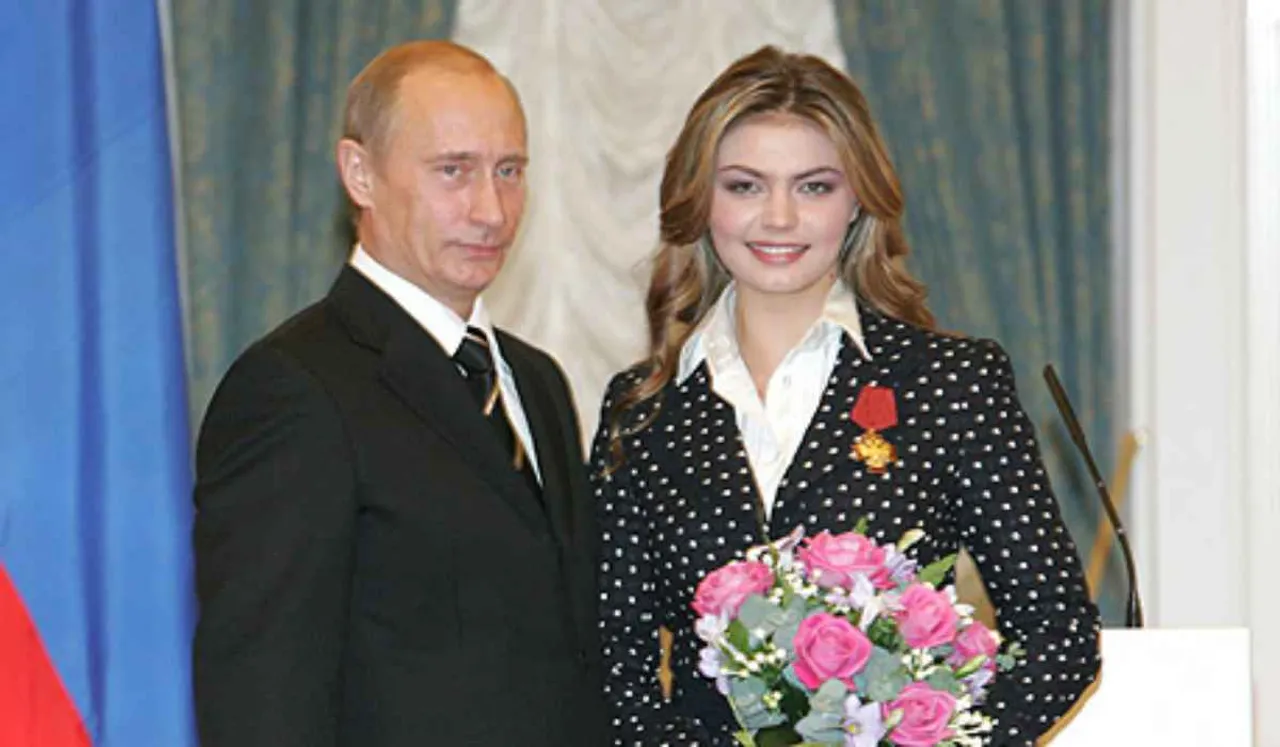 Alina Kabaeva, who was recently trending on the social media, is rumoured to be Russian President Vladimir Putin's girlfriend. On the website change.org, a petition has been lodged against her, requesting that she be expelled from Switzerland.
Since its inception, the petition has collected over 50,000 signatures from petitioners from Ukraine, Russia, and Belarus.
Petitioners from Russia, Ukraine, and Belarus have asked Swiss authorities to remove former Russian gymnast Alina Kabaeva, who is allegedly sheltering with her three children in a luxury villa in Switzerland. The petition claimed that Switzerland had violated its neutrality for the first time in modern history. "Despite the current war, Switzerland continues to host an accomplice of Putin's regime," it said. The petition has been published in English, French and German languages.
Here is what we know about Alina Kabaeva, who is allegedly called Putin's girlfriend:
- According to The Guardian, Alina Kabaeva is a Russian former gymnast and the rumoured girlfriend of Russian President Vladimir Putin. However, these rumours have never been verified by Putin.
- Putin and she were allegedly married in a private ceremony after Putin divorced his first wife, Lyudmila, in 2013. The Russian Federation's administration, on the other hand, has always denied all reports as rumours.
- In Russia, the former gymnast has a number of advantages. She was a member of Putin's United Russia Party in parliament for six years.
- She left the party in September 2014 to become the head of Russia's National Media Group, which owned an interest in Channel One, one of the state-run TV networks, as well as other newspapers.
- Alina Kabaeva has also chaired the Board of Directors of National Media Group, a pro-Kremlin media conglomerate, for more than seven years. She is said to receive an annual income of roughly 8 million euros, according to reports.
- Kabaeva was last seen in public in December 2021 during the Divine Grace Rhythmic Gymnastics Tournament in Moscow.
- She won a gold medal in rhythmic gymnastics at the 2004 Olympics. Alina Kabaeva is often regarded as Russia's most flexible woman.
---
Suggested Reading: Who is Vladimir Putin's Ex-Wife? 10 Things About Lyudmila Aleksandrovna Ocheretnaya
---
(Feature Image Credit: Wikimedia Commons)