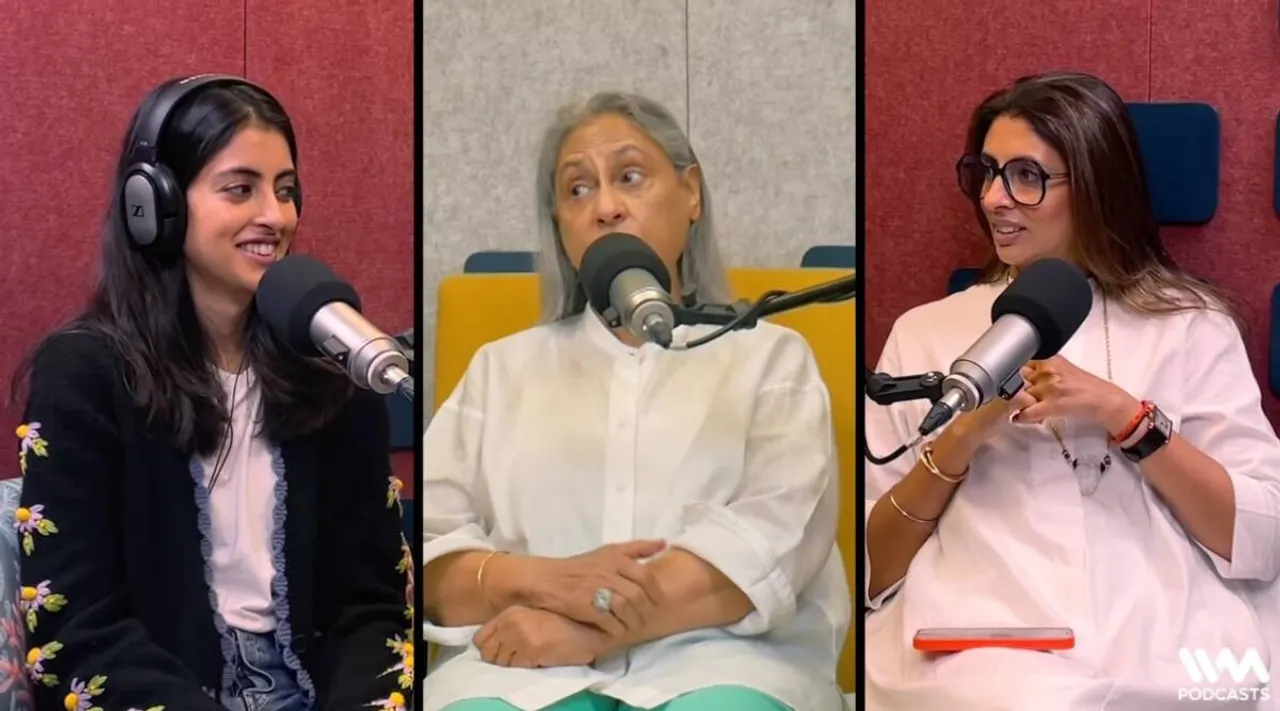 A podcast series usually consists of one or more recurring hosts who cover a specific topic or current event. The episodes could be entirely scripted or impromptu which only adds to their simplicity and versatility. Podcasts have certainly emerged as the true new medium of communication that relays ideas from human to human with minimal distraction. Podcasts have also become platform where serious issues are discussed in open, friendly and understandable conversations.
Women are using this new space to discuss issues related to women, feminism, films, finances and much more. We've compiled a list of female podcasters who have successfully pioneered the way for fresh content, topics, and techniques. Everything is covered, from body positivity to financial knowledge, and from movies to novels.
Popular Podcasts By Indian Women:
What the Hell Navya?
Fat. So?
Two Delhi-based women, Pallavi Nath and Ameya Nagarajan have created a podcast called Fat. So? that promotes body positivity and fat acceptance. They talk about accepting your body as it is, rather than focusing on what society considers to be the ideal figure. They share their experiences and how they have learned to accept their bodies.
Furthermore, they say, "The subjects we discuss are not an attempt to teach the people, but rather to share an honest discourse about the joys and difficulties of being a large woman in India. We are fortunate, exposed, and have resources, opportunities, and networks that many others do not. The issues we talk about are quite relevant to our own lives."  Streaming on Amazon Music, Listen Notes, Apple Podcasts, Spotify, Audible.com, Saavn, and Google Play.
Real Talk with Smriti Notani
Smriti Notani's Real Talk With Smriti Notani is a self-produced podcast. This podcast tries to break the silence by tackling difficult themes in an accessible style, such as mental health, societal conditioning, and loss, as well as lighter topics like bachelorette parties, creativity, and social media etiquette, all with the host's trademark unabashedness.
She is a lifestyle writer and blogger by trade but was born with a desire to keep things authentic. She intends to explore themes that are a part of every Indian's life but are largely neglected in this podcast; of course, in her own filmy, millennial, pop culture-referencing way. Her latest episode was in January, and it was about how her tryst with COVID at the start of 2022. Streaming on Gaana, Audible.com, Saavn, and Apple Podcast.
Vision-Nari
Swati Rawat hosts the Vision-Nari podcast, in which she seeks out visionary Indian women and invites them on the show to discuss their lives and objectives in order to better understand their motivation, inspiration, and the story behind their unique vision. She has so far produced over 40 episodes, the most recent of which is about the co-founder of Fruzzanté, the world's first and only alco-beverage firm that produces Chikoo alco-beverage for commercial use. Vision-Nari Streaming on Apple Podcast, Spotify, Audible.com, Saavn, and Gaana.com.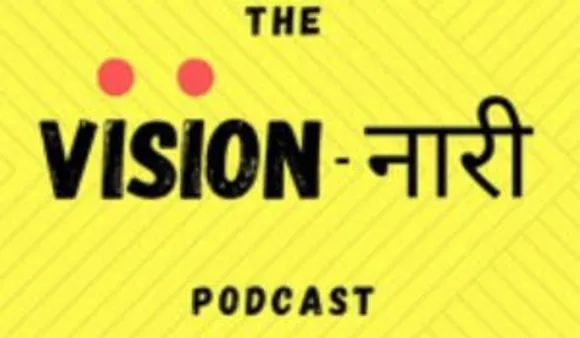 Chuski Pop
Sweety and Pappu, are two Indian women who host a fortnightly podcast that discusses issues ranging from Bollywood, women's issues and Desi culture. Chuski Pop, which debuted in 2015, critically engages with issues affecting South Asian women and is an excellent way to broaden your pop-cultural references. Spanning over seven seasons and 100 episodes, the podcast represents childhood nostalgia as per their description. The podcast is streaming on Apple Podcasts, Spotify and Google Play.
---
Suggested Reading: 5 Feminist Podcasts You Should Tune Into Right Now!
---
Books & Beyond
Hosted by Tara Khandelwal, creator and editor of Bound and Michelle D'Costa, writer and editor: the podcast focuses on everything that led to the writer's finished work. The podcast attempts to learn more about the author's writing process as well as their daily routine, the support system that keeps them motivated and deal with rejection, writer's block, and the source of their ideas and inspiration. They release one episode per week.
The most recent one was with author Chandrima Das, who tells Tara and Michelle why she loves the genre of horror and how she is influenced by folklore and Stephen King. She shares her journey from self-publishing to being commissioned to write a horror short story collection. Tune in for some great horror writing tips and book or podcast recommendations. Streaming on Apple Podcasts, Audible.com, and Spotify.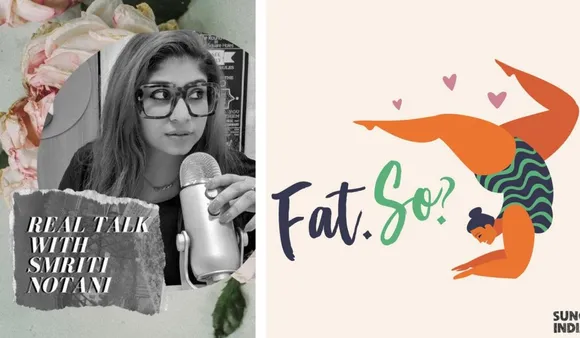 Movie Wala Podcast
Hosts of the podcast Flo and Tanvi discuss Hindi films. The two talk about specific categories like marriage dramas, family sagas, and so on throughout the season. They state that they are not critics and only choose films to discuss their favourite songs, favourite scenes, gossip, and why they chose that particular film for that category.
They've produced seven seasons so far; the seventh season was completed in December 2021 in which they talked about movies and the memories associated with them, as well as how they feel about them, particularly old yet feel-good movies. Movie Wala Podcast streaming on Apple Podcasts, Spotify, Saavn, and Gaana.
Financial Feminist
Tori Dunlap, a financial expert, explains how to make more money, spend less, and feel financially secure in a world dominated by wealthy men. You'll go away with resources to get, save, and grow money through solo episodes and special guest interviews, allowing you to achieve financial freedom. The last episode was released in June 2021. She had announced that the second season of her popular podcast, Financial Feminist, was scheduled to begin on January 30, 2022. Streaming on Apple Podcasts, Audible.com, and Spotify
Sanskaari Sass
Ruchika and Mallika, two women, got together to talk about the various aspects of feminism and how they apply to everything around us. Two urban Indian women and some sassy visitors are asked to have serious conversations about feminism, living with the patriarchy, dealing with the patriarchy, and keeping it sassy. Sanskaari Sass is an educational podcast for men and women alike who want to learn more about feminism and why it's so important. They have 19 episodes on their channel so far, each ranging from 25 to 35 minutes. Streaming on Spotify.