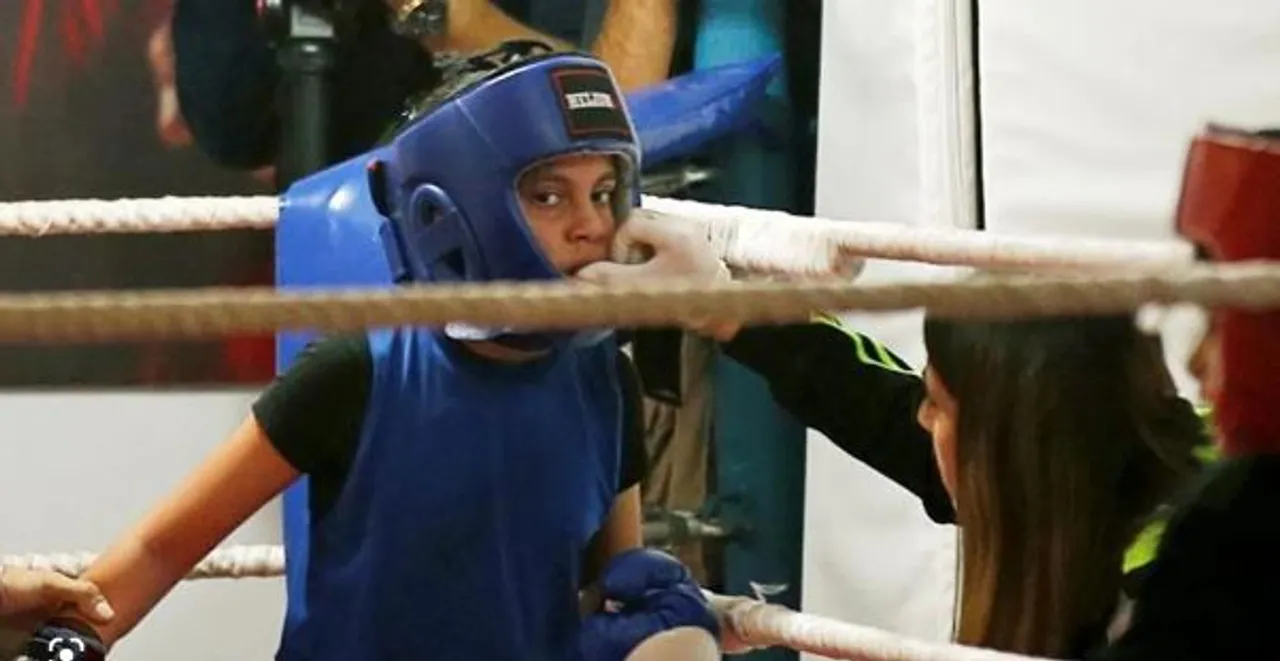 This is the story of coach Osama Ayoub at the Palestine Boxing Centre, who started Gaza's only boxing club for girls. Today, the club has made progress from two to 40 girls training in the club.
Six years ago, Ayoub started with two girls, with numbers increasing they moved out of the garage and began training on the beach or in rented spaces before getting into the new club building. Ayoub said, "The girls are ready. I trained them hard for five years, We are setting an example."
Gaza Women Boxing Club
The club accommodates the training of 40 girls in its full-size boxing ring, training equipment, and posters of boxing heroes such as Mike Tyson on the walls. The club name Palestinian Center of Boxing for Women has women aged between eight and 29 and receive 1.5 hours of training every day. The club is defying expectations in a region where boxing has traditionally been a sport for men.
Among them, one is 15-year-old Farah Abu Al-Qomsan, who is practicing her moves, trading jabs and punches with coach Osama Ayoub at the Boxing Centre. Al-Qomsan has been training from the age of nine and has found a release from the stresses of life in Gaza. She said, "We used to train in a small garage. Now we train according to the full rules and release bad energy."
Further Al-Qomsan added, "Some people used to tell me "Why boxing, what are you going to benefit from it, go and learn something girly. I benefit a lot from boxing and today my ambition is to represent my Palestinian people and take part in world championships."
Gaza is one of the world's most conflicted areas, life has not been easy there. It is a narrow coastal strip where some 2.3 million Palestinians live blockaded by both Israel and neighbouring Egypt. Given the situation, these boxers have to take the extra mile to chilling conventions and gender stereotyping. Having the first-ever female boxing club opened in Gaza is itself monumental.
---
Suggested Reading-