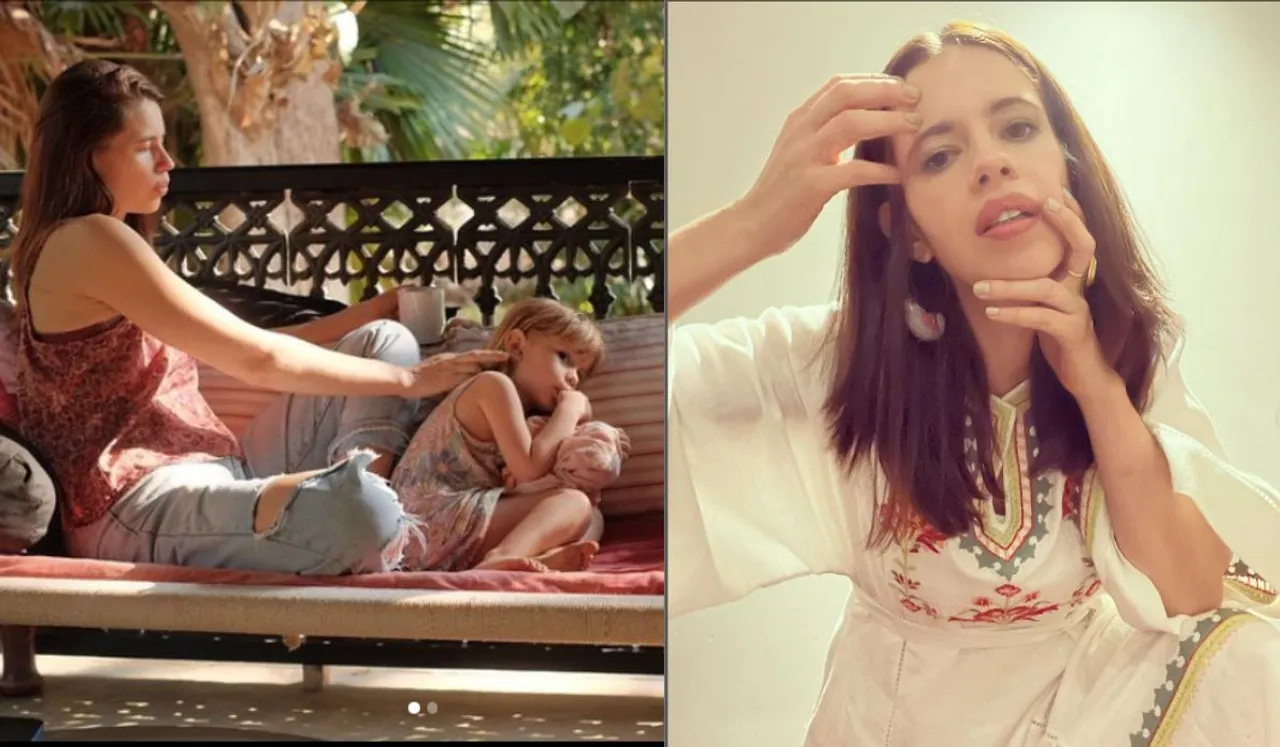 Kalki Koechlin is a phenomenal actor and as much radiance she exudes on-screen with her reel characters, she does the same when it comes to her personal life. However, it is not glamorous instead, it is natural and laid back just like how it should be.
Actor Kalki Koechlin is celebrating her 38th birthday today. The Margarita With A Straw actor impressed the critics and audience with her exceptional roles in movies like Dev D, Zindagi Na Milegi Dobara and Yeh Jawaani Hai Deewani. Away from the blinding spotlights and shuttering cameras of Bollywood, she lives a peaceful life with her family of three. She captures the moments of her family with an unfiltered lens and displays them confidently to the world with all its beautiful flaws.
---
Suggested Reading: Kalki Koechlin On Doing Goldfish, 'Feel Strange Parallel Between Films I Do And My Life'
---
Kalki Koechlin Birthday
Unlike other contemporaries of hers, Kalki's social media is not filled with filtered photos and picture-perfect moments. It is actually a collection of what actually happens in her life behind the cameras which is not always perfect but is nevertheless beautiful. Her partner Guy Hershberg and her two-year-old daughter Sappho feature in many of her posts just like they hold a prominent place in her life.
The actor had her share of controversy and failed relationships but she never stopped looking for joy in the little things in life which is clearly visible in her social media updates. From moments with family, and nature walks to candid conversations and confessions, she showcases the actual aspects of life. Often the world thinks that celebrities live a perfect life and enjoy the public attention they receive. However, the constant eyes on them can often suffocate them and hence they need an escape.
For Kalki Koechlin, this escape is her family, nature and doing what she wants without thinking about what the world thinks about her. Be it posting a quirky photo of her partner and calling him, "My very own Frida". Koechlin shares bits and pieces of her life on Instagram like the time she shared about spending time with her daughter, she wrote, "Sappho likes hearing the same story over and over, first in French, then in Hindi and then in English, and if Abba is around also in Hebrew. She never tires of it, she listens for variations and is highly excited by the slightest deviation, correcting me and putting me back on the right course, it's her comfort corner, a safe place she knows well and can revisit whenever she wants…" along with photos of Sappho looking at her as she hears the stories. Even the reels that she posts are so unfiltered and unscripted, just real and relatable. Kalki Koechlin reminds us of the time we all enjoyed using Instagram to share some happy moments from our lives away from this race of content and views.
She has always been vocal about what she believes in and never backs down from speaking her mind and standing for what she thinks. The world loves seeing the glimpses of her relatable, real and candid life and wishes to see more of them coming as she steps into a new year and adds another year to her age.