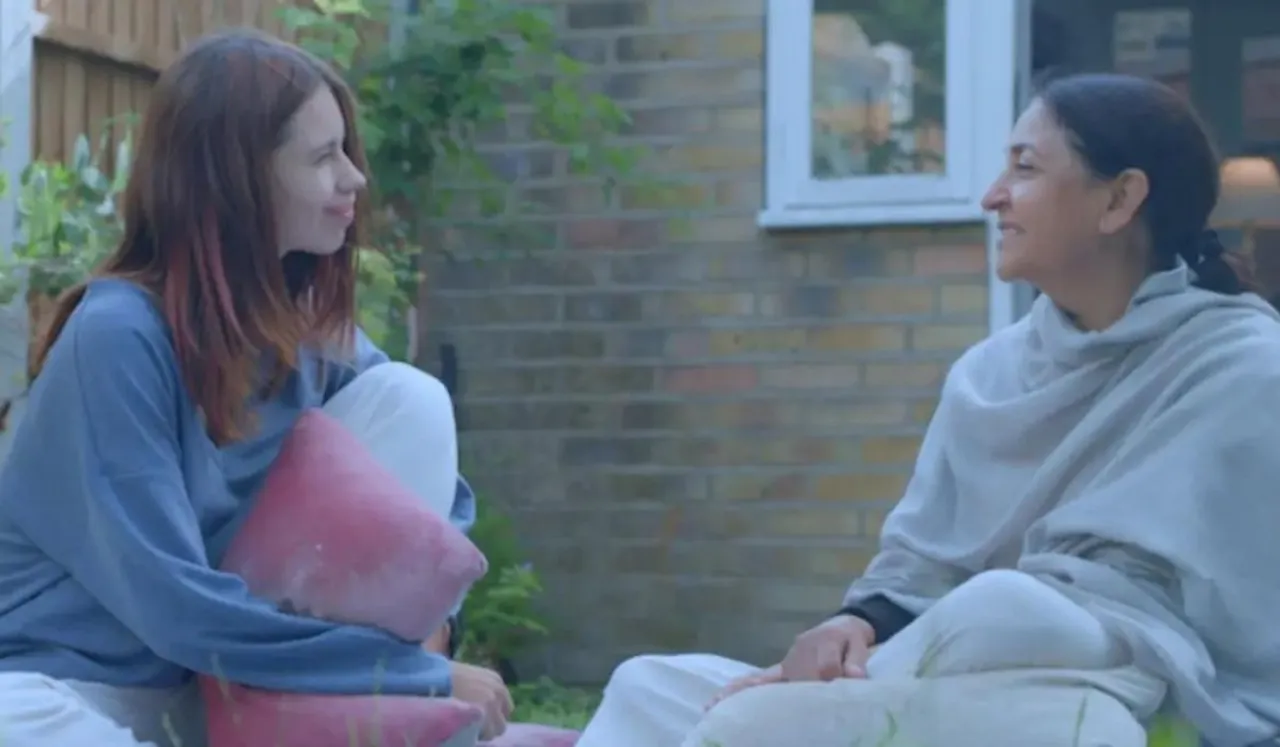 The release date of Kalki Koechlin and Deepti Naval's upcoming film Goldfish has been postponed. The film, which was earlier supposed to hit the theatres on August 25, will now be released on September 1.


In a press statement, the makers said they have shifted the release date in order to spread awareness about World Alzheimer's Month, which is marked by September.
Set in London, Goldfish captures the relationship between a daughter and her mother who is enduring the agony caused by dementia. The movie widely dwells deeply into music, health and an emotional ride that a daughter goes through while seeing her mother in distress.
The trailer offers a glimpse into the lives of Anamika (played by Kalki Koechlin) and Sadhana (played by Deepti Naval) as they navigate their complex and mixed relationship. With accomplished actors like Kalki Koechlin, Deepti Naval, and Rajit Kapur starring in the movie, Goldfish promises to be an enthralling and captivating viewing experience.
Watch the trailer here
Anurag Kashyap expressed his excitement about bringing the film Goldfish to the Indian audience. He shared his personal experience of watching the movie at the Busan International Film Festival and how it deeply moved him. He was particularly impressed by the exceptional performances of Kalki Koechlin and Deepti Naval, as well as the outstanding supporting cast.
He praised the film's remarkable writing and direction, highlighting the subtle nuances of storytelling. Having travelled across various international film festivals, Goldfish has garnered acclaim, and Kashyap is delighted that it will finally be available to audiences in India.
Goldfish Release
In an interview, Koechlin revealed that there is always a "strange parallel" between her films and her real life. In her role as Anamika, a half-Indian, half-English woman in the movie Goldfish, Koechlin explores her complex past as she returns to the UK to deal with the dementia of her estranged mother, Sadhana (Deepti Naval). The actor claimed that because she has parents, who have ageing-related health concerns at home, she was able to relate to the setting of the English-language film Goldfish right away.
Koechlin told PTI in a virtual interview," I always feel there is a strange parallel between the films that I do and what I am going through in real life. My parents are getting a lot older. They are having a lot more ailments. My father just had surgery and my mother has a memory issue. It makes you more conscious, more aware of the time that you have with them, which is limited."
Kalki Koechlin On Doing Goldfish
The actor found that working on Goldfish, directed by Pushan Kriplani, was an emotional experience because it brought to mind a conflict she had with her mother when she was a teenager. She stated, "All mother-daughter relationships have difficulties. I was reminded of my difficulties with my mother as a teenager. I used to rebel a lot against her. She was a single mom, my father had left and all those things were coming back into my life."
Koechlin said the movie gave her a chance to explore both sides of her life as a new mother and a more mature daughter. She and her partner, Israeli musician Guy Hershberg, have a two-year-old daughter named Sappho. The actor added, "At the same time, I was a new mother myself. I was finishing 12 hours of shoot and going back home, breastfeeding and putting her to sleep. I got to see both sides and it was quite an overwhelming experience."
Even Koechlin's French-Indian background was relevant to the movie. She was born to French parents in a small Puducherry village. She said, "For my character, one of the things I guess that made the director choose me was the cultural complication that I have while growing up with double culture, French and Indian, and not knowing where I belong. That is very true for Anamika. She calls herself Anna because she rejects her Indianness, she is very British. But as the story progresses, she identifies with her Indian side through her mother's struggle. Anamika's journey is about finding her own identity as a mixed culture person."
Gordon Warnecke and Bharti Patel are also in the movie, which is made by Amit Saxena's Splendid Films with Pooja Chauhan serving as executive producer.
---
Suggested Reading: Saiyami Kher-Abhishek Bachchan Starrer Ghoomer: 7 Things To Know
---