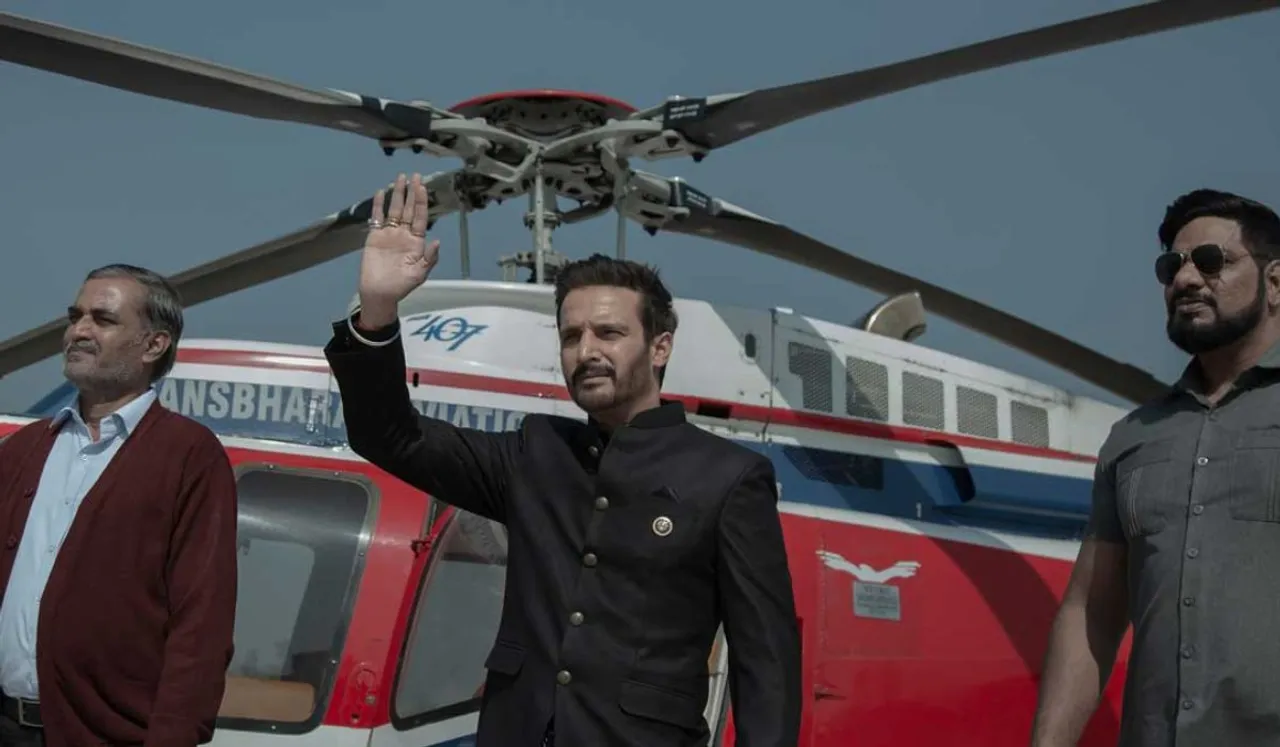 The trailer for Jimmy Sheirgill's upcoming web series Choona has been released, promising an exciting and entertaining watch. The series combines elements of thrilling heist drama with visually engaging scenes, complemented by comedic moments.
In Choona, Jimmy Sheirgill portrays the character of Shukla, a politician who possesses a deep understanding of astrology. He leads a gang of commoners, together planning a daring heist to seize his whopping ₹800 crore. 
Choona Trailer:
The trailer introduces Aashim Gulati as a significant addition to the storyline, displaying his unwavering loyalty to Shukla by declaring his willingness to sacrifice himself for the politician's cause. Meanwhile, a group of people, fueled by emotional pain and resentment towards Shukla, decides to seek revenge and targets his ₹300 crore fortune. However, executing the robbery proves to be a formidable challenge due to Shukla's stringent security arrangements. The trailer showcases a humourous moment when Vikram Kochhar's character is urged to make a daring escape via a zip line, humourously remarking that he is not Tom Cruise.
Choona Cast: 
The trailer of Choona showcases glimpses of talented actors such as Chandan Roy, Namit Das, Gyanendra Tripathi, Atul Srivastava, Monika Panwar, Niharika Lyra Dutt, Aashim Gulati, and Vikram Kochhar.
Jimmy Shergill expressed his excitement about the show, mentioning that being a part of a project directed by the brilliant Pushpendra Nath Misra, featuring an amazing ensemble cast, and streaming on Netflix is extremely thrilling. According to him, the show boasts a high-spirited narrative and is culturally rich, making it a perfect watch. In describing his character, Shukla, Jimmy mentioned that Shukla is smart, savvy, and unpredictable, making it challenging to con him, especially on his own turf. 
Choona Release Date
Director Pushpendra Nath Misra described Choona as a grand and unique world with quintessential Indian elements such as astrology and jugaad. He emphasised that the show offers a complete package of action, drama, romance, thrills, and comedy, aiming to thoroughly entertain the audience. Misra further highlighted that Choona champions the power of the common man.
Choona, produced by Flying Saucer, is set to be released on Netflix for streaming soon. 
---
Suggested Reading: Mark Your Calendar: Made In Heaven Season 2 Release Date Out