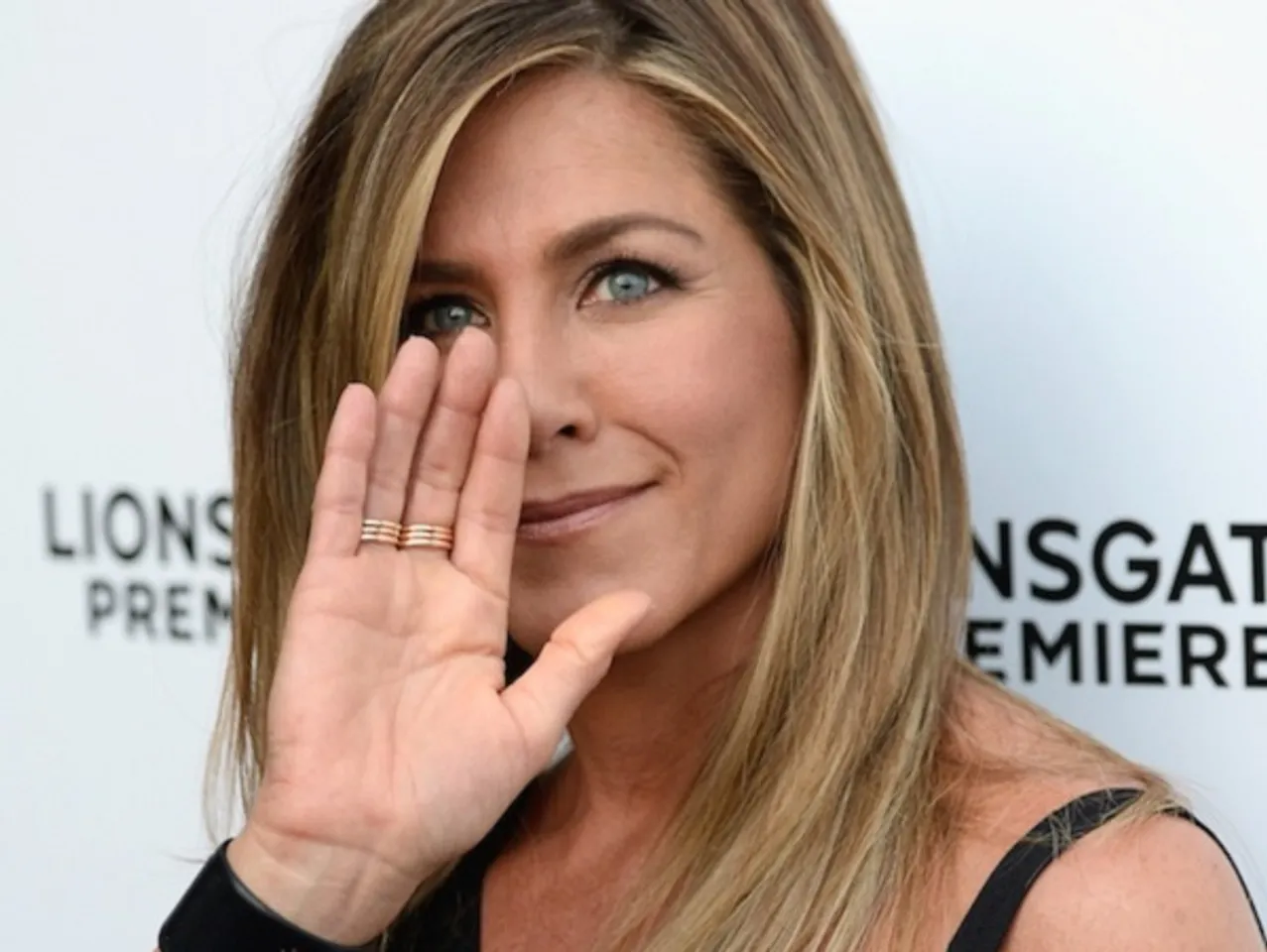 Jennifer Aniston at Golden Globes? Yes, it happened! The Friends star may not have been nominated at this year's awards recognising talent in film and television. But she was there in spirit and a fleeting cameo.
The 52-year-old who is currently headlining drama series The Morning Show took to Instagram to share how her colleague and close friend Jason Bateman had brought the Globes glamour home in the absence of her own nomination. Bateman, nominated for Ozark, and his two daughters joined NBC's broadcast of the virtual ceremony from Aniston's Bel Air residence.
In the frame between Bateman's open laptop and the ring light facing him, Aniston in her stories pointed out at a picture frame of herself and actor-dad John Aniston, writing, "Bateman came over and brought the @goldenglobes with him... Dad and I made a lil cameo."
See Jennifer Aniston at Golden Globes below:
Source: Jennifer Aniston, Instagram
Jennifer Aniston At Golden Globes With Her Comic Timing
The Golden Globes, held annually at the Beverly Hills, was a virtual ceremony this year. It was hosted bicoastally by Tina Fey and Amy Poehler, who attended from New York and Beverly Hills respectively. Bateman, in one of Aniston's stories, can be heard asking off-camera whether Fey and Poehler were "in the same room," which prompts his Horrible Bosses co-star to urge him from behind the screen to "focus, focus!"
In further stories where the crew could be seen setting up Bateman's frame, Aniston wrote how it "takes a village" to prepare while in another she joked that her "paint by number finally found its calling" by being used as a light shield for Bateman.
Bateman was nominated for Best Actor in TV Series for his lead in Ozark, but lost to Josh O'Connor from The Crown. Ozark, an award-winning crime drama, will air its fourth and final season soon.