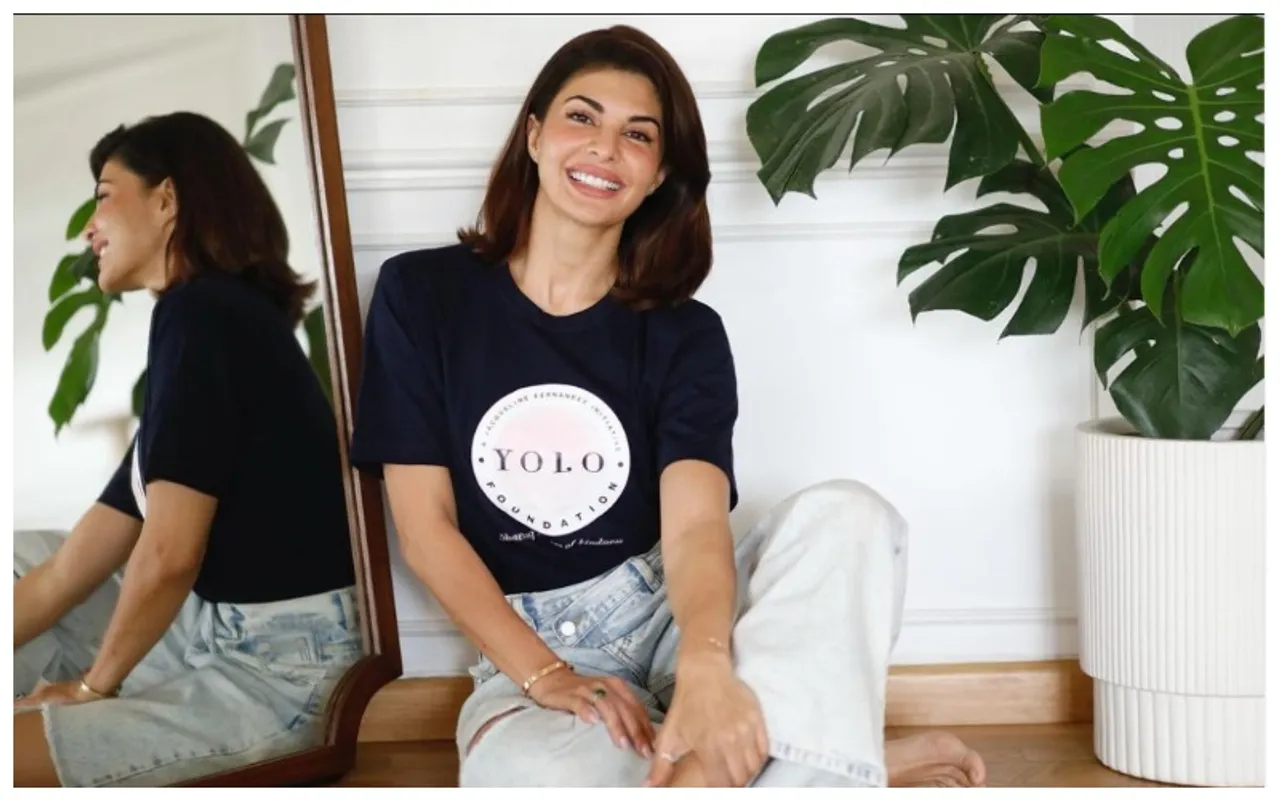 Actor Jacqueline Fernandez made headlines after she was stopped by the immigration officials from boarding an international flight on Sunday night. As per reports, the Enforcement Directorate has issued a Look Out Circular (LOC) against the actor in connection with the Rs 200 crore extortion case involving alleged conman Sukesh Chandrasekhar.
As per a report by Bollywood Hungama, actor Salman Khan is considering to replace Fernandez in his Da-Bangg tour and have Daisy Shah take her place. There has been no confirmation from Khan in the matter. The reported change of plans have been in light of the on-going controversy involving alleged conman Sukesh Chandrasekhar.
The actor's picture with Chandrasekhar went viral earlier this month. The Enforcement Directorate also mentioned the actor's name in the chargesheet of the extortion case in which they reportedly mentioned that Fernandez received Rs 10 crore worth gifts from Chandrasekhar. He is accused of extorting Rs 200 crore from a businessman's wife.
Jacqueline Fernandez Controversy:
Actor Daisy Shah has denied being informed of her taking Fernandez's place in the Da-Bangg tour. The tour is reportedly going to take place in Riyadh with the attendance of Aayush Sharma, Sunil Grover, Saiee Manjrekar, Shilpa Shetty among others.
Chandrasekhar's lawyer claimed in front of the media that Jacqueline Fernandez was in a relationship with his client. Even the ED has mentioned in the chargesheet that the duo used to meet in hotels after Chandrasekhar was released out of jail. Fernandez has so far denied the claims. She was detained for a short while after being stopped at the airport then she was released to go home. As per reports, the ED has issued fresh summons for the actor to be present at their office on December 8.
Actor Nora Fatehi's name was also found in the 7,000-page long chargesheet of the case. Fatehi allegedly received a luxury car and and an expensive phone as a gift from the alleged conman. The same was revealed by Chandrasekhar when he was being questioned by the authorities.
---
Suggested Reading: 
Jacqueline Fernandez Detained At Mumbai Airport, To Be Taken To Delhi For Questioning
Jacqueline Fernandez Got Rs 10 Crore Worth Gifts From Conman Sukesh Chandrasekhar: Report
A Timeline Of Jacqueline Fernandez-Sukesh Chandrasekhar Controversy
---
Watch Trending Video Now: