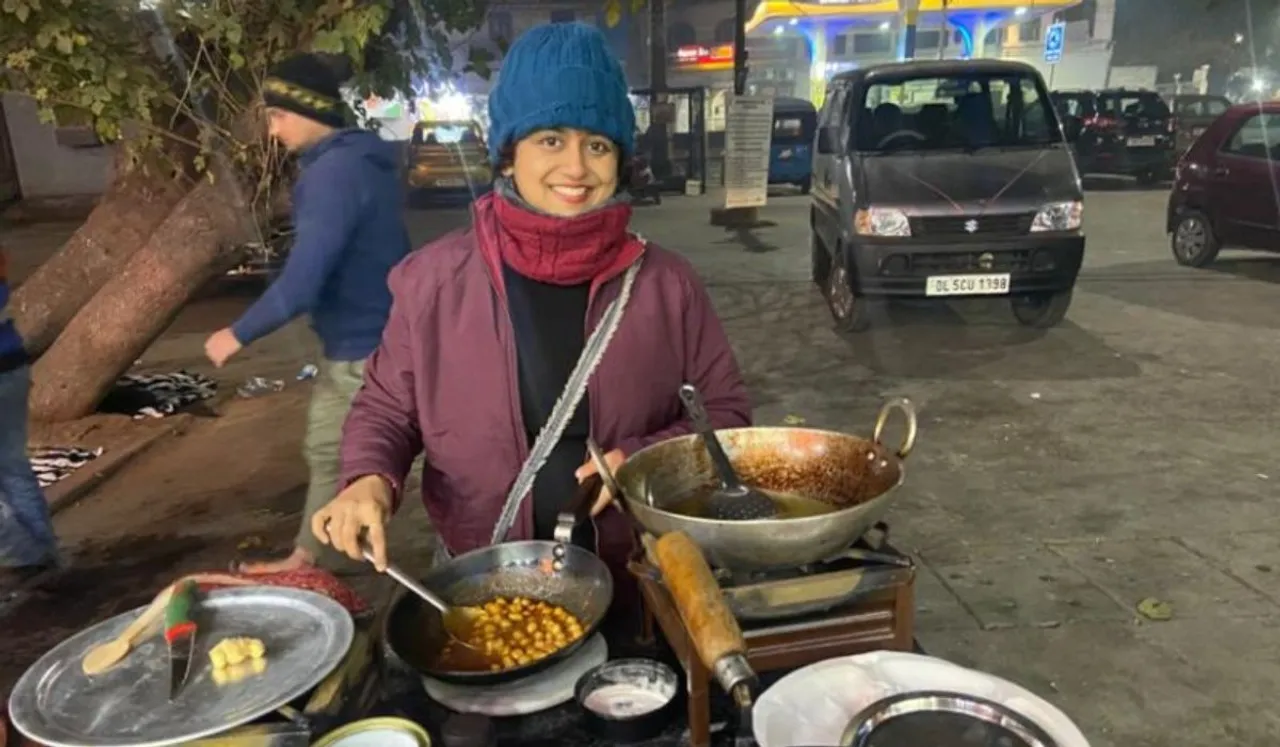 Sharmistha Ghosh, a post-graduate in English literature, quit her job at the British Council to follow her passion of starting something new. Ghosh is now a small tea stall operator who aspires to build a tea café someday. Her tea stall on wheels  (popularly called Raydee) is in Delhi's Cantt's Gopinath Bazar.
Ghosh's story was shared by retired Brigadier Indian Army Sanjay Khanna on LinkedIn. Sharing a picture of Ghosh on LinkedIn, Brigadier Khanna wrote, "No job is small or big, but one must dream big!"
Girl Quits British Council job To Run Tea-stall
He mentioned that he was amazed to see a smart English-speaking woman operating a small tea stall on wheels. Out of curiosity, he had asked Ghosh the reason behind her doing this. "She mentioned that she had a vision and dream to make it as big as Chaayos, the famous tea shop that is located all over," wrote Khanna.
Bhavna Rao, who works at Lufthansa, is also a joint partner in operating this small tea stall. Ghosh pays her househelp to help out at the tea stall during the evening. "They come together in the evening and operate from a small, temporary structure before leaving," Khanna wrote.
Brigadier Khanna mentioned that he is writing this post because he feels that there is nothing to be called a low or small job, and such people must be highlighted to motivate others.
"I have come across many highly qualified youth who are in despair and are on the lookout for an appropriate job commensurate with their professional stature. This message goes out to them. I strongly feel that one must not keep thinking of high qualifications and a high-end job deserved but instead think of small ways and means to achieve and flourish in the long run," Khanna concluded the story, completely in awe at the dream, vision, and passion of these young women.
The inspiring story of Ghosh has triggered an array of reactions on the internet. A user wrote, "I completely agree with your sentiment that no job is small or big, and it's important to have a dream and the passion to pursue it. The story of Sharmistha Ghosh and Bhavna Rao is truly inspiring and shows that with hard work and determination, anything is possible."
---
Suggested Reading: 13 More Women Bus Drivers In Capital: Why This Matters For Women's Safety?
---