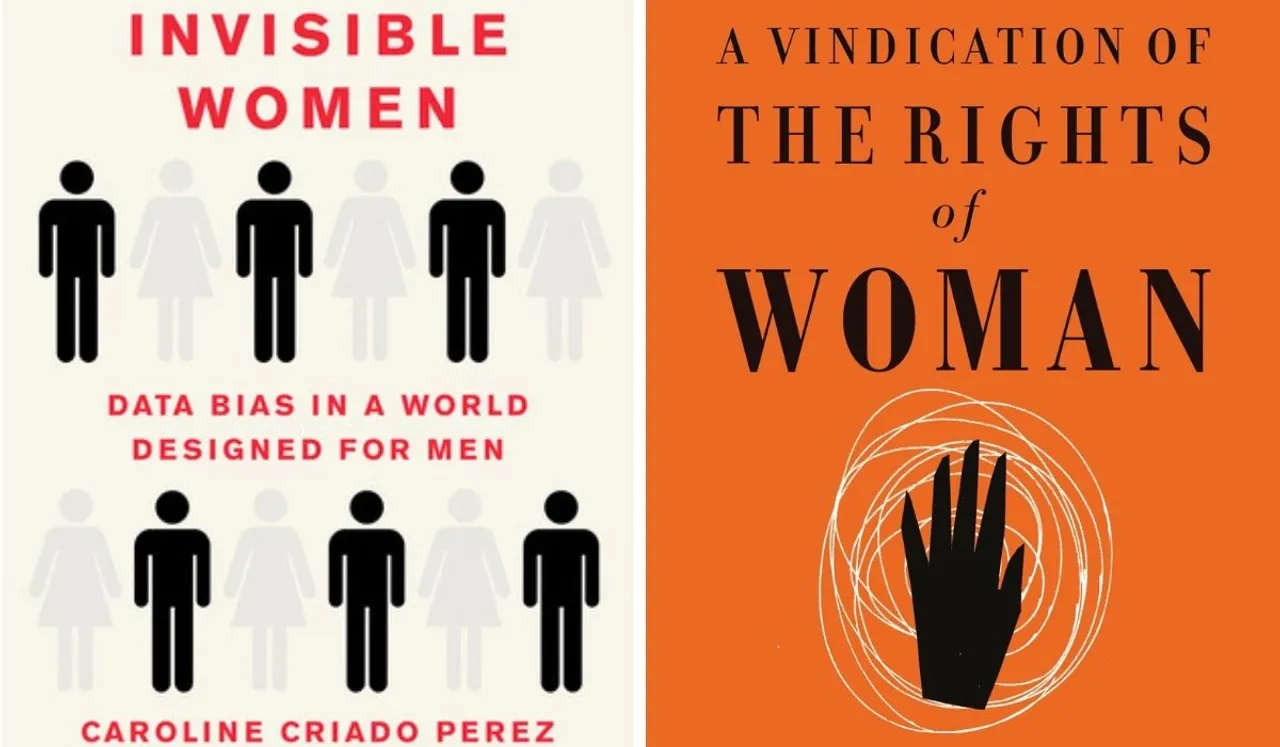 April 23 is celebrated as World Book Day and although the literature is worth celebrating every day. With technology coming in, things have largely changed in the purview of reading and books, accessing literature is getting easier. But here's a wonderfully curated list of feminist books to get you introduced to how gender lopsided our world is.
From the 16th Century and well up to now, literature is bejewelled with spectacular works across genres written by renowned authors. There are multiple books of fiction, theory and criticism, all revolving around one concept: Feminism.
Whether you just want a look back at feminist movements over the years or read about feminism in modern-day India's context and understand how our intersectional identities determine our definitions of feminism, there's a book for all. We have compiled a list of must-read feminist books for you.
Must-Read Feminist Books
A Vindication of the Rights of Woman by Mary Wollstonecraft
Mary Wollstonecraft, an English philosopher, writer and advocate of women's rights is best known for the 1972 book which she wrote after being inspired by the revolutionaries of her time who fought for women's rights.
Wollstonecraft has been called one of the mothers of feminist theory who posed the idea that women are as intelligent as men and deserve equal treatment and opportunities. Her book was first published nearly a hundred years before the term feminist even existed.
Gender Outlaw by Kate Bornstein
Although the talks around complexities of gender and sexuality have gained more prominence and relativity in the 21st Century, the talks around gender fluidity have been around for decades. Bornstein's 1994 book Gender Outlaw, which was recently revised, discusses the layers of cultural, political and social factors that shape gender performance. Her book calls out the rigid expectations of the gender binary as harmful to people from all parts of society.
Invisible Women by Caroline Criado Perez
Criado Perez's book Invisible Women is a well-researched book which focuses on the gender bias that affects all women, highlighting all the ways in which society has forgotten women and the impacts it has on their health and well being. The book is data-based and persuasive. It has been an important tool for change.
---
Suggested Reading: Why Domestic Workers Are Worth More Than The Minimum Wage?
---
Chup: Breaking the Silence About India's Women by Deepa Narayan
Deepa Narayan's book Chup is based on detailed interviews with women and some men across the metropolitan cities of India to identify common habits of women irrespective of their background. The author attempts at exploring culture by asking people what it means to be a good woman and a good man. Through the book, she aims to break the silence around the lives of women in modern middle and upper-middle-class families.
Mapping Dalit Feminism: Towards an Intersectional Standpoint by Anandita Pan
Anandita Pan is a professor who has written this book criticising mainstream feminism for its ignorance of caste and the Dalit movement for remaining patriarchal. The book discusses African-American feminism and Dalit feminism through an analysis of autobiographies. Anandita also focuses on the need to look at caste through a gendered lens and discuss sexual violence against Dalit women as a method of exercising Brahminical control over Dalit Bahujan persons.
Writing Caste/Writing Gender Narrating Dalit Women's Testimonies by Sharmila Rege
Sharmila Rege's book deal with the emergence and assertion of Dalit Bahujan women's organisations across India. It discusses the assertion of caste in modern spaces like universities, bureaucracies, and women's movements. It also discusses studies that are to be brought forward and that's what the book does as well. It is as good as a comprehensive book.