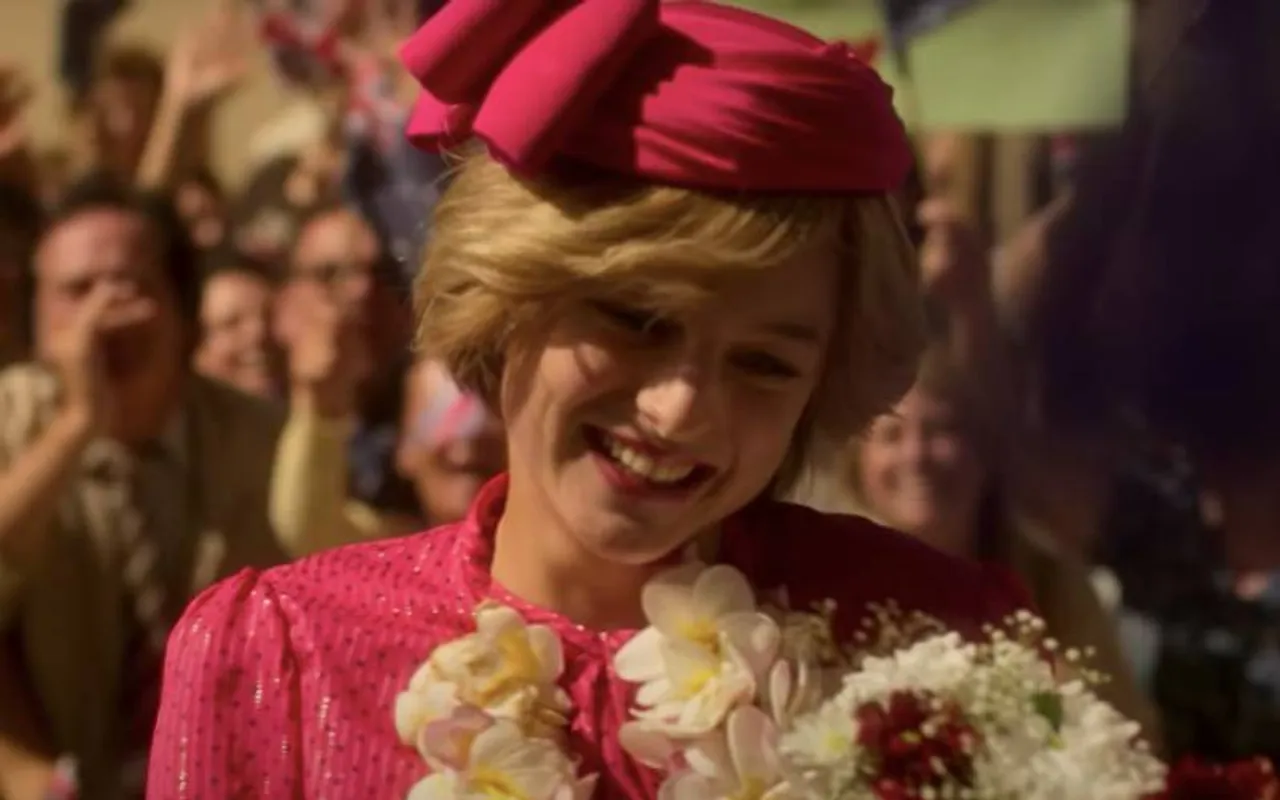 A British actor Emma Corrin popular for her portrayal of Princess Diana in 
The Crown 
is calling for an end to gendered acting awards. Corrin also won Golden Globe Award for her Princess Diana role. 
Emma Corrin On Gendered Award Category
In an interview with the BBC, Corrin said, "When it comes to categories, do we need to make it specific as to whether you're being nominated for a female role or a male role?" 
Corrin recently came out as nonbinary and since then began publicly using they/them pronouns. Before that, while receiving the Golden Globe Award, they used she/her pronouns. 
They also said, "It's difficult for me at the moment trying to justify in my head being nonbinary and being nominated in female categories."
Further speaking about roles and films, they stated, "The conversation needs to be about having more representation in the material itself, in the content that we are seeing for nonbinary people, for queer people, for trans people, because then I think that will change a lot."
Corrin is also starring in two other high-profile projects this year with My Policeman being one and Lady Chatterley's Lover being the other.
Corrin's statements on award categories added to the list of other actors who already spoke about gender-neutral honours. Several other actors have also been pushing for inclusive categories. 
One of being Asia Kate Dillon, who made history playing the first nonbinary character on TV in Billions. Dillon in an interview with NPR said, "When pitted against each other in the context of an awards show, only mean male or female, or man or woman. It's erasure. It's exclusionary. And it continues to uphold a binary that is ultimately really dangerous."
Another TV actor E.R. Fightmaster, who portrays the first nonbinary doctor in Grey's Anatomy also spoke about inclusivity in award categories. Fightmaster told the LA Times, "I personally cannot abandon my identity and my community to receive an accolade, and that's not to diminish the accolade."
The Oscars, Golden Globes, and Emmys have considered discussions around gender-neutral award categories, however, changes are yet not brought into action, nor announced. Only, the Grammys in 2012, the MTV Movie & TV Awards in 2017, and the Independent Spirit Awards in 2022, annihilated all gender-specific categories at their respective ceremonies.
---
Suggested Reading- Love Stories In Bollywood Films Have Evolved, Has Idea Of Love Changed?