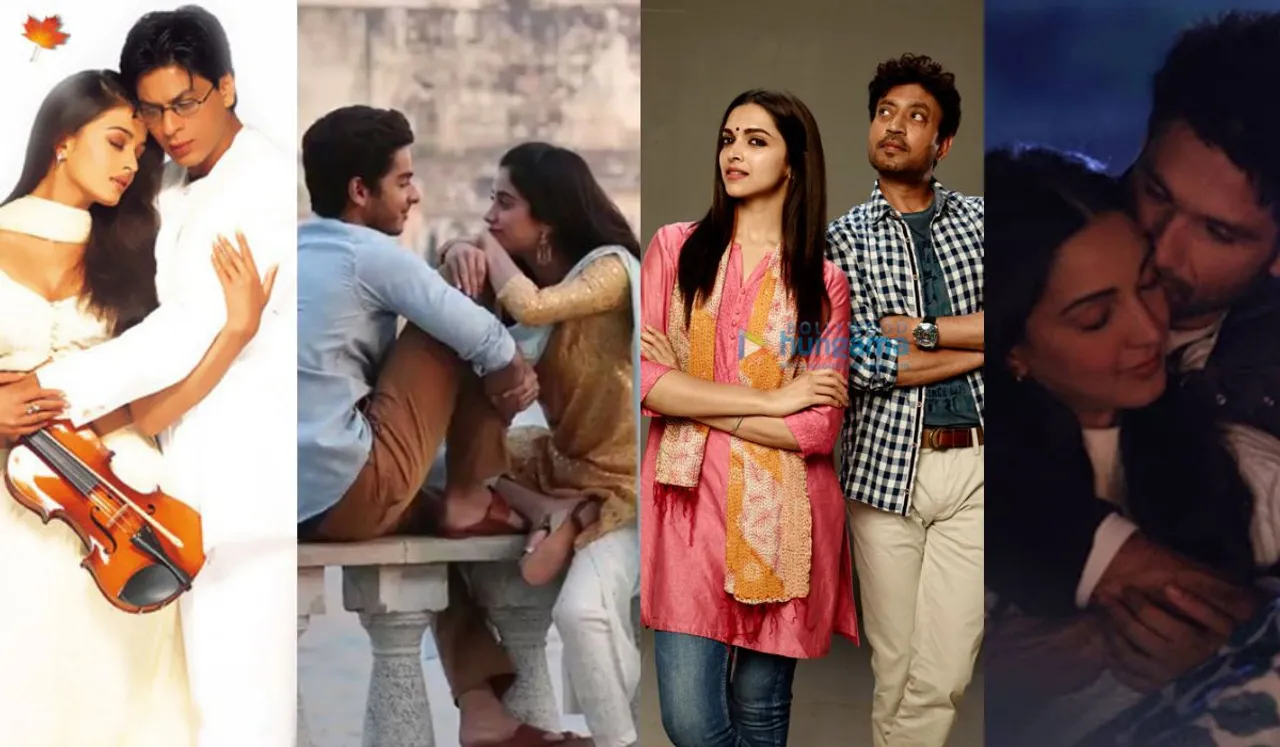 The movies and series also need to depict this changing nature of modern relationships. Films haven't just brought new love stories, documented them, and kept track of changing relationship dynamics because the reel adapts from the real. 
Let's dive into films' stories and trace how the depiction of love and romance has changed on screen. From women in the 2000s who could not go against their father's will to stories or family honour to stories about single mothers, our films have depicted the changing times. 
Love Stories In Bollywood Films
The idea of family honour:
In 2000, in the film, Mohabbatein Narayan (Amitabh Bachchan) was intolerant of romance and love affairs. Her only daughter Megha (Aishwarya Rai), died by suicide over the expulsion of her love interest Raj (Shah Rukh Khan), from the college. Megha couldn't bear her father's injustice to Raj and the separation they had to go through. In the film Dhadak in 2018, both leads elope and start a new life, which is not very luxurious. Dhadak is based on the theme of honour killing, the struggle of a couple belonging to different caste hierarchies. However, the couple decides to be together despite the odds instead of ending their lives. Earlier, women felt to endure the situation instead of acting on it. As time has evolved, women, even in hard situations, are taking step to achieve what they want. 
Single mother
In another film, Kya Kehna (2000), the protagonist gets pregnant out of wedlock and decides to keep the child despite her family's disapproval. Ultimately, she chooses a partner who is not her biological father. Those times always asserted taking care of a child by a single mother is a tough job, and she requires a man to take them under his wing and lend them his family name. Hence, no matter what, marriage is a must. However, films like Heyy Baby (2007) and Paa (2009) set a different narrative as time passed. Both films' protagonists are single mothers who excellently care for their personal and professional lives. They establish that though they have moved on from their relationships, they are not ashamed of anything.  
Walking Out Of A Bad Relationship
Sridevi starrer English Vinglish empowers her protagonist but never allows her to separate from her partner, who humiliated her for being a housewife and knowing little about the outside world. Shashi (Sridevi) could have easily separated from her spouse and stayed with a French man who liked her, but she chose her husband. That's the love story we had then. But when Rani (Kangana Ranaut) from Queen comes in, she writes a story where she asserts her freedom and goes alone on honeymoon when her fiance calls off the wedding for her being a bare Indian girl with little knowledge of the outside world. Ultimately, she opts for a different path and never returns to her fiance (Rajkumar Rao).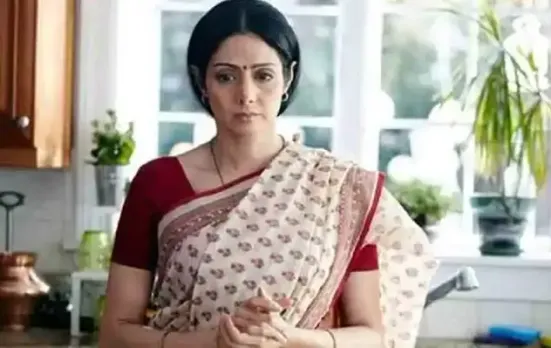 A still from the film English Vinglish.
Toxic Partners
Kabir Singh and Darlings are very different stories but connected by one note: violence. Pretti (Kiara Advani) and Kabir Singh (Shahid Kapoor)'s relationship is full of a toxic love story. Pretti finds nothing wrong in the relationship, the control, the dominance, and the violence; everything seems the love for Pretti. But Darlings fight back against domestic violence. Badrunissa (Alia Bhatt) faces violence at the hands of her spouse Humza(Vijay Varma). She too, neglects it, considering it to be love. But after an extent, she stops taking sh*t and punishes him for his torture. Both are love stories choosing different paths. However, both stories exist in the world today. 
Career and Home can Coexist
Badrinath ki Dulhaniya and Love Aja Kal Part 2 both depict career-oriented women falling in love but prioritizing their careers over anything else. Badrinath ki Dulhaniya is the story of a daughter balancing out her family and her dream to become an air hostess but cannot till the time she doesn't sort out her elder sister's wedding. Both films have similarities but with a little twist. In Badrinath ki Dulhaniya, Badrinath (Varun Dhawan) searches for Vaidehi (Alia Bhatt) for revenge but ends up witnessing Vaidehi's work life and mends things with her. In Love Aja Kal Part 2, Zoe (Sara Ali Khan) realizes love for Veer (Kartik Aaryan) and finds him to mend things. The roles are changed. Earlier it was always men now, and women are winning their love back. 
Piku and Humpty Sharma Ki Dulhaniya have very different storylines and love stories. Both show a father-daughter bond, with Humpty Sharma Ki Dulhaniya focusing more on the love story of Humpty (Varun Dhawan) and Kavya (Alia Bhatt) and the father looking forward to marrying Kavya. Whereas in Piku, the father has no interest in getting her daughter played by Deepika Padukone, to anyone. He believes if she can earn, she can stay alone and be happy. At the same time, Padukone falls in love not explicitly but has feelings for the cab company owner driving them to Kolkata.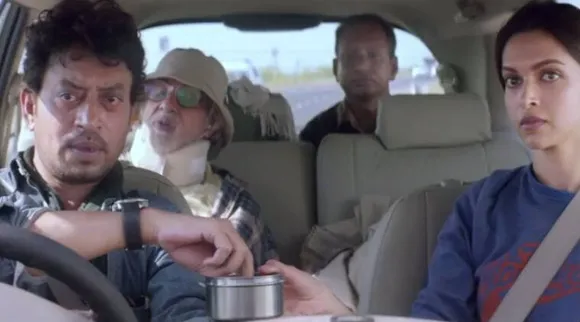 A still from the film Piku.
The list goes on and on. All these films are contemporary for their times, adding flavours of love stories that we see near us in some form. When they come on the silver screen, they have something to offer, which one might have lived in bits and pieces. Love evolves, and films are evidence of it. 
The views are the author's own.
---
Suggested Reading- Nushrratt Bharuccha Begins Filming For Chhorii 2, Soha Ali Khan Joins Cast