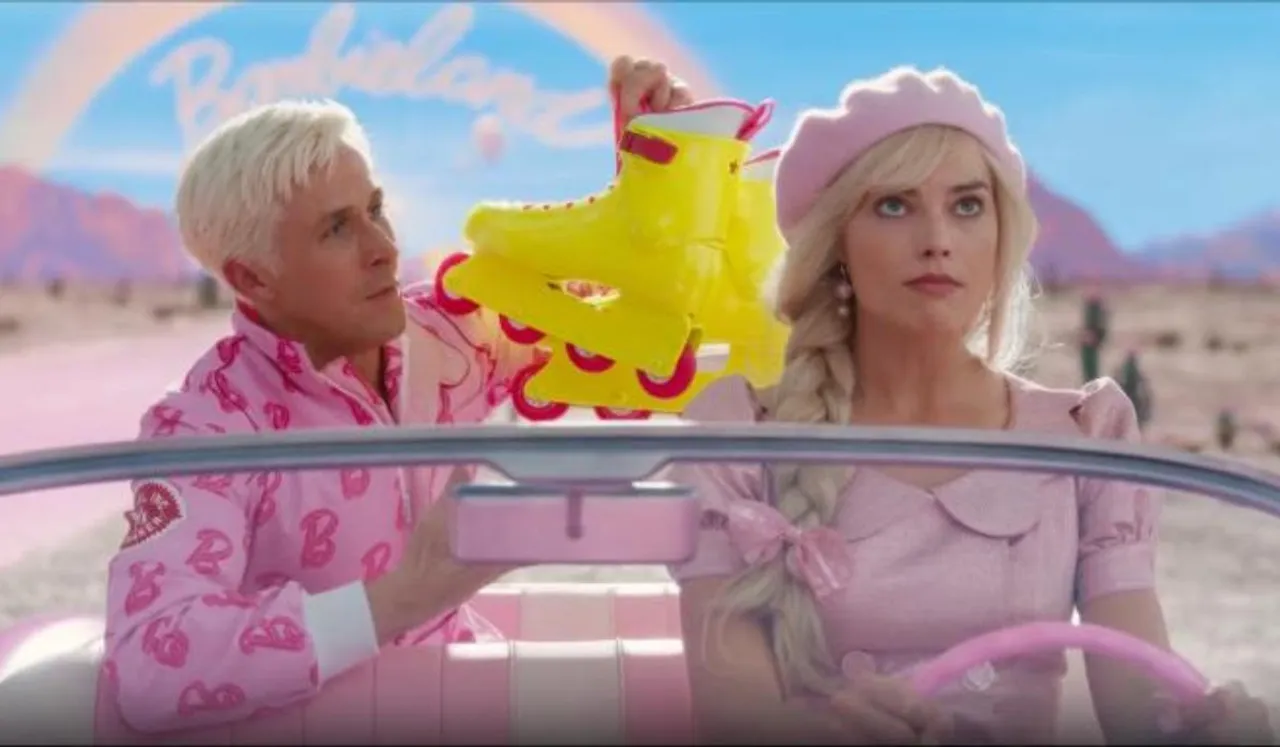 We've all been waiting to enter the dreamland that Barbie offers, haven't we? Well, the trailer for the upcoming film Barbie is here and the audience is one step closer to actually entering the world of the dolls which they have grown up playing with. What's the catch? Well, Barbie and Ken aren't the only dolls in the dreamland and it's anything but a simple story.
Directed by Greta Gerwig, the star-studded film Barbie is a satirical take on the patriarchy and women's place in society. The film features Margot Robbie and Ryan Gosling in ritual roles as Barbie and Ken.
Barbie Trailer: Dreamy ensemble
Warner Bros. presents to the world a different world with Barbie, and the Margot Robbie-led film seems like nothing short of a dreamland town that will get us thinking a lot, long after we're done watching it. Known for her impeccable run with Little Women, Greta Gerwig is back with a film that, to her credit, will not just be about dolls. The film, written by filmmaker Noah Baumbach, has already generated quite a fan base because of its lead stars.
The latest ">trailer reveal now gives the audience all the more reasons to watch the film in the theatres. Gerwig has brought together an impeccable cast on board, which stands firm in front of Oscar nominee Robbie and Oscar winner Gosling's stardom. Singer-songwriter Dua Lipa is a pleasant surprise in the film as she stars as the mermaid Barbie. The cast includes Kate McKinnon, Michael Cera, Will Ferrell, Rhea Perlman, Sharon Rooney, Ritu Arya, Kingsley Ben-Adir, Connor Swindells, Nicola Coughlan, Emerald Fennell, America Ferrera, Ana Cruz Kayne and Jamie Demetriou among others.
Emma Mackey, Alexandra Shipp, Issa Rae, Scott Evans, Hari Nef, Simu Liu and Ncuti Gatwa are the other Barbie and Kens in this wonderland of a town. The pink convertible cars, water slides and a dance-off like no other are surely set to get us on our feet and, if not that, there's always Gerwig's line deliveries that'll get us.
The film is co-produced by Robbie's LuckyChap Entertainment along with Mattel Films and Heyday Films.
Barbie is all set to have a theatrical release on July 20, 2023.
---
Suggested reading: Mattel Models Barbie After Black Scientist: Inclusive Dolls We Should Have Had Growing Up