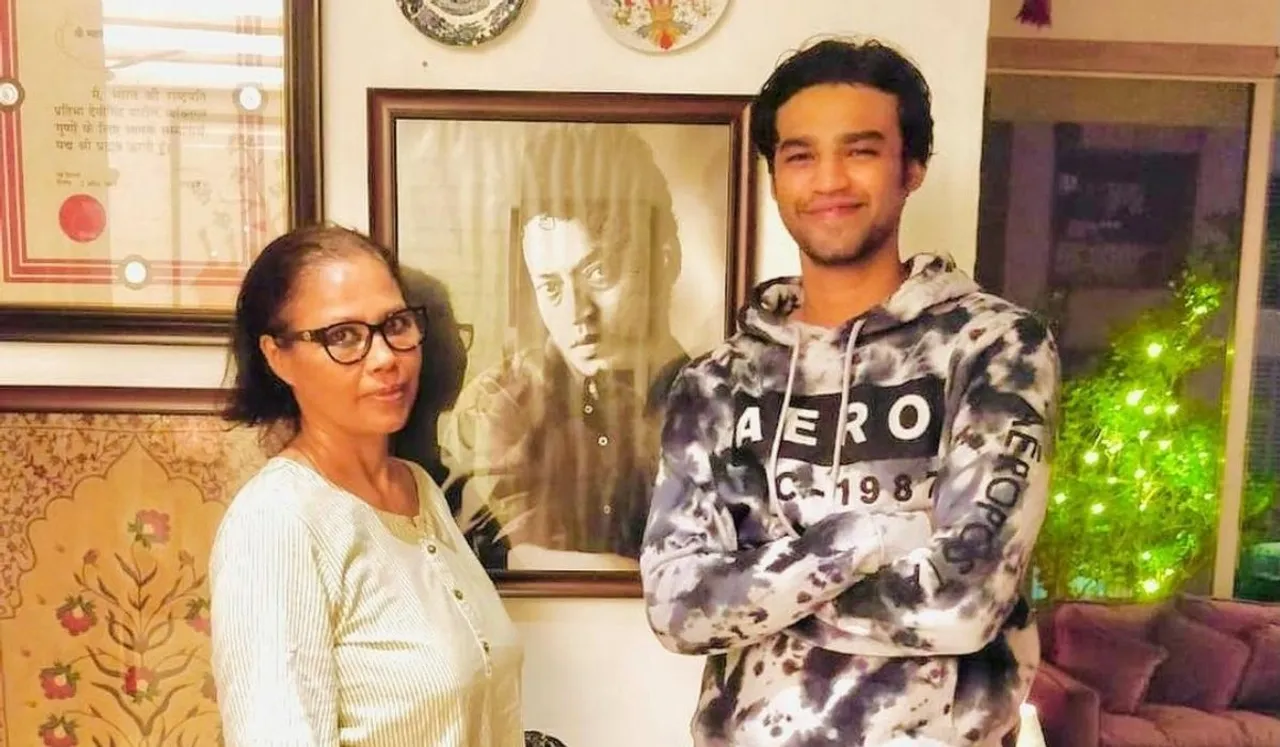 Babil Khan Interview: Late actor Irrfan Khan's son, Babil, who will be making his acting debut film Qala alongside Tripti Dimri of Bulbbul fame, in his first interview, opened up about his relationship with his parents and much more. Babil spoke at length about how his mother Sutapa Sikdar was the reason why Irrfan could achieve great heights in his career. Irrfan Khan passed away in 2020 after his battle with neuroendocrine cancer. Irrfan and Sutapa fell in love during their days at the National School of Drama and later tied the knot in 1995.
Speaking about his mother, Babil said, "She sacrificed her career to raise us and make sure Baba's work continued uninterrupted. She's a very ambitious woman; it takes a lot to put your ambitions aside for your partner and children. It must've killed her to do it and yet she did. Baba was Baba because Mumma was Mumma."
He added that his father would not have achieved the stature he did without his mother's sacrifice. He noted that she does not get enough credit, didn't from the Piku actor either.
---
Suggested Reading: Patriarchy Burdens Women With Patni Dharma. But What About Pati Dharma?
---
Babil who will be seen in a film on Bhopal Gas Tragedy, The Railway Man, said that it was during Maqbool actor's battle with cancer when he began to truly acknowledge his partner's contribution to his career. "It was only after his sickness that he acknowledged the scale of her contribution towards his success," he said in his interview with a major publication.
While sharing anecdotes about moments he shared with his father, Babil said that their bond strengthened between 2018 and 2020 when he got to spend more time with his ailing father. He added that Irrfan was like a friend to him and that he wishes his father was still around. "We developed a very sacred bond," he said.
In the interview, he also spoke about nepotism, the realities of being a coveted actor's son and his privileges. The actor was almost cast in Life of Pi but was rejected by Ang Lee because of the botched audition. He is aware that being on sets of an Ang Lee film or getting the role in Qala were the results of his lineage.
Admitting that the Hindi cinema industry is not a level playing field, the actor said, "Pressure in itself is a privilege. The expectations from me are markers of my privilege." He added that one can either guilt trip themselves or accept their privilege with humility and harness it into their work. "I have chosen the latter," he adds expressing gratitude for the opportunities he received.