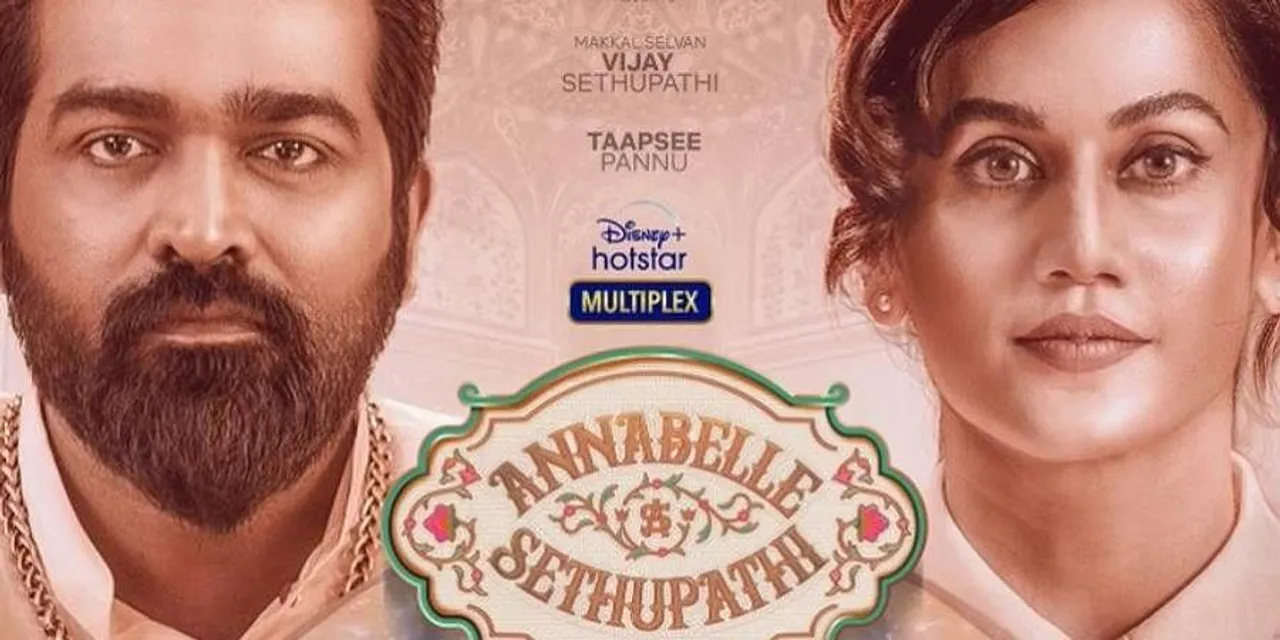 Annabelle Sethupathi Release Time: Taapsee Pannu and Vijay Sethupathi starter Annabelle Sethupathi releases on September 17. The fantasy-comedy has been helmed by debutant director Deepak Sundarrajan and is available for viewing in Tamil, Telugu, Kannada as well. The film has been dubbed in Hindi too, but has been released with a different title- Annabelle Rathore.
What is Annabelle Sethupathi about?
A comedy set across two time periods, the film touches upon themes of paranormal activity, reincarnation and fantasy. In 1948, shortly after India gained its independence, King Sethupathi commissions the construction of a palace full of marvels as a gift to his fiance Annabelle. Its enchanting architecture however leads to unwarranted interest in the property. The characters of Raja Sethupathi and Annabelle in 1948 are played by Vijay Sethupathi and Taapsee Pannu respectively.
In the year 2021, we see another woman, who is a spitting image of Annabelle, enter the now-abandoned palace with a plan to rob it. However, what she finds instead are ghosts of people who used to live in the palace.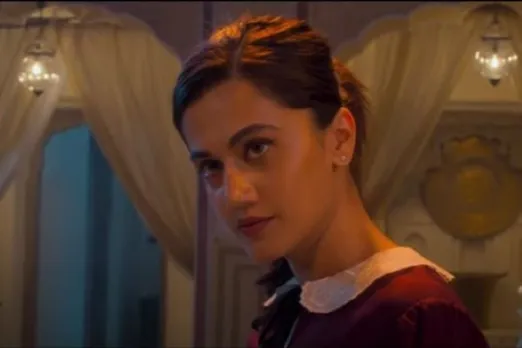 Image Credit: YouTube screenshot
Apart from Pannu and Sethupathi, the film also features actors Raadhika Sarath Kumar, Yogi Babu, Rajendra Prasad and Vennela Kishore.
Viewers will get to see Pannu play contrasting characters in the film. As Annabelle, she appears as a woman of British descent, presumably. Everything from her attire, hairstyle to demeanour intends to suit the 1948 timeline the chunk of the film is set in. In 2021, Pannu's character is seen in a more modern avatar, the kind that we have grown used to of seeing her sport in multiple films.
For Vijay Sethupathi, this is his second film to release this week, the first being the political thriller Tughlaq Durbar, which premiered on OTT just last week.
Annabelle Sethupathi Release Time and Date
Annabelle Sethupathi premiered at noon on September 17. It is now available for streaming on Disney+Hotstar.
Where to watch Annabelle Sethupathi?
The Taapsee Pannu starter is streaming on Amazon Prime Video now. Any person with an active subscription to the OTT platform can stream it.
Check out the trailer of Annabelle Sethupathi here:
---
Suggested Reading:
Ankahi Kahaniya Release Date And Time: Here's What You Should Know
Bell Bottom OTT Release Scheduled For This Week