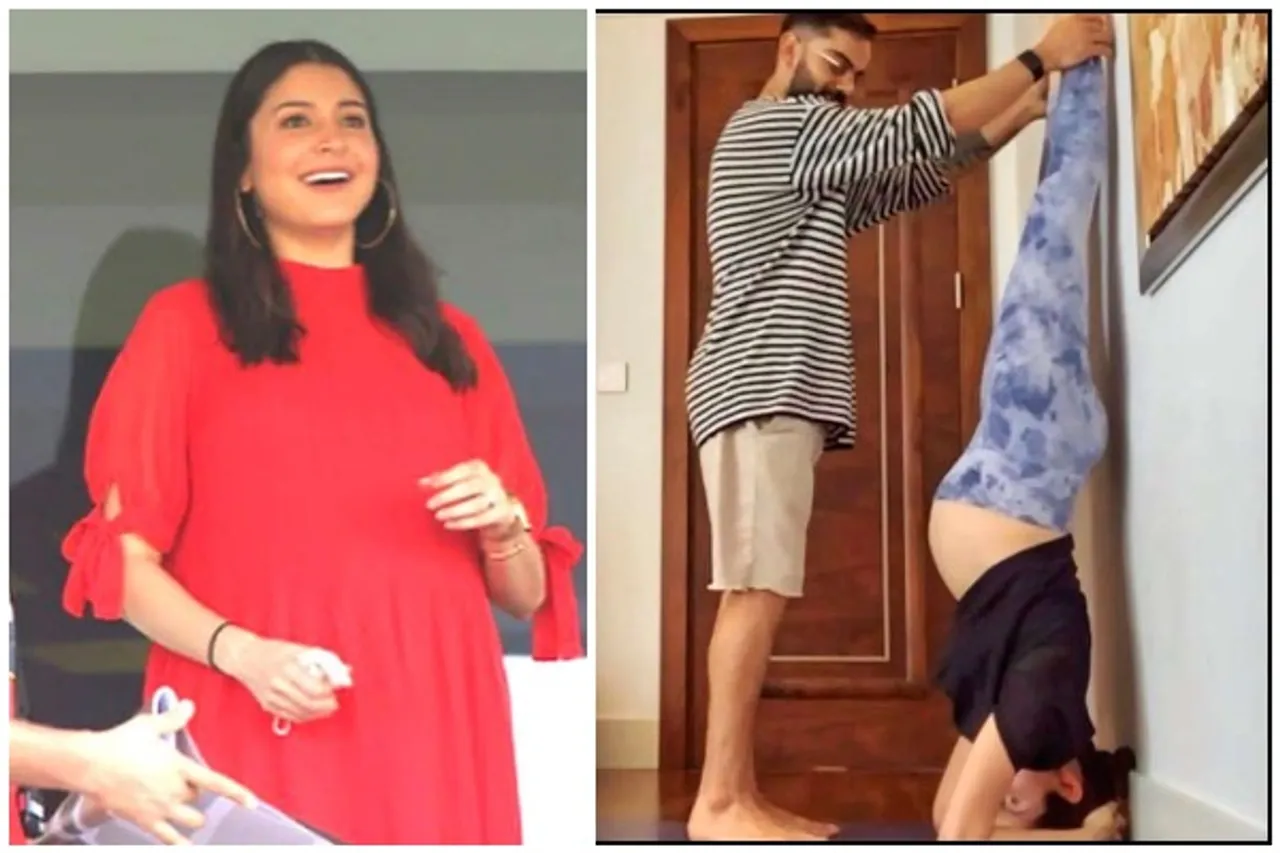 Bollywood actors on motherhood inspire the moms and moms-to-be across the nation. Here's what Bollywood actors have to say about their journey through motherhood.
Pregnancy can be a very empowering as well as stressful journey. When a woman conceives a new life she undergoes major changes in life physically, mentally, and emotionally. Every woman who experiences pregnancy is a single mother irrespective of her marital status. Her body goes through the transformation alone and no man can match the effort of a mother.
A mother is born and with her are born the worries that make her a mother more than a woman. When a woman is a mother, she acts selflessly and forgets herself and her individual needs. All she thinks about is her baby. And when the baby leaves the nest, the mother has come so far away from her own self that she finds herself unable to go back to being an individual. She remains a mother worrying all her life. Hence, a woman must understand that she comes first.
Bollywood actors on motherhood
Many Bollywood moms have embraced motherhood and are inspiring women to be themselves and enjoy the journey. They are also motivating them to take care of themselves while staying happy and fit during and after pregnancy. Here are some tips and advice from the Bollywood moms to all the moms out there.
1. Importance of strong and grounded character - Tahira Kashyap
When Tahira Kashyap was asked about what she deems to be the most important lesson for parenting children, she said, "It's important to have a strong and grounded character."
As children watch and learn from adults, a strong and grounded character in the mother is what's most important. Similarly, if you want your children to do something, a secret here is to do it yourself and your little monkeys will follow.
2. Anushka Sharma on 'seeing new changes'
Bollywood actor Anushka Sharma has embraced motherhood a while ago with husband Virat Kohli. Sharma says about pregnancy, "You are more connected to your body, to all that is happening. It's mind-boggling when I see the changes. It's amazing."
3. Sushmita Sen on how her life 'stabilised' because of motherhood
Sushmita Sen who adopted two daughters and broke some massive stereotypes says, "The wisest decision I made at the age of 24 was to become a mother. It stabilised my life." Sen further said that people think that it was a great act of charity and wonderful action but in reality it was self-preservation. "It was me protecting myself", Sushmita Sen added.
The former Miss Universe not only inspires women to break the barriers and embrace motherhood, but she also gave a very important lesson that you don't need a man to be a mother. Romantic love and motherly love can both happen separately and you don't need a husband to justify your children. Because your children have a name of a strong person who is YOU.
4. Kareena Kapoor Khan on the pressure of being judged as a mom
In an interview, Kareena Kapoor Khan addressed the social pressure on a mother and the fears of being a new mom and said, " What kind of a mother I am is something that will unfold with time." She further added that there will always be the pressure of being judged, no matter what one does. But what matters is how one deals with it.
5. Kalki Koechlin on having a gender-neutral name
We often put barriers on our children wanting them to behave in a certain way. Walk like a man, don't cry like a girl, the stereotypes engulf an innocent mind and kill the true calling of the baby. It is important to give children the space to find out who they are. Right from their identity to sexuality, every individual deserves their own space. And the Bollywood actor Kalki Koechlin has done something marvelous. Koechlin gave her baby a gender-neutral name so that they aren't forced to be something that they didn't want to.
6. Kajol on a working mother's guilt
Kajol addressing an important social stigma of the guilt that comes with being a working mom says, "I think it is because of the responsibility factor." Kajol further added that society generally puts the responsibility of bringing up the child on the mother and that's where the guilt comes from.
7. 'It Has Opened My Eyes', Says Lisa Haydon
Lisa Haydon opened up about career apprehensions and said, "I believe that we are finally arriving at a place where women don't need to have career apprehensions towards starting a family. You can have it all." She further revealed that having children has 'opened her eyes'.
8. Aishwarya Rai Bachchan on the stigma around weight gain after pregnancy
Aishwarya Rai Bachchan opened up about the stigma around weight gain and said, "This is who I am. I am a mother. And I am fine with weight gain." She is also normalised gaining weight and empowered women towards self-love with her statement.
9. Twinkle Khanna on parenting
She says, "Children are not listening to what we say but watching what we do and they emulate us. Be a good role model and you will raise a good human being."
10. Malaika Arora on self-love
The most valuable advice shares actor and dancer Malaika Arora. She said, "I believe a lot of mothers forget about themselves while trying to take care of their families. They become too selfless. I feel every woman should be a little selfish in a good way." Arora further added, " There will always be a hundred things to do but you must remember to give some time to yourself too. Treat yourself for all the hard work that you put in; go for a spa or on a shopping spree, whatever makes you happy. Don't always compromise; keep some time for yourself too."
The views expressed are the author's own.