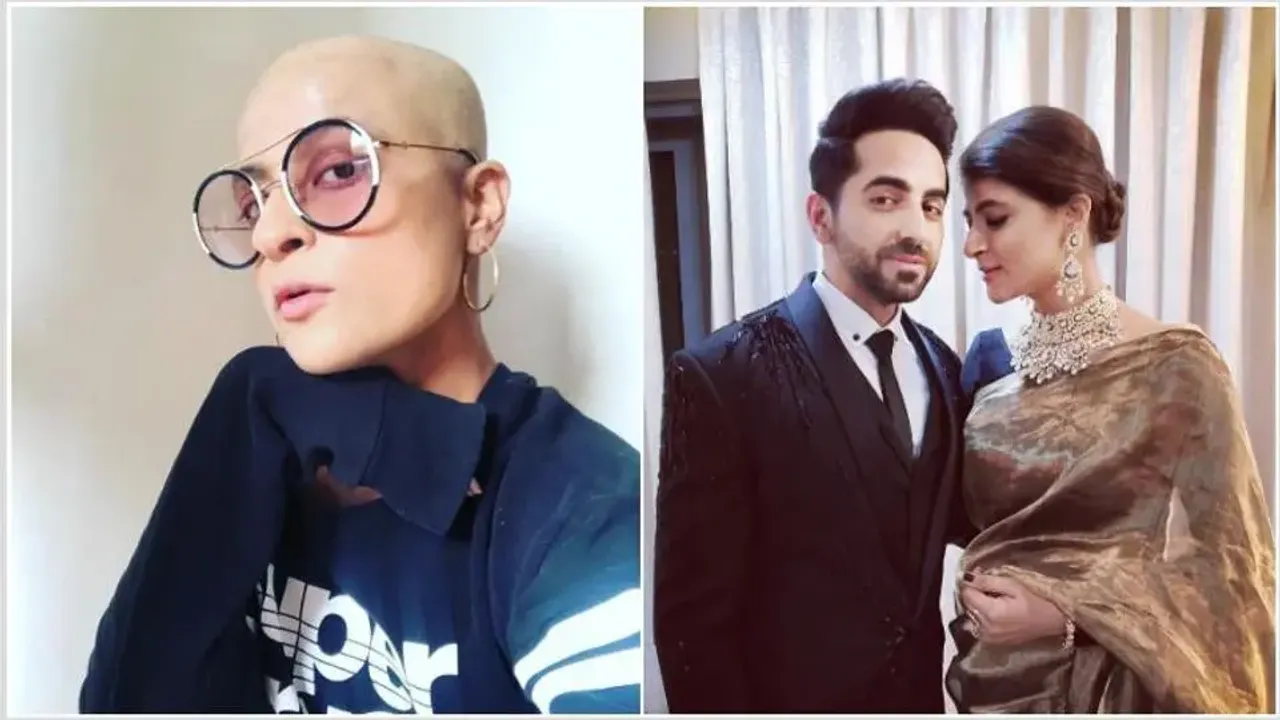 Write and director Tahira Kashyap Khurrana is an author, and a mom to two. Tahira's writing debut started with her novel 'I Promise', which is a story about a perfectionist. She got married to Ayushmann Khurrana in the year 2011 and are blessed with two children, Virajveer and Varushka. Ayushmann's biography, titled 'Cracking The Code', is co-authored by her along with Ayushmann Khurrana. In 2018, she directed a short film called 'Toffee'.
Tahira Kashyap on motherhood
Tahira Kashyap says both her children were unplanned and each time she got pregnant, they went ahead with each of the babies.
"It's important to have a strong and grounded character," says Kashyap on how she raised her children in a media interview.
Tahira notes every child has ups and downs but a 'sturdy foundation' ensures they don't get easily swayed.
For Tahira Kashyap, mother's day is a day when you get to express love and gratitude to that one person who has brought you up and has been instrumental in shaping you
Tahira gives credit of her style of motherhood to her parents and the kind of upbringing she was given.
Was raised on middle class values and I am no different says Tahira of how she approaches life and how she raises children.
Respecting humanity is the most important thing for me and my children.
Tahira, who is a tall woman, "doubled up" as a tree for her children. She shared a picture on Instagram, in which Tahira, Virajveer and Varushka can be seen having a whole lot of fun, the filmmaker wrote: "When tall means doubling up as a tree for your monkeys to climb" and added the hashtag #happinessneedsnofilter.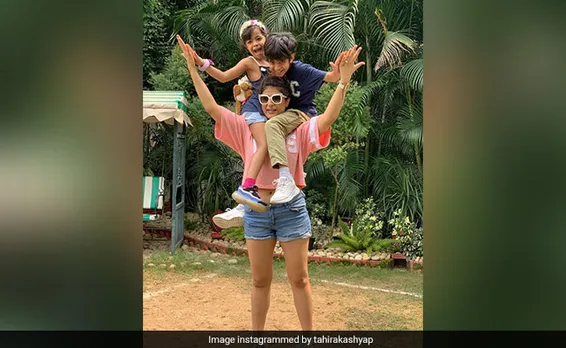 Tahira Kashyap Doubled Up As A Tree For Her Kids Virajveer And Varushka. 
Highs And Lows
Motherhood has its challenges. And its hormones. Opening up on the low phase of her marriage with Ayushmann, Tahira Kashyap said, "I was this crazy, insecure, pregnant person when 'Vicky Donor' happened. That was the worst phase." "I crazy on my hormones because I was pregnant," she added.
Tough Times Make People Tougher
In 2018, Tahira was diagnosed with breast cancer.  She came back to work after months of treatment and she frequently posts updates on Instagram, promoting cancer awareness. On World Cancer Day she took to Twitter to share a picture where she bares her back and her soul. What Kashyap and many more women who embrace their post cancer bodies openly do, is very important. It gives courage to other women who are fighting similar battles, but are unsure of whether the world or their loved ones will accept them or not. She shared that a family and husband's support is necessary for women, who are fighting against breast cancer and her husband has been supportive in her journey. She did her directorial debut with the movie called 'Sharmaji Ki Beti'.