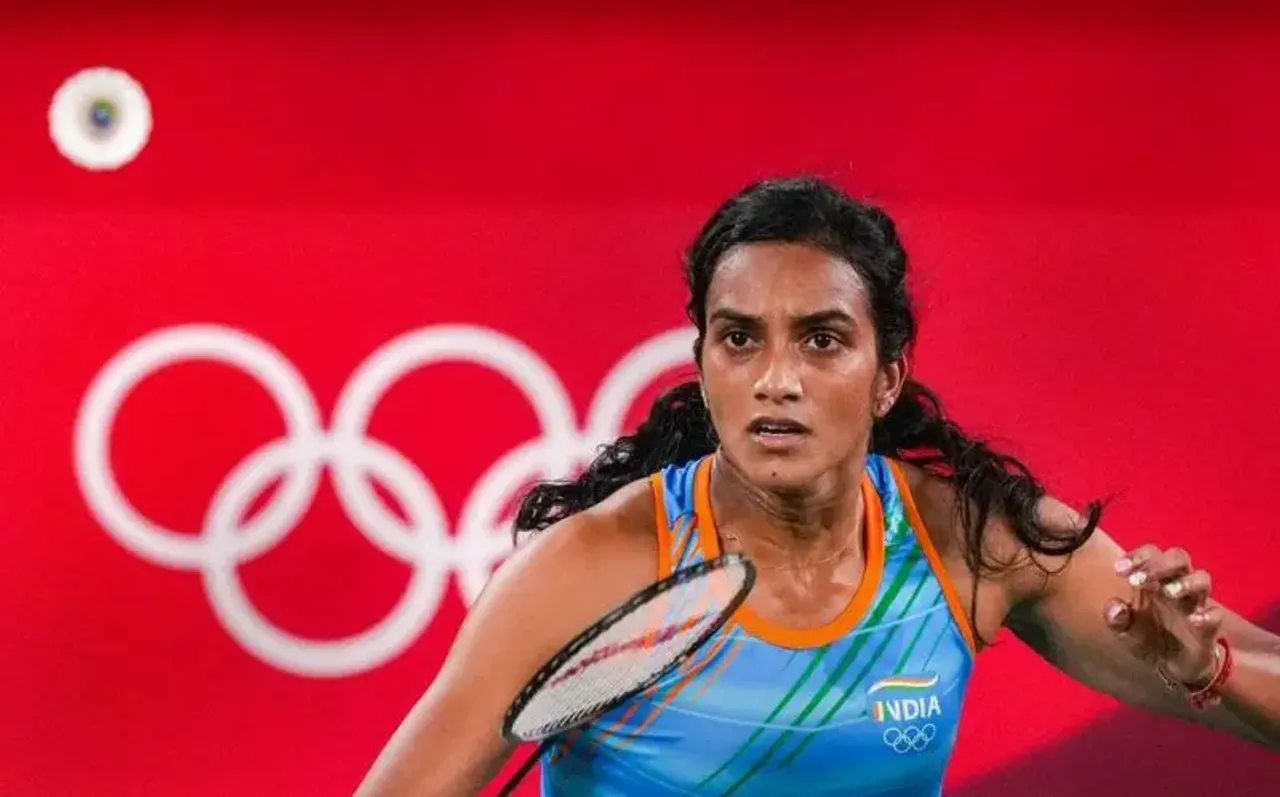 Highest Earning Female Athletes 2021: Forbes released its list of Highest earning Female Athletes for the year 2021 and shuttler PV Sindhu is the only Indian to have made it to the top 10. For ages, women's sports have been lacking not in talent but in revenue and investment. The disparity in pay and facilities provided between men sports and women's is glaring. The lack of media coverage is also a factor that contributes to the existing gap. However, the combined earnings of the world's ten highest-paid women athletes in 2021 stand at $167 million, marking a 23 percent rise from the previous year.
The highest-paid woman athlete for 2021 is tennis player Naomi Osaka and the runner up is Serena Williams. The list includes women athletes across the globe and from various sports like tennis, gymnastics, golf, badminton, amongst others.
Here is the list of ten highest-earning female athletes in 2021:
1. Naomi Osaka
Osaka's total earnings for 2021 stand at $57.3 million. The 24-year-old tennis champion from Japan had most of her earnings come from off the field, which amounts to $55 million. On-field, she ggot $2.3 million. The off-field earnings come through endorsement portfolio and brand partners like Louis Vuitton, Sweetgreen and Tag Heuer. Although, in 2021, her women's ranking in tennis had fallen to 13th position. But in February, last year, she won her fourth Grand Slam title at the Australian Open.
Osaka's rise to the top-billed sportswoman is inspiring considering her how she started working early on her skills. At the age of 3, Osaka and her family moved from Osaka to New York and then settled in Florida. She and her sister used to practice the sport with their father and were homeschooled by night.
---
Suggested Reading: Athletes Are Not Commodities, Nor Are They Super Human
---
2. Serena Williams
The 40-year-old tennis player earned $45.9 million in 2021. Out of the total, her on-field earnings were $0.9 million and off-field amounted to $45 million. In 2021, she played only in six Women's Tennis Association (WTA) Tour tournaments and is now at 41st in the ranking. She returned to the sport in 2018, post giving birth to her daughter. In the same year, she launched her own clothing line. In 2021, she was also an executive producer on the King Richard film, which was about her father.
3. Venus Williams
Venus Williams's total earnings for 2021 stand at $11.3 million in 2021. Her on-field earnings amount to $0.3 million and off-field to $11 million. Last year, the 41-year-old only played nine tournaments, out of which, she won three matches. According to Forbes, a drop in ranking in tennis affects the endorsement offers too, however for Venus Williams, it has been more on the front of her celebrity image than her game. In 2021, she too was executive producer on the film King Richard. In the past, she has won seven grand slam titles and five Wimbledon championships.
4. Simone Biles
The 24-year-old gymnast from the United States has a total earning of $10.1 million. She had withdrawn from five events at Tokyo Olympics last year and then come back to win bronze on the balance beam. In October, she joined Cerebral, a mental-health startup as the Chief Impact Officer. Her 2021, her on-field earnings amounted to $0.1 million, whereas she got $10 Million off-filed. Biles is one of the most decorated gymnasts of all times, holding 32 Olympic and World Championship medals in total.
---
Suggested Reading: Dear Women At Olympics, Thank You For Teaching Us These 10 Things
---
5. Garbine Muguruza
The 28-year-old tennis player ranks fifth with a total earning of $8.8 million. Her on-field earning is $2.8 million and off-field is $6 million. In 2021, she won three tournaments and her rank improved to World No 3, which led to a flux in sponsors. Last year, she started endorsing Jaguar and Nivea, apart from Adidas and Babolat. Born in Caracas, Venezuela, she started playing the sport at the age of three and is known for her aggressive game. Her favourite tennis players growing up were Serena Williams and Pete Sampras.
6. Jin Young Ko
Who said golf is sports-only for gentlemen? The South Korean golf player is the sixth highest-earning women athlete in the world. Her total earning is $7.5 million, out of which, on-field earning is $3.4 million and off-field is $4 million. For two years, she was the number one player in the women's golf ranking. Her sponsoring partners include LG Electronics, Korean Air, Jeju SamDaSoo, amongst others. She started playing golf at the age of seven and her parents have played a big role in shaping her interest in the sport.
7. PV Sindhu
The 26-year-old badminton player from India ranks seventh with total earning is $7.2 million. Out of this, $0.2 million is her on-field earning and $7 million is her off-field. She is very popular in India and this is not her first time in the top ten highest-earning list. She had been mentioned in 2018 too. She is the first Indian woman to have won two individual Olympic medals. Her recently added sponsors include Byju', Spinny, Li-Ning sportswear and Bank of Baroda. Sindhu is the first Indian woman to win a silver medal at the Olympics, back in 2016. She then followed it up with a bronze at Tokyo 2020.
---
Suggested Reading: It's Okay To Not Be Okay, Even For Superstar Athletes
---
8. Ashleigh Barty
The 25-yea-old Australian player, Ashleigh Barty is the world's top-ranked player and the reigning Wimbledon champion. Her total earning is $6.9 million, out of which $3.9 million is on-field and $3 million is off-field. She is also said to be a favourite at the upcoming Australian Open and recently signed a sponsorship deal with Marriott Bonvoy.
9. Nelly Korda
The 23-year-old golf player from the United States has a total earning of $5.9 million. While she has on-field earning of $2.4 million and off-field of $3.5 million. On the LPGA prize-money list, Korda finished behind Jin Young Ko. In 2021, she won her first major title at the Women's PGA Championship, the gold in the Olympics and top-ranked a women's golfer by the year-end. She started playing golf from a young age and in 2017 had joined her sister Jessica Korda on the LPGA tour.
10. Candace Parker
The 35-year-old basketball player's total earning is $5.7 million. She makes most of her money from endorsements with brands like Adidas, Band-Aid, Capital One and CarMax. Her in-field earning is $0.2 million and off-field is $5.5 million. She is the first woman to appear on the cover of an NBA 2K video game last year. She is also an NBA analyst with Turner Sport.