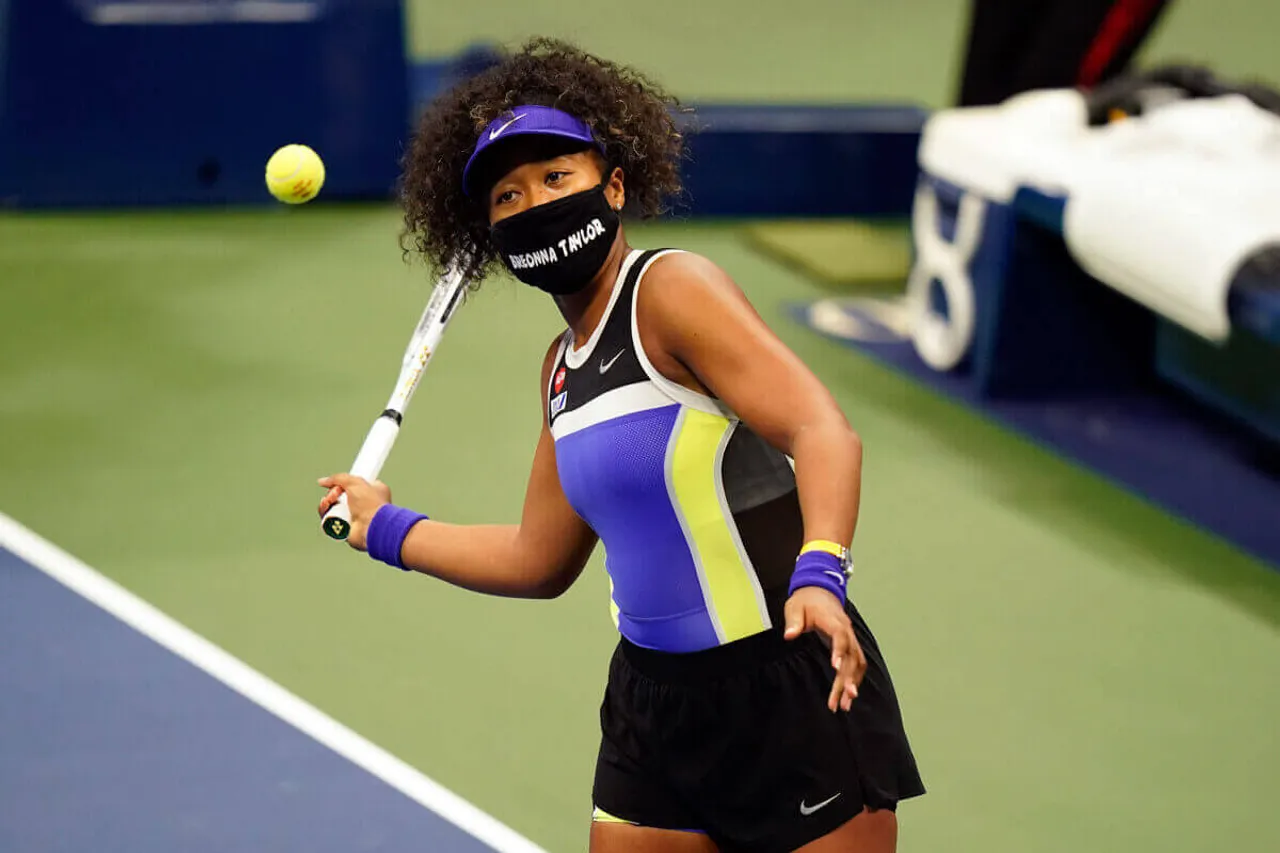 Naomi Osaka Essay: Tennis star Naomi Osaka says former first lady Michelle Obama and Meghan Markle, Swimmer Michael Phelps and Basketball player Stephen Curry were among people who reached out to offer support after she withdrew from the French Open.
The four-time Grand Slam champion, who took a mental health break, penned an essay in Time magazine's Olympic preview issue, wherein she wrote that she hopes "we can enact measures to protect athletes, especially the fragile ones". Osaka also suggested that athletes should be allowed to skip media obligations without punishment.
The 23-year-old wrote that she wanted to skip press conferences at Roland Garros to "exercise self-care and preservation" of her mental health and she stands by her decision. "Athletes are humans," Osaka asserted.
"Perhaps we should give athletes the right to take a mental break from media scrutiny on a rare occasion without being subject to strict sanctions," the Japanese star said.
In a first, Naomi Osaka sat out tournaments citing mental health break
Naomi Osaka withdrew from the tournament saying that media interactions were sometimes uncomfortable and she dealt with anxiety. She went on to add that she has experienced bouts of depression in past years.
"Believe it or not, I am naturally introverted and do not court the spotlight," she wrote in her essay.
After pulling out of French Open, the tennis player sat out at Wimbledon, which ends Sunday.
She also proposed giving tennis players "a small number of 'sick days' per year" when the players will have no press commitments and they will not be asked to disclose their personal reasons. She believes that this step can "bring sport in line with the rest of the society."
While concluding her essay, the Tennis champion thanked people who "supported" and  "encouraged" her after the withdrawal for a mental health break.
"Michelle Obama, Michael Phelps, Steph Curry, Novak Djokovic, Meghan Markle, to name a few." she wrote.
Last month, Osaka quit the clay-court major after being fined $15,000 and threatened with the possibility of disqualification or suspension for declining to interact with the media following her first-round victory in Paris.
World number two Naomi Osaka is now ready to represent her native Japan as she plans to compete at the Tokyo Olympics, which is scheduled on July 23.