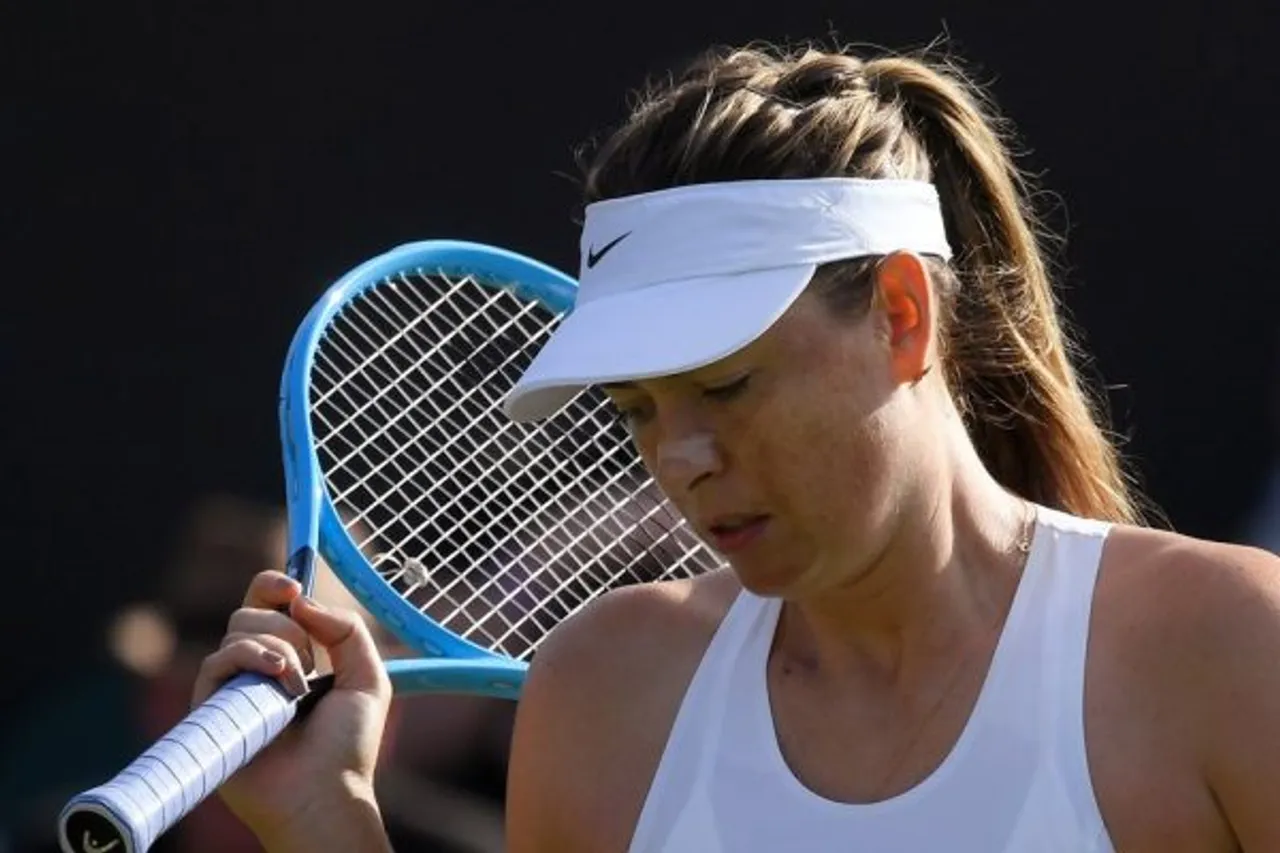 Tennis star Maria Sharapova announced that she was expecting her first child on the occasion of her 35th birthday. Sharapova took to social media to share the news along with a picture of hers with a baby bump along and a short emotional note about the journey ahead. Sharapova quit playing tennis professionally in 2020, at the age of 32.
Sharapova's post has received more than one lakh likes in four hours. She is seen standing on a beach with her hand over her slightly visible baby bump in the picture. "Precious beginnings!!! Eating birthday cake for two has always been my speciality," she captioned the post.
Since the post came on the eve of Sharapova's 35th birthday, fans and followers in the comment section congratulated the player as well as wished her on the occasion. Sharapova also shared a couple of pictures and a video on her Instagram story. One of the videos had her walking on the beach with the caption, "Waking up in paradise and to so many beautiful birthday messages...Thank Youuuu."
---
Suggested Reading: Here's Why Mothers and Daughters Must Talk About Sex And Pregnancy
---
Maria Sharapova pregnancy: New chapter for the tennis star
The tennis legend won her first Grand Slam title in 2004. After securing four more titles, she announced her retirement from the sport at the age of 32 while stating, "I'm new to this, so please forgive me. Tennis- I'm saying goodbye." She last played at the Australian Open 2020, where she was defeated by Serena Williams.
Speaking about what she planned to do, with her tennis career behind her, Sharapova said, "Tennis showed me the world--and it showed me what I was made of. It's how I tested myself and how I measured my growth. And so in whatever I might choose for my next chapter, my next mountain, I'll still be pushing. I'll still be climbing. I'll still be growing."
Back in 2004, at the age of 17, Sharapova won the Grand Slam in Wimbledon and later went on to win the French Open twice, and the Australian and French Open. She is one of 10 women players and the only Russian to have a Career Grand Slam- winning all four major championships.
Sharapova is also an investor in the famous sweets brand, Sugarpova, which was launched in 2012. In an interview with Glamour Magazine, she said, "I love being a female businesswoman in the candy world because it's completely different to my day job."
---