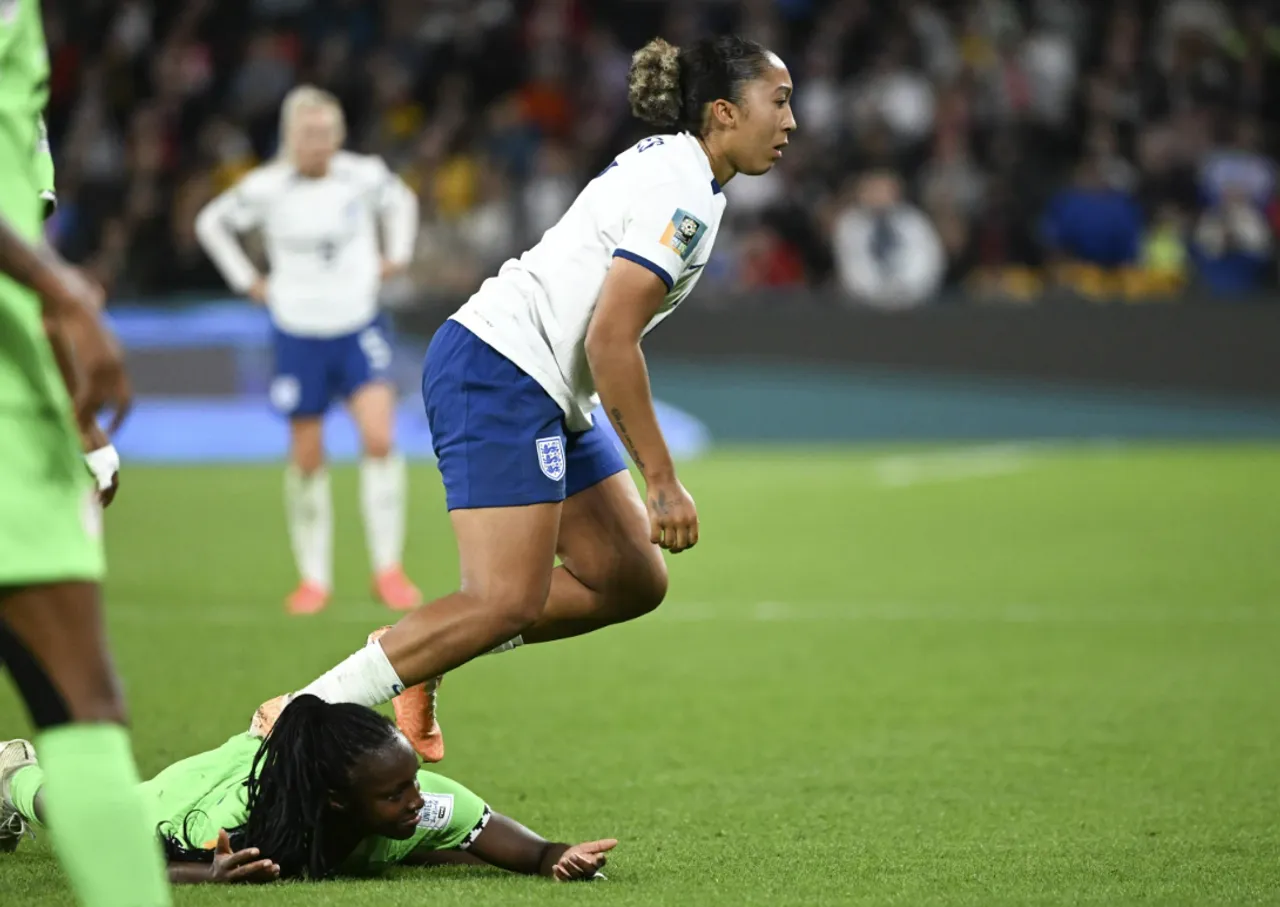 In recent news, England's Lauren James' one wrong step on Michelle Alozie of Nigeria during a round-of-16 game in Brisbane, Australia could cost James- and Team England- everything in this year's Women's World Cup.
Monday's FIFA Women's World Cup Match in Brisbane, Australia saw a lot of fast-paced action- and not all of it was good. In a tense round-of-16 game against Nigeria, Laure James of England stepped on Michelle Alozie of Nigeria, which led to an automatic red card for James' conduct.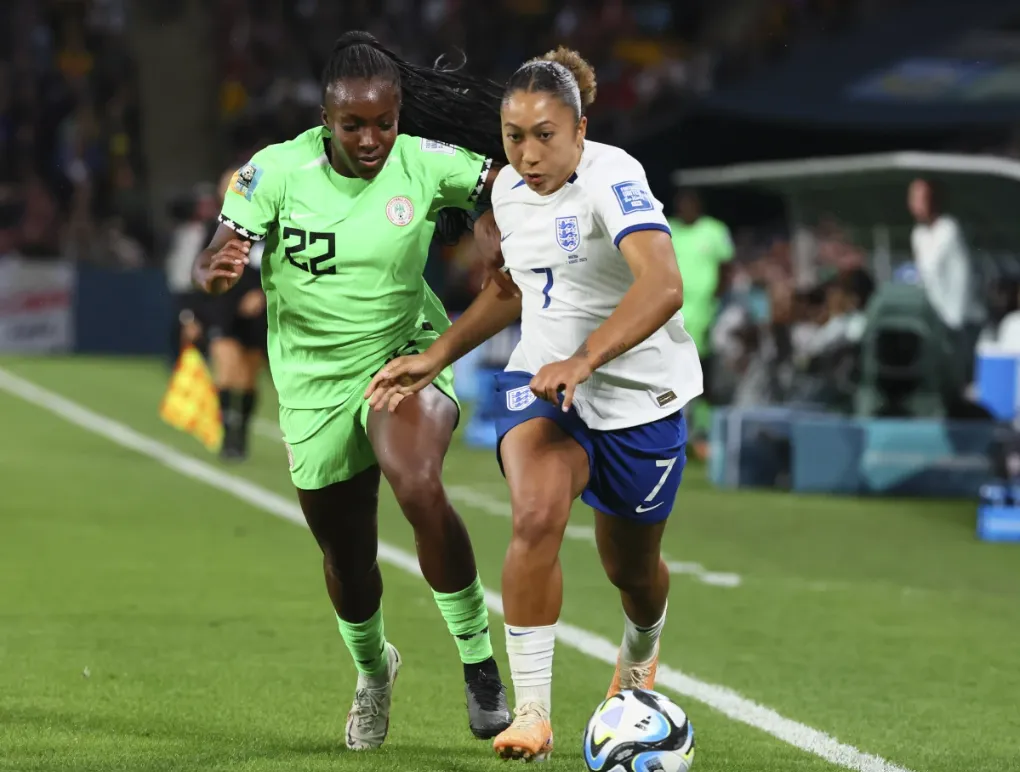 The 'wrong step' took place after James lost possession of the ball during the women's football, in a contest with Nigerian defender Michelle Alozie in the 84th minute. James lost her balance as well and fell on top of Alozie, after which she pushed herself up and walked over Alozie, stepping on the Nigerian defender in her path. The referee, Melissa Borjas, initially showed James a yellow card for her stepping over Alozie, but as the match replays were shown in slow motion across stadium screens, the misdemeanour was reviewed by VAR, with yellow turning red. This means that James will be banned from playing in the quarterfinals, and maybe even more matches if England gets ahead.
Lauren James
In this year's FIFA Women's World Cup, Lauren James went as a substitute in England's opening 1-0 win over Haiti, starting in the second game against Denmark scoring an amazing early goal (and winning the match). She scored twice and had three assists against China, earning England the top spot in Group D during the group stage. Her stellar performance drew attention to her emerging status as one of the stars of this year's tournament, but her red card could significantly impact her rising stardom. 
The red card left England in a 10-on-11 scenario for more than 30 minutes before it ended 0-0 despite extra time. Rachel Daly, one of the penalty takers, ensured European champion England's entry into the next round as she won the shootout with 4-2, later consoling James.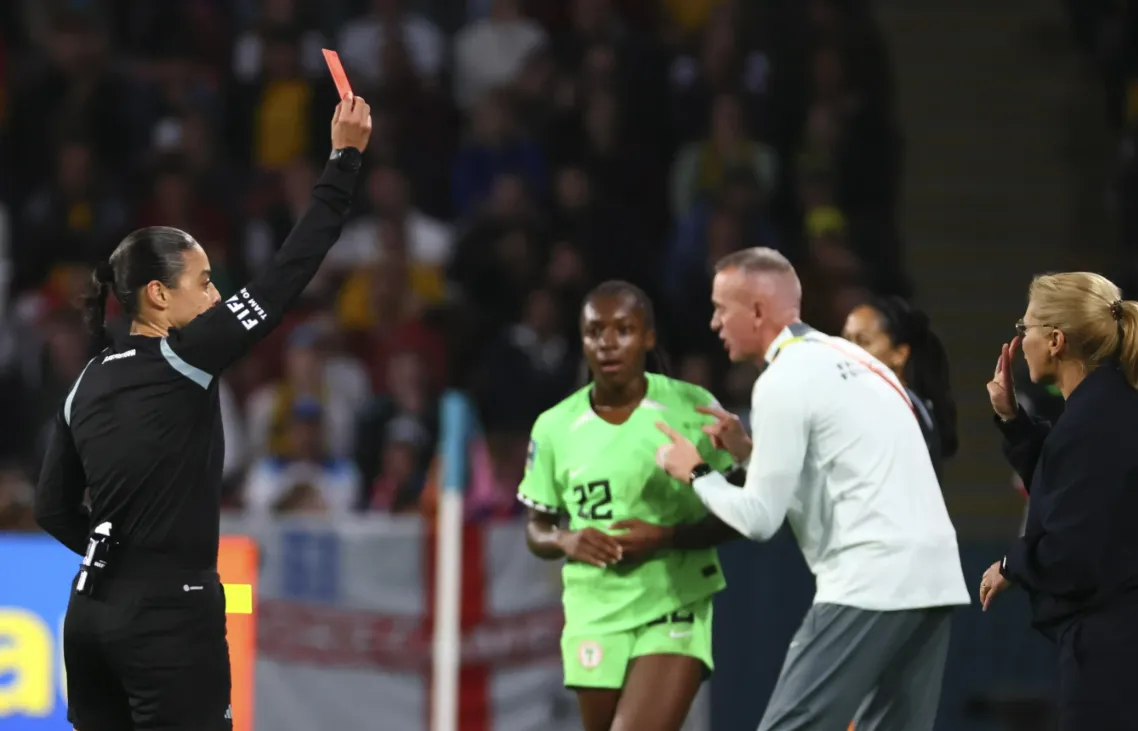 Reaction 
British media compared James' stomp at the 2023 FIFA Women's World Cup with David Beckham's red card for kicking Argentina's Diego Simeone at the 1998 FIFA World Cup, an act that ruined Beckham's legacy.
Responding to questions about James, Daly said, "She's disappointed. She's upset. She's a young player and I think people forget that. People put a lot of pressure on the kid. She's a young girl, she's got a lot to learn, and she knows that. She's been excellent for us. Of course (I'll) put an arm around her, help her through it and she'll learn from it."
England's women's coach, Sarina Wiegman, stated that James regretted the incident. "She's an inexperienced player on this stage (and) in a split second she lost her emotions," Wiegman said. "That happens sometimes with human beings, in such high intensity, such an emotional game. Of course, she doesn't want to hurt anyone. She's the sweetest person I know."
Michelle Alozie herself wasn't entirely aware of what had happened until she saw the replay. Laughing, she said she was fine, claiming "My butt is fine from her stepping on it, but I mean everyone was in a high-pressure situation." While she hasn't seen James since the red card, Alozie said, "There are no hard feelings. It's just a game."
---
Suggested reading: Meet The Captains Of FIFA Women's World Cup 2023 Top Teams