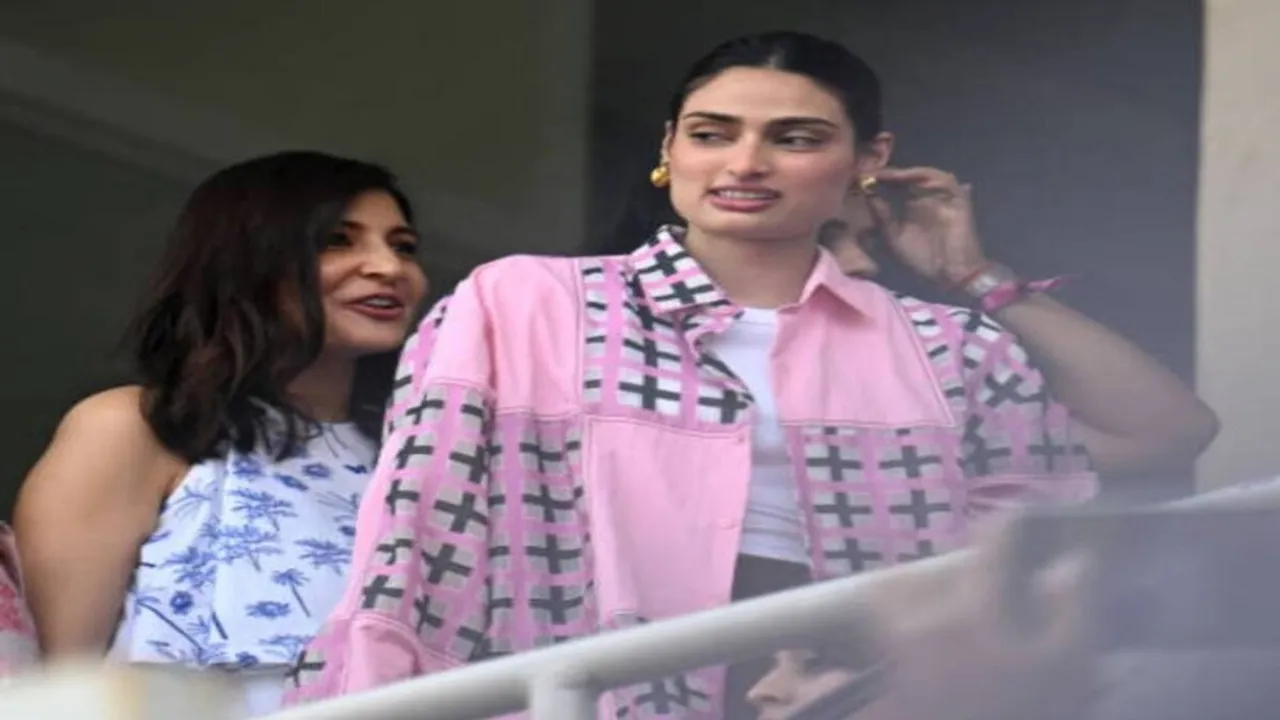 The recent comment made by former Indian cricketer Harbhajan Singh during the  Cricket World Cup final has ignited a discussion on a pervasive stereotype: the perception that women lack the ability to understand sports, particularly cricket. Singh's remark, questioning the cricket knowledge of Bollywood actors Anushka Sharma and Athiya Shetty, has faced backlash on social media.  
The Unfair Judgment
The age-old stereotype that sports and men go hand in hand has created an environment where women are constantly required to prove their knowledge and passion for the game.
"Yahi main soch raha tha ki baat cricket ki ho rahi hogi ya phir films ki..kyunki cricket ke baare mein toh main jaanta nahi kitni samajh hogi." (This is what I was thinking if they are talking about cricket or films..Because I don't know how much they understand cricket)," said Harbhajan Singh.
Singh's remark, "I don't know how much they understand cricket," reflects a broader issue of doubting women's credibility in areas traditionally considered male-dominated. This comment not only drew attention to its inappropriateness but also raised questions about the underlying biases that contribute to such judgments.
The assumption that women need to validate their presence or prove their knowledge perpetuates an environment where their contributions are constantly questioned.
Twitter Outrage
Needless to say, Singh's dig at Anushka and Athiya did not sit well with Twitter users, who quickly condemned the former cricketer for his comments. They swiftly took to Twitter to express their disapproval of Singh's comments, highlighting the inappropriateness of questioning the cricket smarts of Anushka and Athiya.
Harbhajan Singh, made a rather 'misogynistic' remark where he questioned the actresses' understanding of cricket.

Harbhajan, during the commentary, said, "Aur yeh main soch raha tha ki baat cricket ki ho rahi hai ya filmon ki. Kyunki filmon ke barein mein toh janta nahi kitni… pic.twitter.com/2gCjnj6QSO

— Mahua Moitra Fans (@MahuaMoitraFans) November 19, 2023
"Shayad filmon ki baatein hori hai ya cricket ki, pata nahi cricket ki kitni samajh hogi"

The audacity of the commentators to pass a sexist comment on such a broadcast.

Shame pic.twitter.com/3iZilWhDZc

— Richa Singh (@RichaaaaSingh) November 19, 2023
Harbhajan Singh suggesting Anushka and Athiya lack cricket knowledge, saying 'I don't know if they're talking about cricket or films, I don't think they know much about cricket.' Just doesn't sit right, not coool

— Akriti Sharma (@akritiisharma) November 19, 2023
Did the commentator just say "Shayad filmon ki baatein hori hai ya cricket ki, pata nahi cricket ki kitni samajh hogi" while the camera was on Anushka and Athiya??

— Ira (@irationalised) November 19, 2023
@harbhajan_singh What do you mean that the ladies understand cricket or not?? Please apologise immediately. @AnushkaSharma@theathiyashetty@klrahul@imVkohli#INDvsAUSfinal #INDvAUS #ICCWorldCupFinal pic.twitter.com/8gKlG8WvJP

— Arunodaya Singh (@ArunodayaSingh3) November 19, 2023
Harbhajan's comment about Anushka and Athiya not knowing anything about cricket was just so not cool. Not expected from him#INDvAUS

Thanks @abhinn

— Mr Coffee Bean (@moreovercoffee) November 19, 2023
They were talking about how their husbands will score a 50 today, @harbhajan_singh pic.twitter.com/Wtba4p5KFr

— Yashvi (@BreatheKohli) November 19, 2023
What's with Harbhajan Singh's misogynist comments on Anushka and Athiya?! "I don't know if they're talking about cricket or films, I don't think they know much about cricket" Can the others in the commentary box ask him to stick to talking about those on the field? #CWC23Final pic.twitter.com/ubM25GscnG

— Shilpa  (@shilpakannan) November 19, 2023
Has @harbhajan_singh apologised for his misogynist comments?

— Onkar (ਓਂਕਾਰ) (@paramonkar) November 20, 2023
Anushka Sharma's Cricket Acumen
Contrary to the stereotype, Anushka Sharma has shown a commendable understanding of cricket. In a 2020 interactive session, her husband, Virat Kohli, quizzed her on cricket rules. Despite starting with seemingly simple questions, Sharma's responses revealed a depth of knowledge that surpassed expectations.
She effortlessly listed the basic rules, including nuances like powerplay regulations. When challenged with a tough question about the women's cricketer with the highest number of ODI wickets, Anushka astounded everyone by correctly naming Jhulan Goswami. This incident not only showcased her cricket knowledge but also highlighted the unfair judgment women often face regarding their understanding of sports.
It's worth noting that while Anushka answered all cricket-related questions posed by Kohli, he faltered when it came to Bollywood. This serves as a reminder that knowledge spans diverse interests and should not be confined by gender stereotypes.
Sports As A Unifying Platform
While the focus has largely been on Anushka Sharma, it's crucial to acknowledge Athiya Shetty's presence in the stands. Actor Athoya Shetty, as the wife of cricketer KL Rahul, likely shares a similar passion and understanding of the game. The assumption that women in the stands are merely there for superstition, supporting their husbands, and lack of knowledge perpetuates harmful stereotypes.
Rather than perpetuating stereotypes, it's crucial to view sports as a unifying platform that transcends gender. Women, whether in commentary boxes, stands, or on the field, should be embraced for their insights and perspectives without being burdened by the need to constantly prove themselves.
The incident involving Harbhajan Singh's comment opens up a broader conversation about the need to dismantle stereotypes surrounding women's knowledge of sports. Anushka Sharma's example challenges the assumption that women lack understanding in traditionally male-dominated domains. It's time to celebrate and acknowledge the diverse expertise that women bring to every field, including the exhilarating world of sports.
As the cricketing world evolves, it's imperative to break free from outdated notions and recognize and celebrate the diverse perspectives that women bring to the field, both on and off the pitch.
---
Suggested reading: Watch: Anushka Sharma Hugs Virat Kohli After World Cup Loss