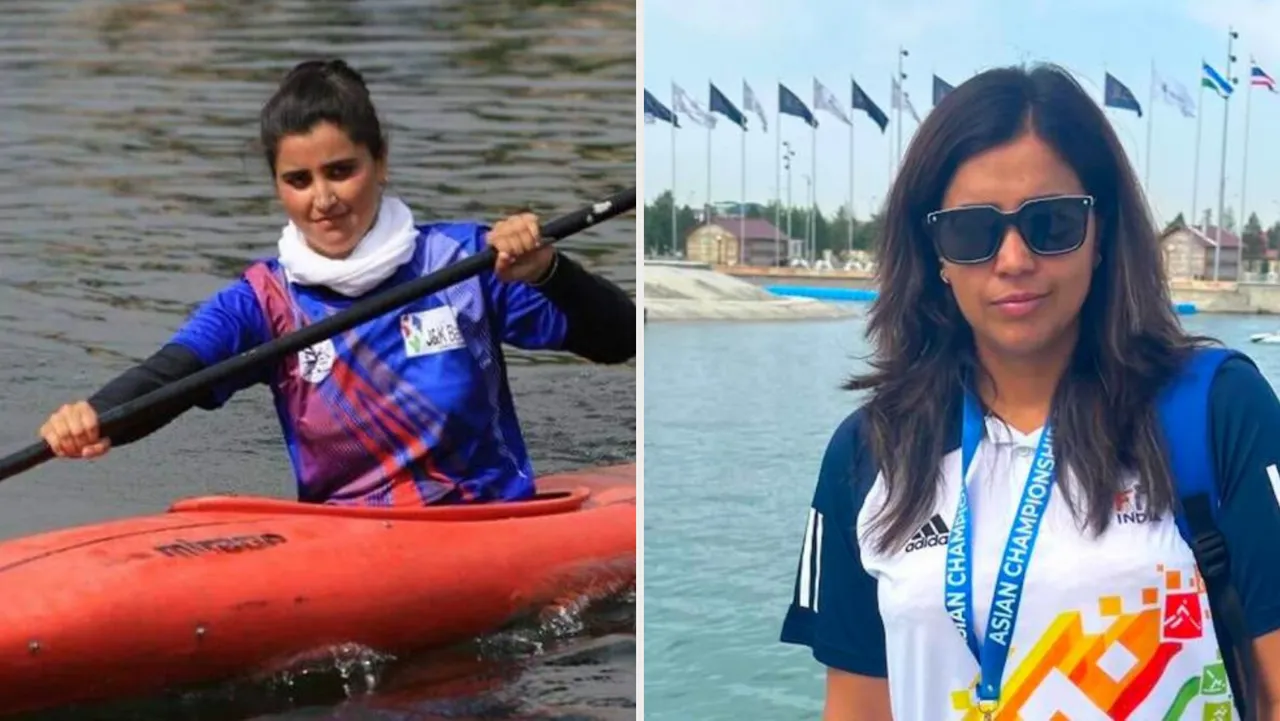 Bilquis Mir, a celebrated international water sports coach and Kayaking star hailing from Kashmir, has etched her name in history by becoming the first Indian female athlete appointed as a jury member for the forthcoming 19th Asian Games set to commence in Hangzhou, China, on September 23, 2023.
In addition to her prestigious role as the Director of Water Sports in Jammu and Kashmir, Bilquis Mir will undertake a pivotal responsibility in assessing the performances of numerous athletes representing diverse Asian nations across a spectrum of sports categories. Her appointment as a jury member for the Canoeing discipline at the Asian Games is a momentous milestone, instilling pride in the realm of Indian sports.
Mir Expresses Happiness
Radiating her jubilation, Mir said, "I am overjoyed, and it marks a moment of immense pride for me as an athlete. I have toiled diligently and made considerable sacrifices to reach this pinnacle. The Asian Games is a distinguished event that unites top-tier athletes from across the globe in various sporting domains."
Bilquis will join an illustrious panel of jurors, comprising representatives from countries such as Indonesia, China, Hong Kong, Thailand, Singapore, Vietnam, Korea, and more. Her selection as a jury member for the Asian Games stands as an epoch-making accomplishment, not only for her but also for the sporting community in Kashmir and the entire nation.
Who is Bilquis Mir?
Born in the Khanyar area of Srinagar, Mir's educational journey started at SA Modern School Babar Shah. She did in her graduation from Women's College, Maulana Azad Road in Srinagar.
Her journey into water sports started at an early age, at a time when the concept of sports in Kashmir was still burgeoning. Between 1998 and 2006, she represented Jammu and Kashmir, amassing over 25 national-level medals.
Furthermore, Mir is the only woman from Jammu and Kashmir to coach the National team. Her remarkable achievements extend to being the first Indian woman participant in the ICF Sprint Racing World Cup in Kayaking and Canoeing, held in Szeged, Hungary, in 2009.
She assumed the role of the National Coach (chief) of the Women's Team in Kayaking and Canoeing in the lead-up to the 2012 Olympics in London. 
Furthermore, Mir also served as the National Coach for the National Coaching Camp of Canoe Alaom Senior from January 2007 to March 2015 in Bhopal.
Her dedication to the sport extended beyond national borders as she conducted a strength and conditioning course at the University of Birmingham, UK, becoming the first Indian Woman in Kayaking and Canoeing to achieve this distinction.
Mir's unwavering commitment led to her appointment as the Chief Coach of the Women's National Team, which participated in the Under 23 Canoe Slalom World Championship held in Italy in 2018. In 2020, she was selected as a judge by the Asian Canoe Federation to oversee the 18th Asian Games Canoe Spirit in Indonesia, serving as an International Technical Official (ITO).
Mir currently runs a water sports training centre at Nehru Park in Srinagar, recognized as one of the premier centres in the nation. Over the years, nearly 200 students have received free training, complete with top-notch equipment. She remains steadfast in her commitment to popularizing the sport in the valley, contributing significantly to its expansion and development.
Bilquis Mir has consistently worn multiple hats of success and dedication, serving as an exemplar for countless young athletes aspiring to excel in water sports.
Suggested Reading: 5 Women's Sports In India We Must Root For Alongside Cricket