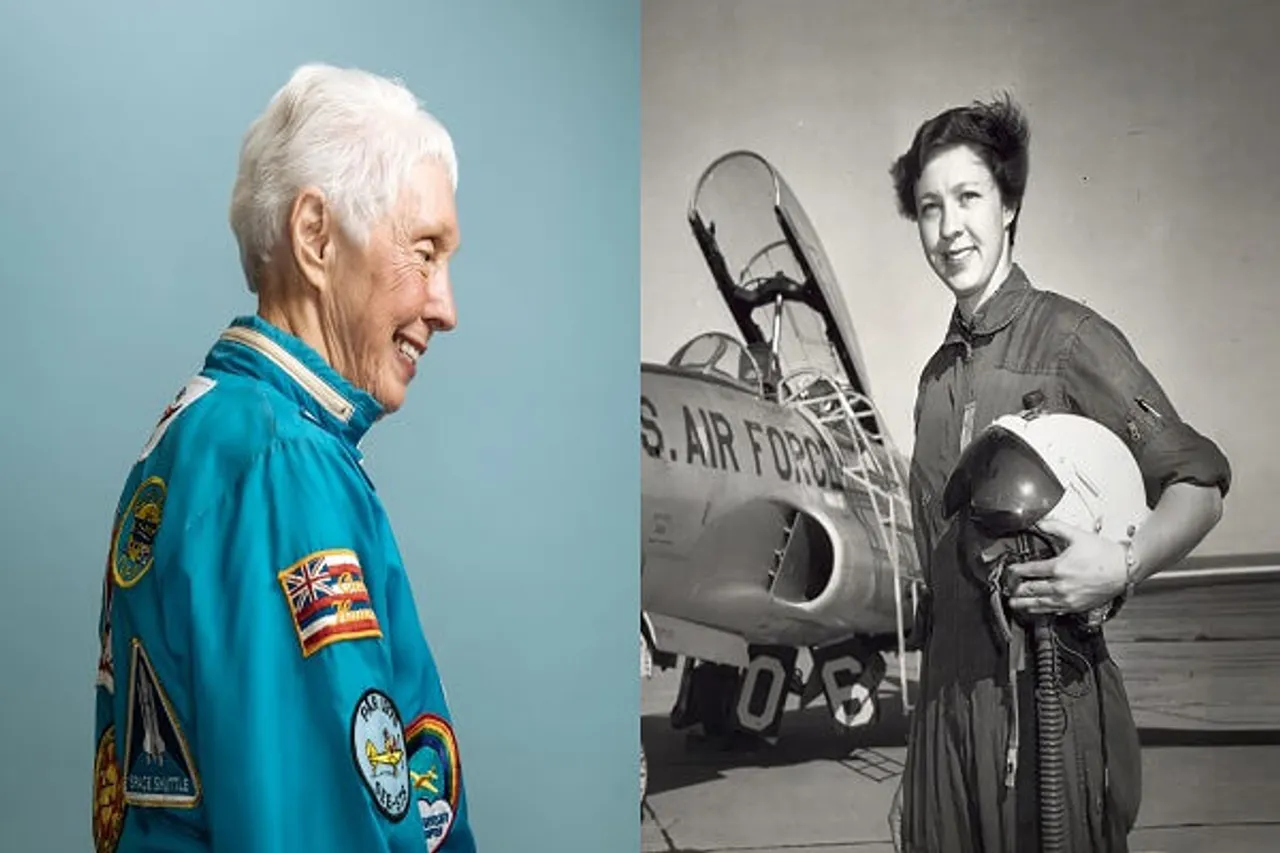 Who is Wally Funk? The 82-year-old aeronautics icon will make a long-overdue trip into space aboard the Blue Origin ship that launches July 20 today. As the oldest person in space, Funk carries with herself decades of pioneering wisdom and a rich history of aviation.
This particular journey to space, amid a flurry of others in recent times, is backed by Amazon founder and billionaire Jeff Bezos and is set to touch 100 kilometres above the Earth's surface. Others accompanying Bezos include his brother Mark, teen Oliver Daeman, and Funk - the only woman and oldest traveller on board.
The New Shepard spacecraft, of Bezos' Blue Origin company, will lift off from Texas in the morning (local time) and is expected to fly for approximately ten minutes.
Funk, older in more ways than one than the rest, has also had the longest wait to shuttle into space. Though a member of the pioneering Mercury 13 - thirteen women screened for the Project Mercury spaceflight - Funk was snubbed in 1960 and denied permission to fly citing her gender.
Over half a century later, Funk's gender is among the most distinguishing identities setting her apart from New Shepard's flying crew.
All You Should Know About Who Is Wally Funk And Why Her Space Trip Matters
Born in Las Vegas, Mary Wallace Funk took an early interest in airplanes. "She's going to fly," her mother had predicted when she was young. Sure enough, at only age nine, Funk had her first flying lesson. By 20, she was a professionally trained aviator with all the credentials one needed then to take flight. Save one: her gender.
Though she procured her licenses, Fund reportedly was turned away from piloting commercial airlines because she was a woman. But she was dead set on her dreams touching the sky.
Ultimately, things came through with Funk marking herself as a woman of many firsts: the first woman civilian flight instructor at the Fort Sill post, the first woman air safety investigator for the National Transportation Safety Board and the first woman inspector for the Federal Aviation Agency.
And now, the first woman and person of her age to take flight into space. 
"No one has waited longer," Bezos wrote of Funk travelling to space, alongside a heartwarming video of him breaking the news to an excited Funk.
What makes Funk's flight momentous is that she isn't journeying to space alone as an individual woman. Strapped to her is the weighty legacy of scores of women - neglected and sidelined - in aviation so far, in not just the United States, but the world. For them and with them, Funk goes beyond Earth.
---
&t=2s