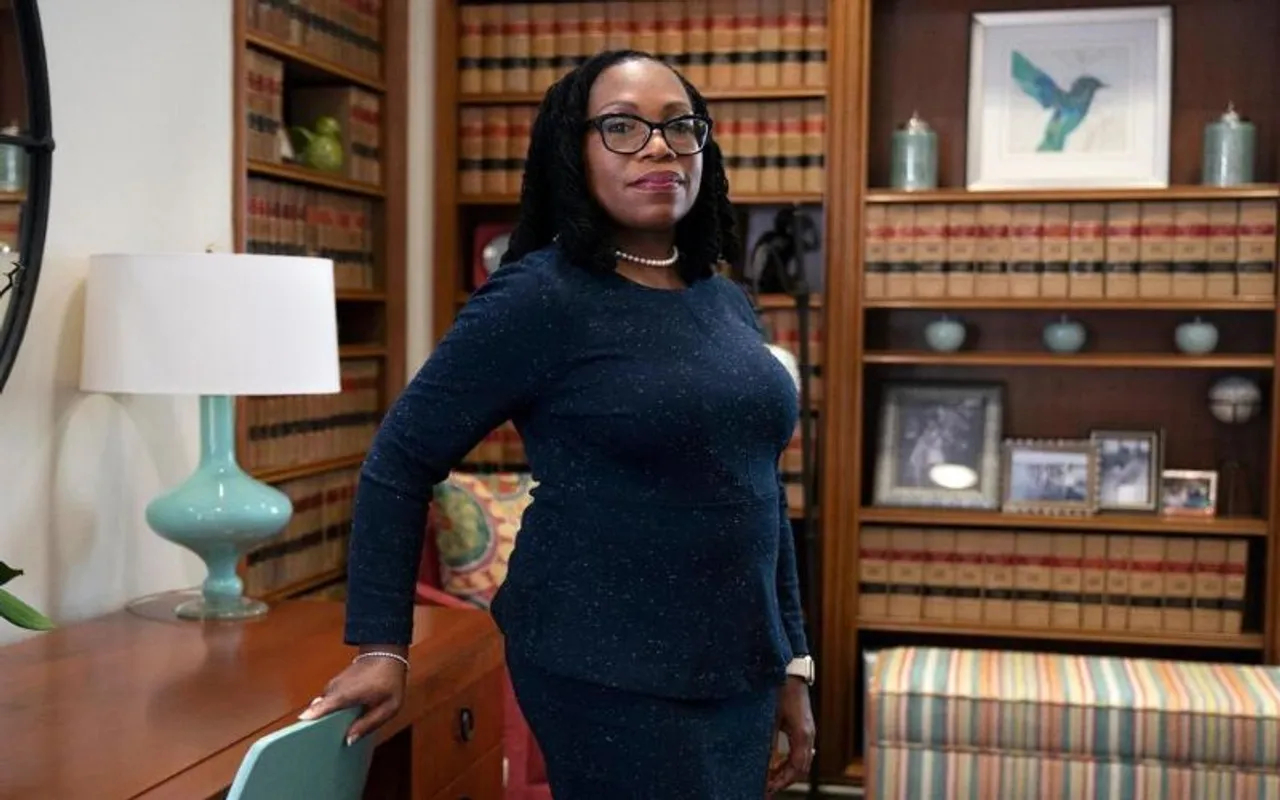 Judge Ketanji Brown Jackson creates history by becoming the first Black woman nominee for the US Supreme Court. US President Joe Biden nominated Ketanji Jackson in February, as stated in the campaign pledge to nominate a Black woman, to the Supreme Court, for the first time in American history.
This nomination creates history, as Judge Ketanji Brown starts her hearings today, on Monday, March 21 2022. As per reports, Ketanji has been supported and endorsed by various influential people in the legal community, including lawmakers, judges, female law professors, etc. She has been known to be fair, consistent, and well deserved. The confirmation for Jackson's Judge candidacy will come in the next two days.
Here's all you need to know about the First Black Female nominee, Judge Ketanji Brown Jackson:
Ketanji Brown Jackson will take over Justice Stephen Breyer, after his retirement announcement in January, after 28 years on the court.
Jackson will be introduced by Thomas B. Griffith, a former judge for the U.S. Court of Appeals for the District of Columbia, and Prof. Lisa M. Fairfax, of University of Pennsylvania Carey Law School.
Ketanji Brown will be fielding questions from the committee's 11 Democrats and 11 Republicans over the next couple of days before she takes reigns at the US Supreme Court. The hearing will reportedly be streamed live on the judiciary.senate.gov website and their social media platforms.
Ketanji's nomination marks the first female nominee with criminal defense experience, after Thurgood Marshall, the first Black American to serve on the nation's highest court.
Apart from being the first Black woman on the Supreme Court, Jackson, will be the third Black justice, after Marshall and his successor, Justice Clarence Thomas.
The 100-member Senate is split 50-50 Between Democrats and Republicans, with the Democratic Vice President Kamala Harris holding the tie-breaking vote, for the confirmation of Judge Ketanji Brown to take reigns as the Judge in the US Supreme Court.
Ketanji Brown has formerly worked as a high court clerk under former justice Stephen Breyer.
Republican, Senator Josh Hawley, with many other republicans has stated his dissatisfaction with the nomination, taking to his Twitter, stating. "I've noticed an alarming pattern when it comes to Judge Jackson's treatment of sex offenders, especially those preying on children, This is a disturbing record."
Jackson, who graduated from Harvard Law School, has previously worked as a public defender, marking another first for the Supreme Court, and has served as the federal district court and vice-chair of the U.S. Sentencing Commission.
---
Suggested Reading: For the first time: Malaysia's Islamic Shariah High Court appoints two female judges
---