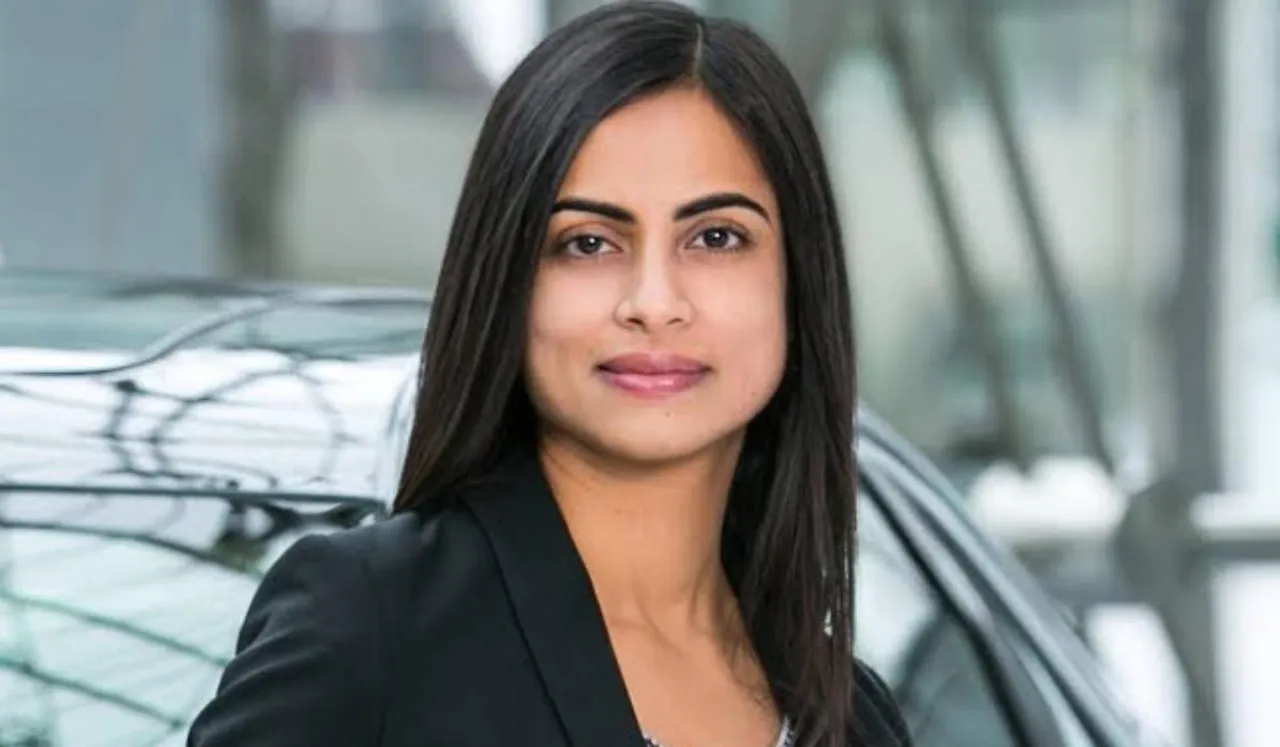 Chennai-born Dhivya Suryadevara's rise in a cut-throat, male-dominated corporate world speaks volumes of years of dedication and exceptional capability. In 2018, Suryadevara was appointed the Chief Financial Officer (CFO) for General Motors. This feat was historic in more ways than one in an industry that is not supremely known for its diversity. The Harvard Business School Graduate served as the first female CFO at GM, a globally recognised American motors company.
Dhivya Suryadevara currently serves as the CFO at Stripe, a global technology and financial services company building economic infrastructure for the internet. She holds some significant achievements and titles to her name including 40 Under 40 (Fortune magazine and Crain's Detroit Business), MotorTrend's 2020 Power List, Fortune's Most Powerful Women to Watch, Automotive News' 2019 All-Stars, World Economic Forum's Young Global Leaders among others. Suryadevara was named in Fortune's 40 Under 40 list in both 2015 and 2018.
---
Suggested reading: Who is Devika Bulchandani? Ogilvy's Newly Appointed Global CEO
---
Why is Dhivya Suryadevara?
Divya Suryadevara comes from a place where she has instilled the value of empowerment and hard work at a very early age. Suryadevara was raised in an all-women environment at home. Having lost her father at a young age, she and her two sisters were single-handedly raised by their mother, who worked at a bank.
Suryadevara, who completed her schooling at St John's Senior Secondary in Chennai, pursued her bachelor's degree in commerce from Ethiraj College for Women. As a student of commerce, she further went on to pursue her MBA. Suryadevara was 22 when she moved to the United States to study and earn an MBA degree at Harvard Business School. She is also a certified Chartered Financial Analyst.
The Chennai girl's rise from University of Madras to General Motors's first female CFO
Having had professional working experience at organisations including the World Bank, PriceWaterhouse Coopers and UBS Investments, Suryadevara joined General Motors Asset Management in 2006, and after holding several positions, she was appointed the Chief Financial Officer at the motor giant at the age of 39.
With her appointment as CFO at GM in 2018, the company joined only a handful of organisations having women serving as both CEOs ad CFOs.  Prior to her role as CFO in 2018, Suryadevara worked as the vice president of Corporate Finance at GM in 2017 and was responsible for corporate financial planning and investor relations. Suryadevara played a significant role in several crucial deals at GM including the acquisition of self-driving vehicle startup Cruise and the divestiture of its European arm Opel. "At the Fortune 20 company GM, Dhivya oversaw financial operations amounting to over $100 billion in annual revenue and millions of vehicles delivered annually by 180,000 employees across six continents," according to a statement.
Suryadevara resigned from the CFO position at GM in 2020 to join global tech giant Stripe as their CFO. "Dhivya is a rare leader who has run an industry-leading leviathan but also gets excited about enabling the brand-new products and the yet-to-be-invented products, too", John Collison, co-founder of Stripe, said in a statement welcoming Suryadevara.
At a time when women joining leadership positions at the CFO level is still low, Suryadevara's progress has marked a new feat in history. Heading the financial services as CFO at global financial tech giant Stripe, Suryadevara is currently one of the few Indian women serving in a leadership position on foreign waters, and her journey from Chennai to the United States showcases a magnitude of a hard-earned life. in the world of business and finance.