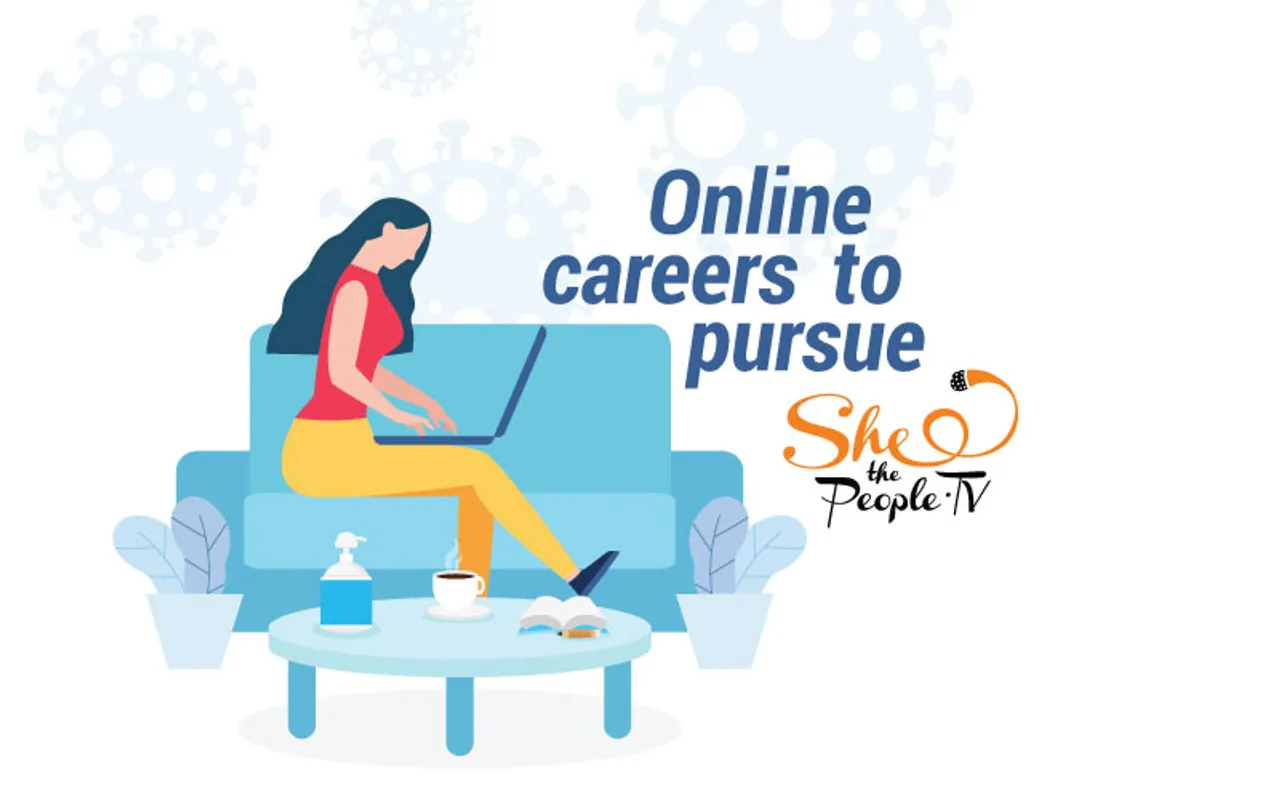 Are you guys looking out for a online job that needs work from home? The concept of a job has changed as technology drives the notion of a job. Finding an online job, will give you great flexibility as you are able to work from your comfort zone and it also helps you to gain expertise in a particular task which will make you professionally competent.
With quite a bit of research, here are eight lucrative jobs which can be done from home and promise to have many opportunities in the post coronavirus era.
Digital Content Writer
Content will remain the centre of all storytelling no matter where you are. Do you also like to pen down your thoughts or your perspective about the various prevalent issues in the society? If yes, then the digital content writing websites provides you the ample opportunity for the same. The demand of freelance writers is on surge as more people are accepting the trend of E-reading. What you need to do is to just look up for those websites who hire these writers and go through their selection criteria. Apart from enhancing your skills ,it will also fetch you certificates and stipend/
Social Media Strategist
We spend a lot of time on social media everyday like Facebook,Instagram, Snapchat, Twitter. If you are fond of social media then you can train a bit and turn it into a living. Social media managers earn well by helping brands and individuals scale up their platforms. Your earnings totally depends upon your skills. Social media manager plays a great role in brand awareness for a company.
Graphic Designer
If you are creative, artistic or like drawings then you can apply for a graphic designer. There are a lot of companies who hire graphic designer to make their business cards, logos, web graphics and posters. Additionally you can also turn this into a business by offering services to not just one client but many clients. It will provide you a platform to showcase your talent, along with getting sufficient earnings.
Online Tutoring
If you are proficient in any language or subject , then you can market it to the customers by opening your own You tube channel and uploading tutorials there. E-learning is booming so much these days and various apps are developed to cater the needs of the clients. You can also enroll yourself in any of the reputed companies and earn just by sitting at your home.
Blogging
Everyone has a specific interest area in their life. Some are enticed by travel or food while others find fashion so appealing. If you are one of them , then blogging is definitely for you. It involves creating of a website or an Instagram page, where you can write a particular blog. Your earning depends on the number of people of people who visit your website and read your blogs. Additionally, you can also attach yourself to organisations who help you each.
Data Entry
Data entry is another growing online job. What it requires is a good typing speed, a computer and an internet connection. This is very much in demand because every company needs to be organised and keep track of what is going on. While many companies use CRMs which are customer relationship management systems, they do ask people to manage them.
Transcriptionist
If you have good listening and typing skills and good command over grammar, then you might try doing transcriptions. It requires listening to audio files and turning them into text files. The important thing is that you should be extremely accurate and have great attention to detail.
App Tester
Many websites and app owners hire online testers to test their platform and give their valuable review so that they can find mistakes or areas of improvement. It requires only 25-30 minutes to test a website and write a review. Although the name sounds technical, but it does not require much technical knowledge. The job will push you to learn something new and challenging tasks.