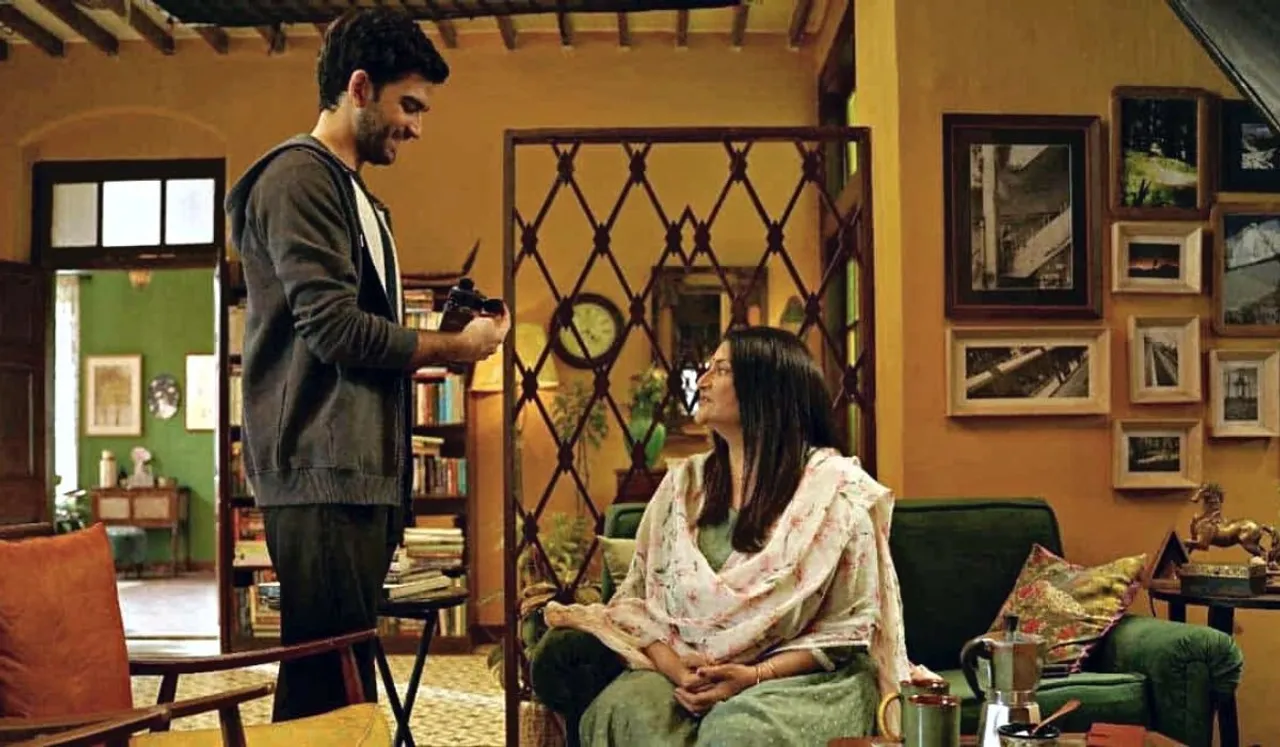 Alankrita Shrivastava's My Beautiful Wrinkles, part of the anthology series Modern Love: Mumbai, sees Sarika's Dilbar Sodhi consoling her granddaughter and being open about how she misses being touched, being held. When a young man expresses a sexual desire for her, she's taken aback before eventually coming to terms with it and admitting that she, too, has felt it.
Shrivastava's previous works like Dolly Kitty Ke Chamakte Sitare and Lipstick Under My Burkha, focus on women's pleasure. Her two previous directorial though were heavily scrutinised for the mere fact that they spoke about heterosexual women's pleasure.
In our society, open conversations about sex and vulva owner's desire seemed like a distant dream a couple of years ago; however, unlike earlier, younger generations of today are willing to go the extra mile to enhance pleasure and not just look at sex as a chore.
Female Sexual Desire
"One incident of being teased by fellows eventually forced me to start dating and having sex. My self-esteem was severely impaired because of my body image issues and thence I found it very difficult to vocalise my needs and understand my body. It took me a year and half of therapy to understand myself better including my sexuality," recalls Ananya*.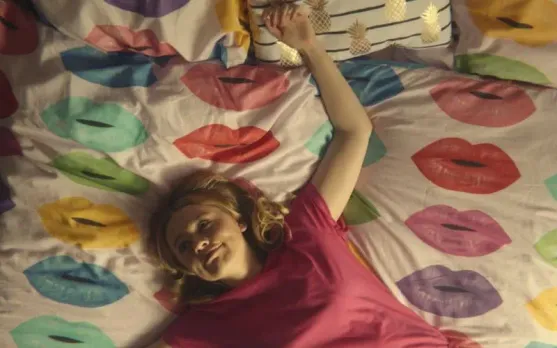 Still from Sex Education
The 23-year-old corporate worker from Mumbai said that she had to deal with immense pressure when she initially started engaging in casual sex. "I felt pressured to fake orgasms; I thought my pleasure was secondary. I felt guilty for indulging in pre-marital sex and thought about how I was not the 'good kid' I was raised to be and how having multiple partners is bad. I slut shamed myself."
Like Ananya, some young vulva-owners expressed that at some point they too had felt a hint of guilt for being sexually active before marriage. But where did the guilt come from?
Puja*, a youth from Delhi, points out that the guilt is largely triggered because of the reactions people receive from society because sex is considered a taboo subject. "I feel it's not the act that makes you feel guilty but the reactions you receive from people around you. How would you know of something is considered bad unless people make you feel so," she points out.
Let's Talk Pleasure
But what makes society brush conversations of female pleasure under the carpet? What double standard makes the vulva owner feel guilty for focusing on her pleasure?
Society's obsession with a vulva owner's virginity is partly to be blamed; meanwhile, the heterosexual double standard is partly responsible for it. The sexual double standard refers to shaming women for indulging in similar sexual activities as men.
Moreover, as writer and director Paromita Vohra points out the negligence around female desire in the conversation around sex also is another reason why there's little understanding about how sex is equally pivotal for vulva owners.
"I was a teenager when I learnt about sex. I learned it through my class 8 textbook which had a chapter on reproduction. I self-taught myself as teachers would not touch upon the subject," said Swara*, a writer from Kolkata. She observed that boys in her school would openly speak about masturbating but never did she hear girls around her talk about it.
Another heterosexual youth, Megha*, said that when she first discovered masturbation, she felt guilty despite wanting to indulge in the activity.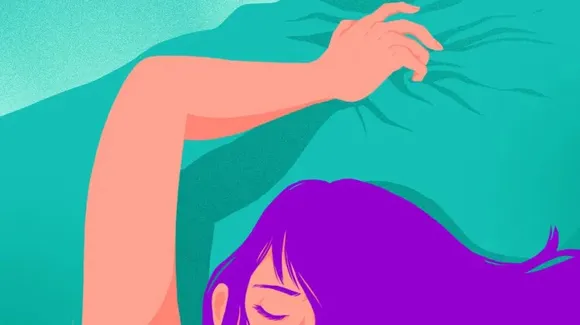 Illustration of masturbation (Healthline)
The lack of conversations about female desire also disables women from openly sharing their desires with their partners. A study shows that pop culture's portrayal of sex and sexuality influences teenagers' ideas of sex. When time and again the content we consume dictates that women need to be submissive, it is no surprise that we vulva owners struggle to vocalise our needs.
Sheel*, a social media executive, says that she still struggles to make her needs known while other respondents said that it had become easier to recognise and communicate their needs over time especially when the partner is receptive.
How can we change the narrative?
Many women-led organisations like Agents of Ishq to vulva owners' pleasure are contributing toward the change in the narrative. But it also requires a lot of unlearning the social conditioning. Megha points out that her belief that she must unlearn the conditioning and channelise the focus on learning sex-positive content has been helpful.
"Although to be honest, occasional regressions (relapses) occur because no matter how much unlearning or learning you do, individuals around you have their own views, words and judgement. But having understood that sex is a way for us to appreciate our own bodies for being so nice to us helps with relapses," she confesses.
*Names changed for privacy
---
Suggested Reading: Dear Women, Premarital Sex Isn't A Mistake. Get Over The Guilt