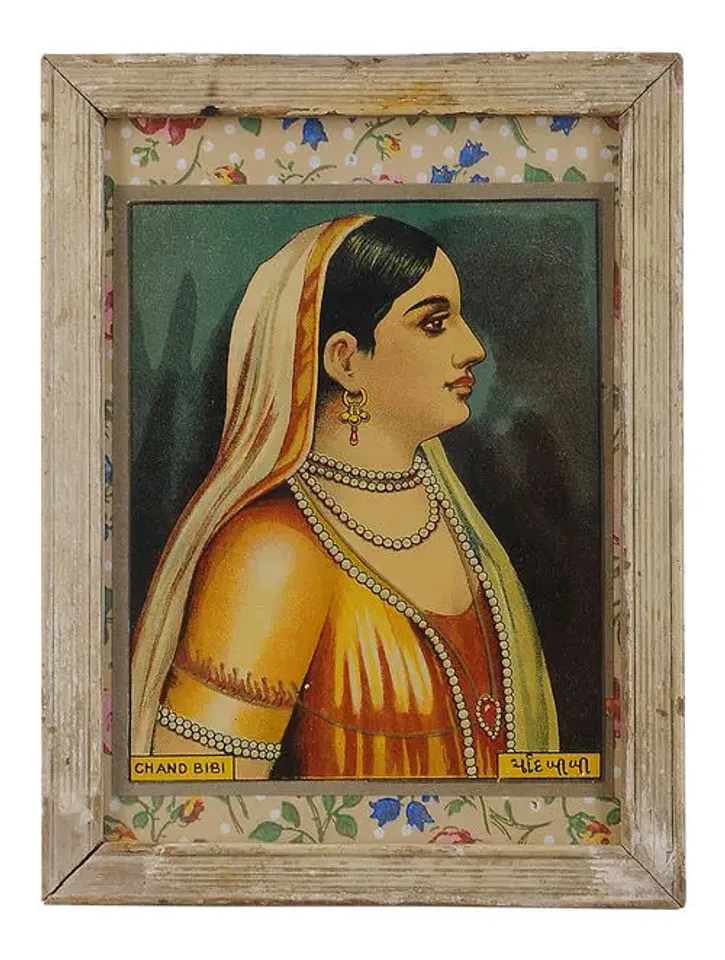 One of India's most valiant women in history, Chand Bibi was a warrior. She fought battles with the outside forces to save her kingdom but was killed by her own people.
Women have been fighting wars for centuries. Most of those wars were about gaining significance in a man's world. Chand Bibi was one such woman who was able to establish her significance. No matter how difficult people made it for her.
Married young to the Sultan of Ahmednagar, Chand Bibi hardly struggled to find her place in court. The calamities that came to her after her husband's death didn't stop her from acting as the Regent of Bijapur, her paternal state, and of Ahmednagar.
When the Mughals came to seize Ahmednagar in 1595 Chand Bibi stood her ground pulled out her sword to push them away.
She was the daughter of the Hussain Nizam Shah of Ahmednagar, who always welcomed his wife's opinion in ruling the state. Even though her marriage was the result of an alliance between her father and the Sultan of Ahmednagar, she was always valued as the princess who stood by her people.
Regency of Bijapur
In her time as the Sultana of Bijapur, she set herself apart by accompanying her husband in his military endeavours and involving herself in the regular management of the state.
So when Sultan Adil Shah died fighting a battle leaving his 9 years old nephew king, Chand Bibi ruled as a regent. By the time the young king attained majority, she thwarted three attempts at usurping the throne. Firstly her trusted minister Kamal Khan attempted to remove her from the position.
Chand Bibi dealt with this with the help of another noble, Haji Kishwa Khan. However, in a few years, he too became hungry for the power and later imprisoned her and declared himself Sultan. The noble, Ikhlas Khan conspired with her to overthrow him.
Later in the months, instability grew and Ikhlas Khan declared dictatorship. Sensing the weakness,  neighbouring states of Ahmadnagar and Golkonda attacked and Khan was not able to fend this attack and finally, the leadership returned to Chand Bibi
Regency of Ahmadnagar
Within a short period of her arrival , Chand's brother was killed in a battle by the Mughal Prince Murad.
This left his infant son as an heir with Chand as his regent. However, rebelling noble Mian Manju put 12-year-old Ahmed Shah on the throne.
This provoked Chand Bibi and she called the Prince Murad's army to Ahmadnagar. When the Mughals arrived they witnessed a prepared and united army.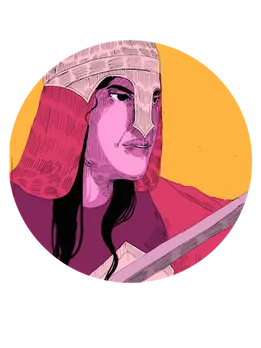 Chand Bibi, Illustrated by Tara Anand
Murad's strategy to take over the fort was to build five mines around it and Chand Bibi herself with her generals dug two out of five mines before they could explode.
Chand Bibi in an unprecedented moment ran out of the palace with a sword and armour worn with a veil to lead her troops against the Mughals . She devised a strategy which allowed them to continuously attack the Mughals exhausting them of their supplies.
The Sultana was unsure of her ability to fight the Mughals and opted to negotiate. However, when word spread that Chand Sultana was not preparing for battle but was about to concede, her own military and nobles conspired to overthrow her and marched into the palace and murdered her.
Legacy of Chand Bibi
More often than not, the legacy of women lies in the greatness of their offsprings. But in the case of Chand Bibi, it lay in the unity of Deccan sultanates, which today has formed the state of Maharashtra. The paintings of her haw-kings sit at the Metropolitan Museum of Arts.
Bibi was a woman of arts when she wasn't participating in military activities. Her hobbies were playing the sitar, painting flowers and she was also well-versed in many languages including Arabic, Persian, Turkish, Marathi and Kannada. It is inspiring to know that Chand Bibi was given the name 'Chand Sultan' by her enemies, the Mughals. The Mughals also avenged Chand Bibi's death by hanging the ones who killed her.
More often than not, the legacy of women lies in the greatness of their offsprings. But in the case of Chand Bibi , it lay in the unity of Deccan sultanates

Chand Bibi