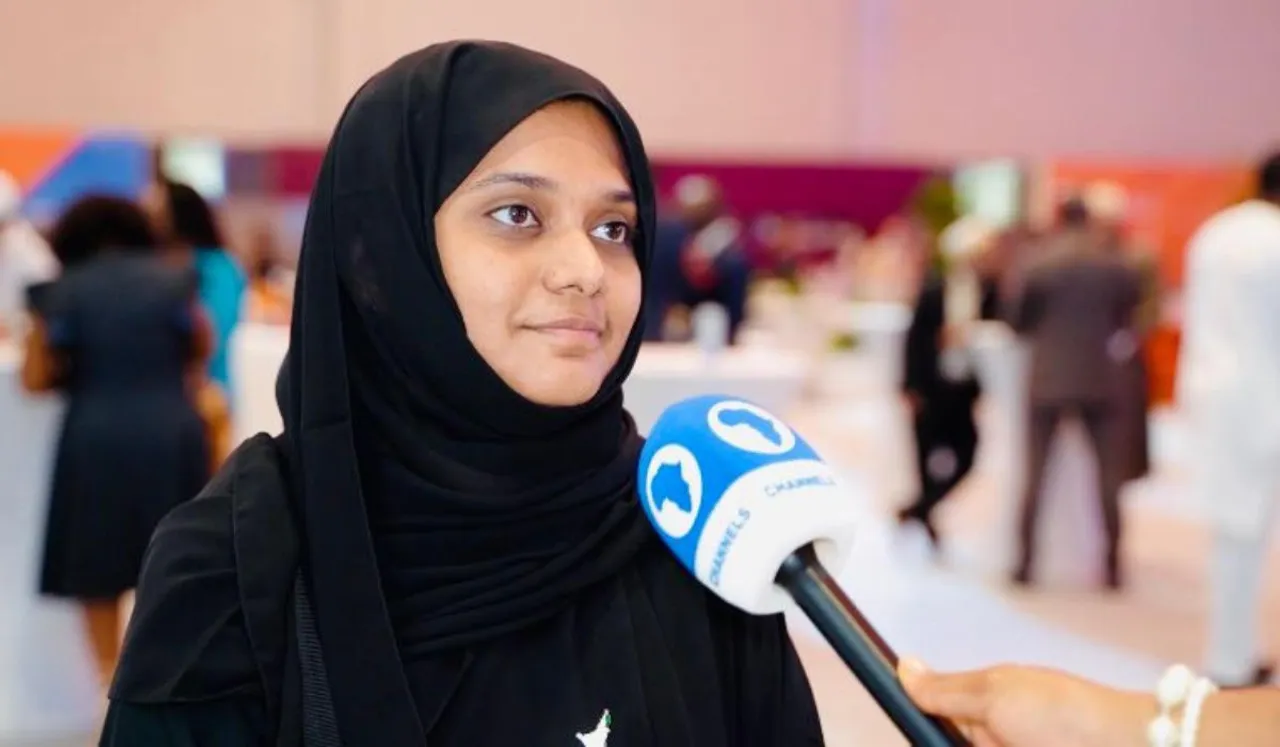 A survival story of a girl from an industrial town with an SSLC graduation who goes out to make her place on a global map voicing out the importance of the equality, inclusion and economic empowerment of women.
How I became an entrepreneur
I was born and brought up in a very well-reputed, broad-minded family of people involved in the leather business. I got married at the early age of 16 to the only son of the leather industry's biggest names. My parents found the best for me. However, life isn't a bed of roses and i and my spouse had our struggles.
The sudden demise of my father-in-law had shattered my husband and then I decided to accompany him in his business. It was very much unheard of and extremely novel in the industrial town of Ambur to see a woman come out and shoulder financial responsibilities with their husband in business.
What was the turning point?
The formation of 'Ammara' a footwear manufacturing factory is unique with its idea of the implementation of United Nations Sustainable Development Goals and its individuality stands alone as it's the only women-owned factory in the whole industrial belt of Ambur, Vaniyambadi, Ranipet, Vellore, Gudiyatham, etc are the industrial towns completely male-oriented businesses where "Ammara" stands unique with the only female-run business where I had always strongly stood for women empowerment actively volunteering with the Government and International organisations like Tamilnadu State Planning Commission, NITI AAYOG, UNDP, United Nations for the awareness of entrepreneurship development in women by organising Awareness programs in villages and rural areas for the same.
What was the lesson I learnt
"Believe in yourself...If you believe it then you can Achieve it"
When I entered into the business of footwear manufacturing in a male-oriented industry, it was very tough for me to survive as there was no encouragement or positive energy. I had to face a lot of criticism and abuse. I was targeted for the wrong reasons and there were constant blame games on my name. I had to overcome hurdles and obstacles until I found my place in the business and the industry. I am a firm believer in destiny and have always had a positive outlook on things.
I have always believed that these were tests and are nothing but a process of learning and grooming on the road to success. I started small with the pure motive of the economic empowerment and growth of women. I named my factory 'Ammara' meaning 'Eternal' which I believed will InshaAllah, like its meaning last forever against all odds and will triumph towards the Implementation of United Nations Sustainable Development Goals 5 and 8.
Coming from an orthodox conservative Muslim society, I chose the path less travelled, and that made all the difference in my life.
Why financial independence for women is key
Each and Every woman should be financially independent as everyone is born with gifts by birth but aren't aware of what to find in them and I believe that girls and women in my home town Ambur are very intelligent and smart but they lack the right support and the correct guidance in the areas of knowledge on skill development, capacity building, mentoring, financial assistance that make a woman strong. I believe that these skills made me strong enough to voice out my opinions louder about the need for knowledge and education on life skills. I had always felt that it was the need for the hour and the cry of society on the road to women's empowerment & entrepreneurship.
How a women's health platform is needed to ensure more women join the workforce
Awareness/Advocacy/Action/Accountability is the key to ensuring that we make more women join the workforce. The only idea is to see 'women in a leadership role' which keeps me motivated and inspired. I have always believed that women are driven, courageous, brave and strong. Women can achieve anything and everything they set their minds to. I've always wanted women to be honoured in my industrial town in leadership decision-making roles. I second the opinion that the world needs more and more women in the board rooms, in the courtrooms, in academia and in civil service. I am inspired by women achieving in many areas and it keeps me motivated.
What's next for Aysha
'Inclusion & Equality'
Progress is impossible without change and those who cannot change their minds cannot change anything it's high time that we believe Inclusion is a must to see the growth in the GDP and the economic progress of a country will be made possible by empowering more women and Seeing is Believing and Believing is Achieving and she has always strongly believed in herself and her instincts which kept her moving forward. She has witnessed herself and the organisation progressing towards our vision & goal from the day she started. From the scratches till today, she considers each day is a new lesson and new development in the areas of manpower, product, technology, fashion, manufacturing and empowerment. Her husband and her fellow workers and staff of her factory have come a long way by understanding the process of standing together throughout the journey and she has always seen herself getting closer to the light at the end of the tunnel. She has been growing since Day 1 and each day is a new day with a new opportunity and a new idea.
I'm now moving towards my next endeavour and all set for my first in-person meeting of the Action Council in Delhi on March 15 as an integral part of the G20 Action Council & Taskforce.
---
Suggested reading: Neha Mujawdiya's Personal Journey In Accessing Basic Education Inspired Her Startup