As a young girl residing in the Melkheda village of Madhya Pradesh, Neha Mujawdiya raised many questions. She not only wondered why she had to struggle for quality education but how girls in her village only stayed at home and never stepped out to learn, work and earn. Her questions led to self-discovery, some uncomfortable answers, and the most empowering solutions she could find - she did everything she could to study and became the first girl from her village to graduate with a degree.
Neha Mujawdiya is now the founder and CEO of Indore-based TutorCabin, an ed-tech startup that she started in 2018. From providing door-to-door tuitions to becoming a digital entrepreneur today, Mujawdiya believes she is and will always be a teacher, and teaching kids, especially those who are being deprived of quality education, is what defines her innate purpose.
In an interview with SheThePeople, Neha Mujawdiya talks about her journey, how teaching drove her to start TutorCabin, how teachers have the power to change generations, why we need to respect them more and why entrepreneurship matters if we want to open more horizons for women.
---
Suggested Reading:
Why Iranian-American Shahla Ettefagh Moved To Rishikesh To Start A School For Underprivileged Kids
---
Struggled for quality education in the village
Mujawdiya faced several challenges in her journey to gain an education. She had to walk several kilometres to reach her school in her village, wanted to study math but couldn't because there were no proper classes for mathematics, and eventually started facing criticism because she raised questions about why no girls were studying further around her.
"Apart from me, my parents had to face a lot of criticism because they let me study. I came out of that place, but I often thought about those kids who don't get quality education either due to lack of facilities, lack of quality schools or due to their gender. It made me want to make education accessible to children across the country, for those residing in rural areas, especially girls from my own village," she recalls.
She slowly started working towards becoming financially independent and aimed to further her career by starting something of her own that aligned with her purpose of educating kids.
What led to her teaching startup
Neha moved to Indore in 2009, and after struggling with admissions because of the ineligibility of her previous degree, she enrolled herself for an ACA course at a private institution after clearing the exam. She soon cracked her MBA entrance as well and finished her degree.
"I haven't forgotten where I come from, and while I am proud of my roots I also believe it's not always a good idea to follow cultures and traditions blindly because you're stuck to a certain idea of who you should be, especially as a woman. I wanted to break the cycle."
However, it all boiled down to finances. She took up as many classes as possible and saved a decent amount to cover her expenses and save. She would leave the house early in the morning, attend MBA classes, and take home-to-home tuition. Despite running operations and managing the business herself, Mujawdiya does not let the teacher in her get lost in between business. She tries her best effort to offer personal attention to each student, especially the ones who hail from remote areas. "Coming from a small village, I understand the struggles. Education is the most powerful catalyst that can help break cycles of poverty as well," reflects Mujawdiya.
Mujawdiya set up an office for TutorCabin at a co-working space in 2018. She first built a simple website and started the hiring and training process for tutors. What started with ten tutors in 2018 is now a platform featuring over two thousand tutors.
The platform offers personalised and group classes for students of all ages. The courses cover all classes starting from primary, secondary and college levels and also expand to competitive and entrance exams preparation for students. The 15-person startup made Rs 50 lakh in revenue in FY20-21 and hopes to enrol 2,50,000 students by the end of the year, with ambitions to expand its teaching base to 5,000. She is in talks with several investors for further funding.
Her startup is also in talks with local governments to venture into a space where they can educate children studying in those schools who hold great potential but get held back owing to a lack of resources or opportunities.
"Teachers have the power to bring a positive shift in the world."
Mujawdiya started teaching temporarily to cover her finances, but it wasn't long before she realised her love for the profession. She believes teachers have the power to drive narratives across the world and empower generations like no other. "You know if a child finds that one teacher who, despite all odds, brings a positive change in the child's life, that's all it takes to further empowerment. I appreciate and salute all those teachers who work all their lives towards the betterment of their students not just because it's their professional ability but also because they dedicate themselves to the cause of education. We need to respect such teachers more, and give them their due," she said.
The ed-tech founder also offers free English classes to children in remote places who seek to learn the language but struggle with it. Growing up in a tiny village town, she finished her school through a Hindi medium and considering English is a global language, she realised it was important for her to learn and adapt to it to further her career. She says, "Hindi is our mother tongue and I am so proud of it. Having said that, learning a global language for children is important in this day and age, I want as many children to have as many opportunities I didn't have, and I try and do that through my teaching ability at the startup."
The founder also touches upon the chronic problem of society looking down upon Hindi-medium and Hindi-speaking students. "We need to break off the linguistic barrier and focus on quality education. Our priorities are so blurred and it's important to realise potential is what matters at the end of the day," she suggests.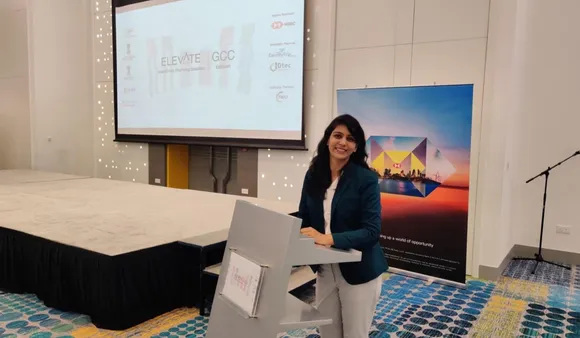 Neha Mujawdiya, Founder of TutorCabin
"Education alongside Entrepreneurship is the way forward if we need to empower women at the grassroots level."
Stressing on the idea of entrepreneurship for women, Mujawdiya discusses that if we need to empower more women, especially in areas where women are deprived of basic opportunities, empowering them through entrepreneurship and self-dependency is the right way forward. Her contribution, she adds, will be to forever encourage girls to break free from societal cycles and have access to the freedom of choice that comes with education to pursue their respective choices in life.
"It's your life and if you see that you have a better solution to some existing problem which you wish to implement and work on, then never stop yourself from doing so no matter what. Bank on your inner instincts, creativity and power, and educate yourself every step of the way. Big things will happen if we focus and appreciate the small opportunities, and we need to trust this more," advises Mujawdiya.