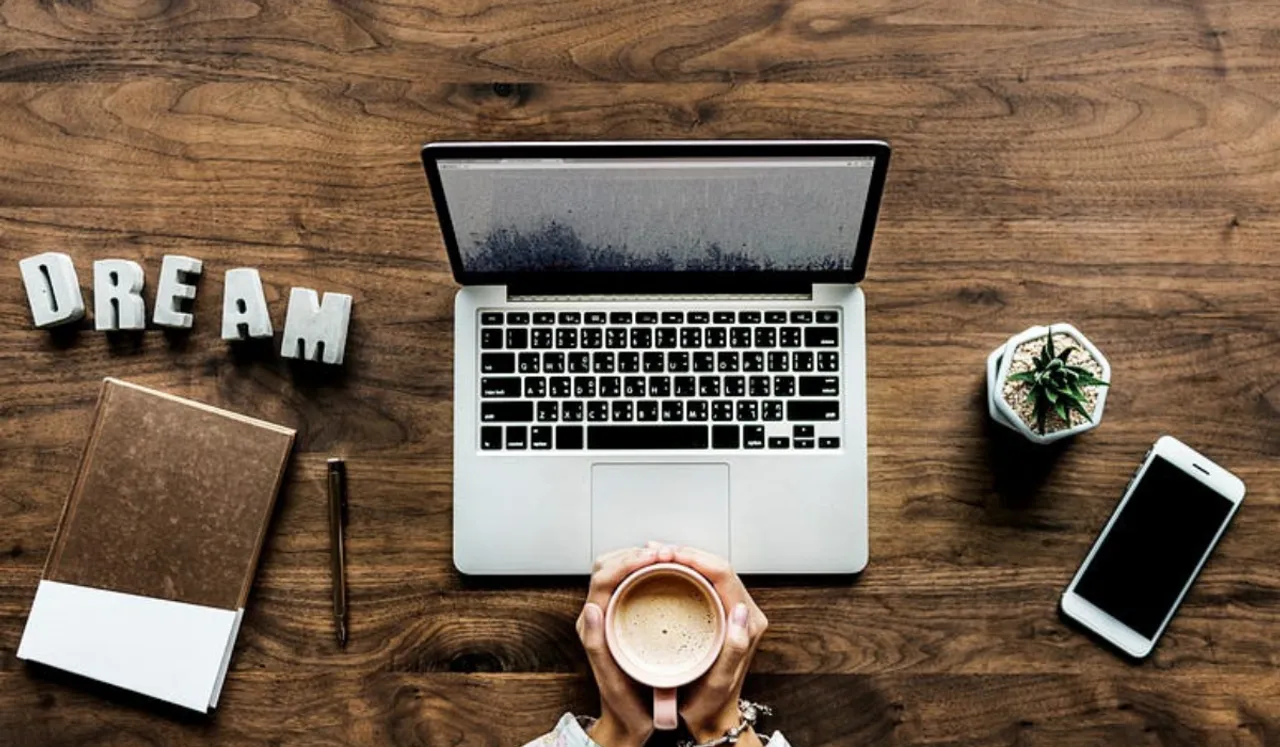 I spent my teen years inside the four walls of a convent boarding school; the knowledge inside was ample, but exposure to the outside world - not so much; inevitably, I was a tad bit late to diving into the big digital realm that was unfolding. Like most kids my age, I first joined Yahoo Messenger, followed by Orkut and, eventually, Facebook. Cut to fifteen years later, the digital impact on me has not just grown multifold but made me the professional I am today. 
I was blessed to grow up in an environment and move from one place to another with the opportunity to not just learn but also unlearn, and digital platforms gave me that. The power of digital realms including being present across social media, blog posts, search engines, and various portals to start with, gave me the opportunity to choose for myself the kind of information I wanted to tap into. 
How Power Of Digital Shaped My Professional Career
I grew up in an all-girls school, run by women. That shaped my ideology around the resilience women carried and why women's empowerment was, and is, something that requires both work and spotlight. I slowly learned through digital mediums about the deep-rooted patriarchy, the misogyny that was passed on casually, and the unawareness about women's issues at the grassroots and in urban spaces that persisted around me. It was through this journey of raising important questions that I chose a career path that addressed all of this, and more. 
Working at a platform that advocates women's empowerment and covers multifaceted issues that women face on an everyday basis, I'm now leveraging the power of digital to find voices and stories that matter equally, connect with people holding similar passion halfway around the world and use online mediums to ideate, create and foster change. 
In the past five years that I have worked as a professional, I continue to learn different perspectives around the same information and that is only possible through digital networks and spaces. 
How Digital Growth Gives More Than Just Work Flexibility 
As an employee of a digital media and publishing platform, I have the opportunity to work from any corner of the country and still feel like an important contributor to change. The flexibility that 'work from home' has given me and many, especially post-pandemic, is a privilege derived from the power of digital.
Today, I have job responsibilities that did not even exist ten years ago, and that reminds me of both my individual growth and the collective power of those accessing digital networks to create newer spaces professionally. 
We're living in a world in which information will never be lost; sure, there are endless versions of the "symptoms of a health condition" or "how one can learn video editing skills" or even "how to make pasta that is both delicious yet fat-free?" but the opportunity and access is more a boon than a bane; it's how one uses it.
A lot of people criticise writers, people in the media, and digital creators saying change cannot come from sitting behind a laptop. But why can't it? Several revolutions, transformations and inventions have happened because individuals and organisations chose to use technology to leverage growth and innovate, and with machine learning and artificial intelligence, the scope is limitless, if we use it right.  
Views expressed by the author are their own
---
Suggested reading: How Digital Realms Helped Me Build On My Storytelling Skills