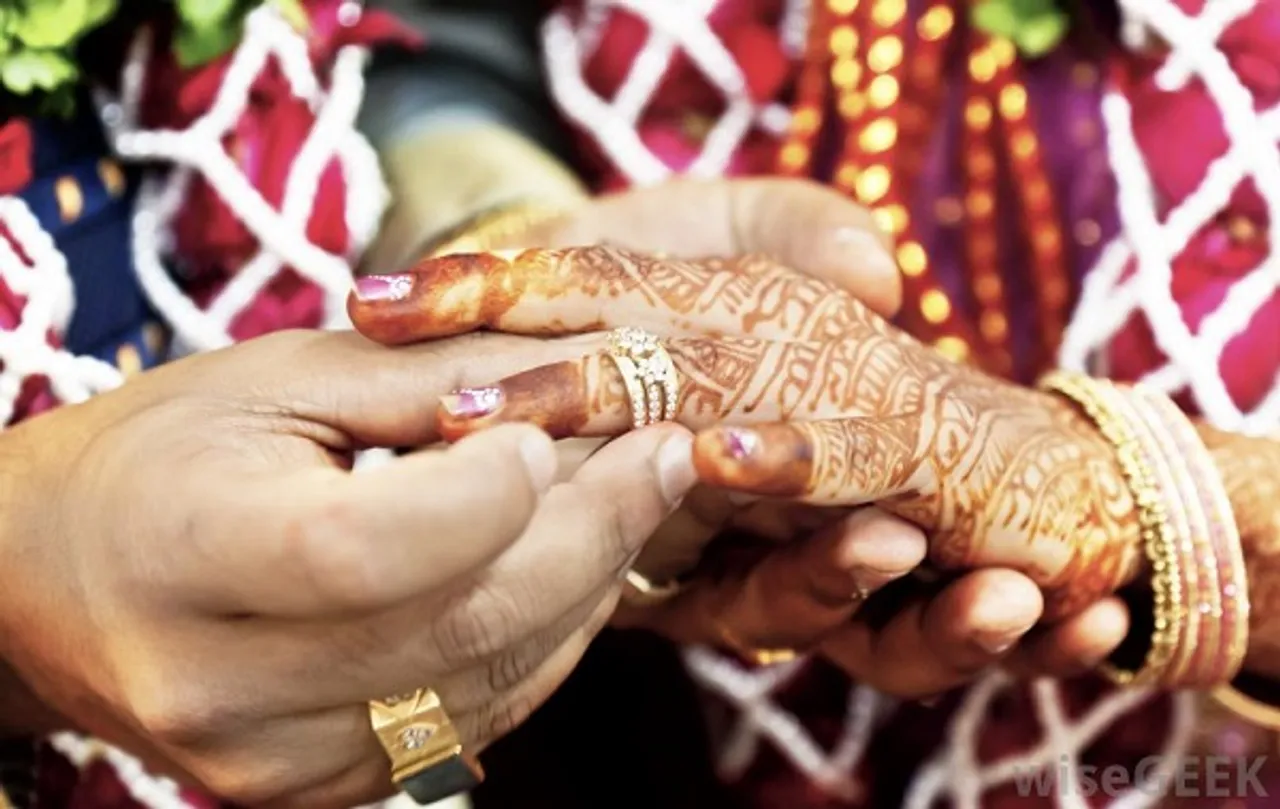 A teacher couple in Odisha recently set an example for the country. Not only was it a dowry-less marriage, but the groom from Kendrapada only received some saplings from in-laws as "precious gifts".
The wedding took place on June 23 at Balabhadrapur village under Pattamundai block, a report said.
The groom, Saroj Biswal, is a science teacher at Chaudakulat High School. He did not ride any luxury car or even a horse to the bride's place. Instead, he chose to walk 2.5 km to the wedding venue without any band and baaja. He was accompanied only by a baraat that included several teachers, social workers, village elders and children. Biswal married the youngest daughter of Maheswar Paital, a resident of Adampur village in Marshaghai region, without spending money on an ostentatious marriage ceremony.
The bride is a Sanskrit teacher posted at Nischintakoili High School in Cuttack district.
The groom's family dismissed all dowry requests. They only made a single demand of 1,500 saplings of fruit-bearing trees as wedding gifts. They distributed two saplings each to every house in the bride's village to make the wedding memorable
The groom's reception was held on June 24 at his village where the invited guests were presented the remaining saplings as "gift" from their side. The invitation card from groom's family stated that there was a ban on the use of plastic items during the reception.
"The wedding aims at giving a message to the society that is filled in evils like dowry and unnecessary expenses in name of marriage," said Saroj's Uncle Sudarshan Biswal.
"I am happy that my daughter married such a person, who directly denied to take dowry," said bride's father Maheswar Paital.
Read Also: Maneka Gandhi Seeks Action Against Dowry Calculator Website
Apoorva Lamba is an intern with SheThePeople.Tv