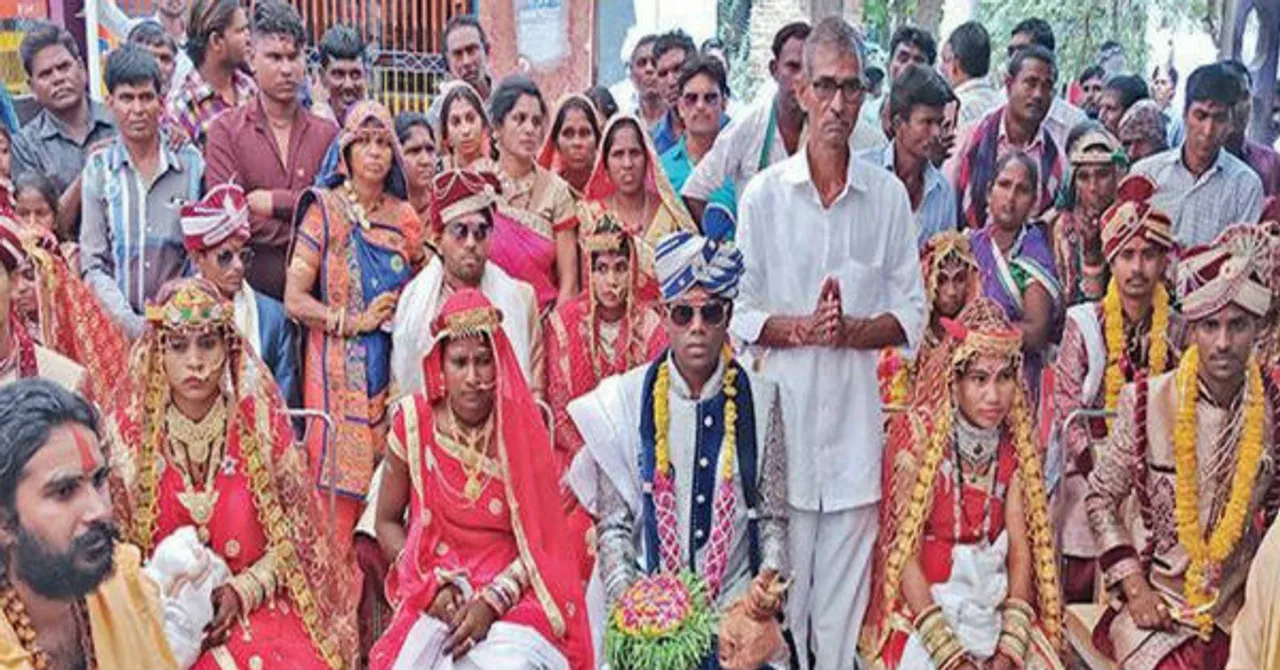 One man can change mindsets. Amrut Desai of Ajimana, Gujarat was planning his daughter's wedding but alongside chose to fight stereotypes and help girls who couldn't afford their own wedding parties.
He organized a grand wedding ceremony for seven girls from the Valmiki (Dalit) community during his own daughter's wedding on April 26.
He organised a grand wedding for seven girls from the Dalit community. The father not only funded the wedding of those girls who couldn't afford the expenses, but also gifted the couples all essential household items required to begin a new life.
READ: Surat Bizman Marries Off 251 Girls In A Mass Wedding, Again
Over 3000 people were invited and attended the ceremony hosted by the generous man. All eight couples brightened up in wedding dresses and donned the jewellery, waiting to start the next journey. A Hindu priest solemnised the wedding by chanting Vedic mantras.
I think @PMOIndia @narendramodi @narendramodi_in to ask all @BJP4India ruled states to promote this kind of gesture and give them adequate recognition in soceity.@vijayrupanibjp @AmitShah @AmitShahOffice @SushmaSwaraj @nitin_gadkari @rajnathsingh https://t.co/GUSSYVikCC

— Remesh Ramachandran (@Remesh2015) April 28, 2018
Speaking to The Times of India, Desai said, "By marrying off the Dalit girls in the same ceremony along with my daughter, we tried to break the centuries-old evil of caste divide. It was our plan to get rid of the social evil and indifferent attitude towards the people of Dalit community that is deeply rooted in our society."
"This is an attempt to root out the stigma that still exists in the society," said Desai.
He further added, "I saw a good opportunity to initiate social change when my daughter's marriage was finalized. After getting nod from my daughters and her in-laws we discussed the idea with the villagers. They not only accepted it but also agreed to actively participate in the ceremony."
 Also Read: At the tipping point: How ten women entrepreneurs are breaking new ground
Feature Image Credit: TOI