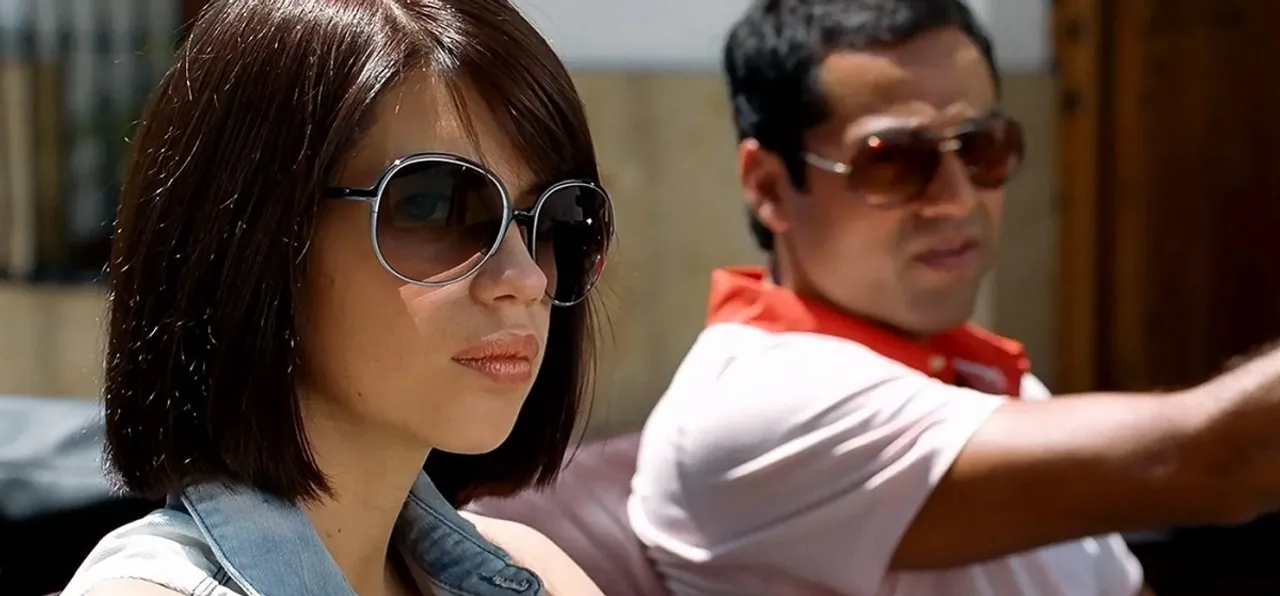 According to Urban Dictionary, the term 'wet mop' is slang for a "mopey or pessimistic person who lacks character." An example of this kind of person in popular culture would be Rachel Dratch's Debbie Downer sketch series on Saturday Night Live. Dratch's character, the titular Debbie Downer, was a 'wet mop' personified- someone who had nothing pleasant to add to the conversation except a negative comment. 
Wet mops are interesting- on the one hand, we all have a 'wet mop' in our lives, be it our parents, friends, or that one auntie who keeps telling you that the universe is not in your favour. On the other hand, the whole characterisation of the wet mop in film seems mildly misogynistic at best, and extremely sexist at worst. As we keep making progress with the messaging we have in our films, the question arises- do we need a wet mop?
What Does The Wet Mop Do?
Most movies have a relatively simple plot- there is a protagonist, who wishes to get to objective A. The protagonist may or may not have a love interest, whose love they are aiming to get; the protagonist may or may not have an antagonist, who actively blocks their chances of success; or a best friend who helps them throughout. We can say that most movies, like the stories they feature, are the same- except they're all different in their own way.
In many Bollywood movies, we have the character of the 'wet mop'. Often the male protagonist's girlfriend, who he later dumps for his love interest, the 'wet mop' is the petty villain- not as bad as the main villain, but just as annoying and irritating. The 'wet mop' cribs, whines, and ruins the protagonist's (and our) day. Pyaar Ka Punchnama and its sequel, Pyaar Ka Punchnama 2, bring out this idea very well- all three of their female leads are shallow and lack any worthwhile characteristics in the eyes of their boyfriends. 
Movies like Pyaar Ka Punchnama and Pyaar Ka Punchnama 2 characterise women as the 'wet mop' because it's easy- of course, your girlfriend would ruin your 'bro-time'! Women are often characterised as 'wet mops' by their partners, both in movies and in real life, because of the 'ball and chain' mentality- heterosexual relationships are often a prison, with the emotional labour required on the part of men being seen as 'taxing' and 'slave-like'. Many women don't let their male partners get away with everything the way their parents, especially their mothers would, which is why they become the 'wet mop'.
Double Standard
The concept of the 'wet mop' is characteristic of the double standard placed on women. If you complain and show your emotions too much you're a wet mop; but if you grin and follow what is expected of you, you are still a wet mop. The very concept seems rooted in misogyny and sexism, highlighting how, even in the 21st century, we are still dogged by these terms. Is there a way out?
Many Indian movies nowadays have reinvented the concept, removing it entirely from its roots or placing it within a new context. Anshuman (Tarun Arora),  Geet's boyfriend in Jab We Met, was the typical wet mop- he whined and complained almost all the time. The only thing that set him apart was that he was a man. Despite his gender, he was still the 'wet mop' of the story- not quite the antagonist, but someone who lacked any character to ultimately come to the aid of the protagonist. 
In Zindagi Na Milegi Dobara, Natasha (Kalki Koechlin), Kabir's fiance, is the wet mop in the story. She disapproves of Kabir, Arjun, and Imran's plan of holidaying in Spain, crashes their vacation when her insecurities get the better of her, and ultimately ruin their trip (remember that dinner scene?) But as the story progresses, we realise that she had more character than we initially realised. She really cares about Kabir, and when the pair decide to split up (spoiler!) they do so amicably, recognising that they'd grown apart. 
Natasha's character was groundbreaking when it came to the 'wet mop'- here is a female partner who does exhibit the characteristics of a wet mop, but is also depicted as having nuance.
While the role of the 'wet mop' may have had its roots in sexism, it can evolve beyond that, as ZNMD shows us, and can improve the story overall.
After all, you do need a wet mop to clean up the mess.
Views expressed by the author are their own
---
Suggested Reading: Why Women Are Raised To Be Wary Of Everyone