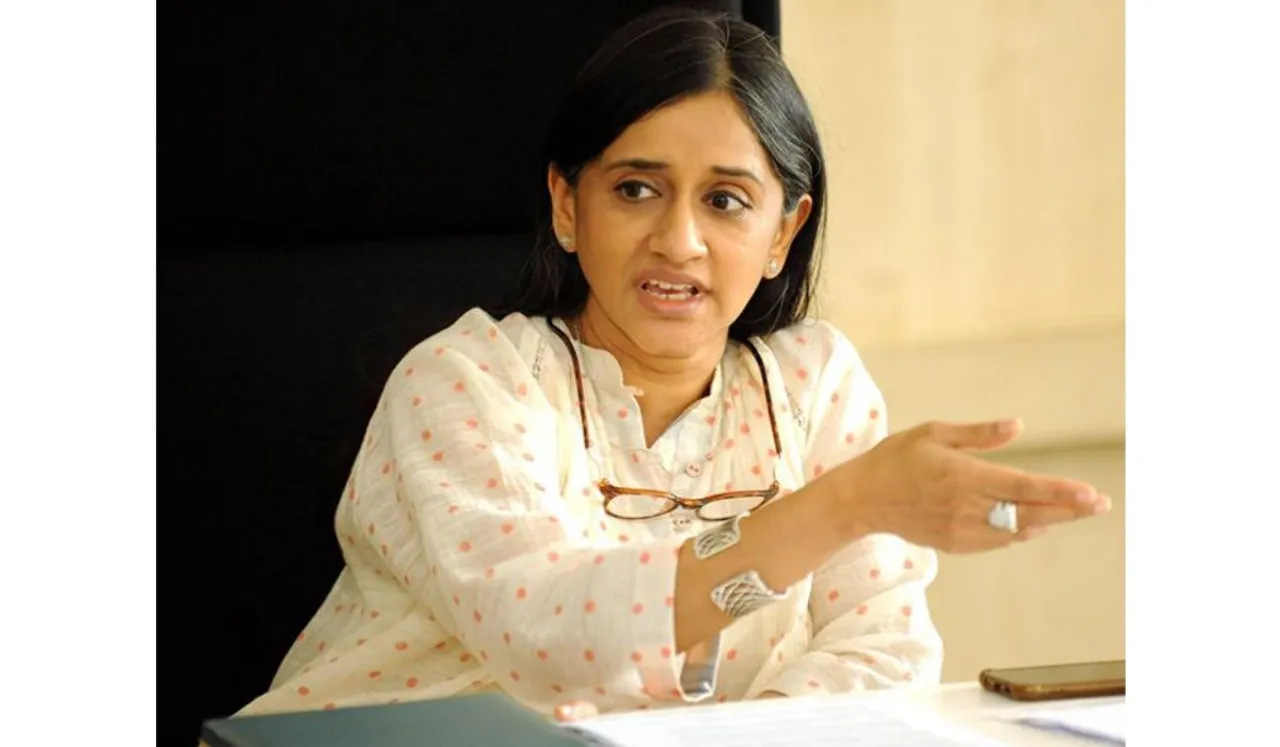 Malavika

Hegde
 is the 
 CEO 
of the most loved coffee café, Cafe Coffee Day. She took over the company after the tragic demise of her husband, VG Siddhartha, who ended his life when the company underwent a debt crisis of 7000 crores. Today, Hegde has been able to repay much of the debt, being a single mother to her two children.
Cafe Coffee Day (CCD) was once considered the most preferable place to hangout with friends and family. However, when the owner of CCD VG Siddhartha ended his life on July 19, 2019, the company's financial position came to light. The company was facing a huge debt of 7000 crores, and unable to handle the pressure of his debt, VG Siddhartha took his life. Many believed that the company would no longer survive and go bankrupt. However, his spouse Malavika Hegde did not let that happen. She decided to take over and save the company and her husband's dream. Hegde took over the role of CEO of CCD Enterprises Limited in December 2020. 
Malavika Hegde is the daughter of former Karnataka CM Somananhalli Mallaiah Krishna, born in 1969 in Bengaluru. She completed her Engineering from Bangalore University. Hegde married VG Siddhartha in 1991 and was involved in the company business since day one, and handled the daily operations since 2008.
How did she work on the debt?
Hegde took several measures that demonstrated her tenacity and resilience. Hegde implemented strategies that could help reduce the company's debt and gain the faith and confidence of the employees. Reports suggest Hegde wrote a letter to employees promising the company's revival and securing the future of its workforce. Her strategy for reviving the company included- cost cuttings, shut-down of no-performing outlets, removing vending machines, building new partnerships, and focusing on profitable growth. She secured strategic alliances, brought new investors, and attracted reputed companies. Mindtree's stock sale and collaboration with US private equity behemoth Blackstone contributed significantly to the company's debt reduction. Hegde managed to repay a loan of Rs 1,644 crore, with this business regained momentum. 
In one of her interviews, Hegde once said, "Somewhere along the way in the last 12 months, my mission has been to uphold the proud legacy of Siddhartha. He has left me a job to do, to settle every lender to the best of my ability, to grow the business, and to enthuse and foster our employees." Today, she has done her job right. Reportedly, under Hegde's leadership, the company's debt has significantly reduced from Rs 7,000 crore to a mere Rs 465 crore. 
Café Coffee Day currently operates with approximately 572 outlets in 165 cities, with around 36,000 coffee vending machines. She worked meticulously hard and reduced debts to 3100 crore by March 31, 2020. Further, in 2021, it reduced to 1731 crore. 
Hegde's story of saving the brand of CCD is inspiring. In a letter to 25000 employees, she also wrote- the Coffee Day story was "worth preserving". Malavika Hegde not only preserved her husband's legacy but scripted an incredible success story that will inspire young Indian entrepreneurs. Hegde's story is a classic example of what a woman can do when she takes matters into her hands.   
---
Suggested Reading: Forbes' 2023 List Features Four Indian-Origin Women Biz Leaders